Snakes are the most dangerous animals around human. Its dwellings should be destroyed immediately they are noticed. A venom of a snake can kill somebody in less than 12 hours if not scattered for. Immediate medical attention should be taken sooner than later. Snake bites rank the most deadly killer to human. Snakes will always think and feel suspicious that you are after harming them so the best thing they can do is to bite and take off. Here are the signs that a snake may be around your place of stay.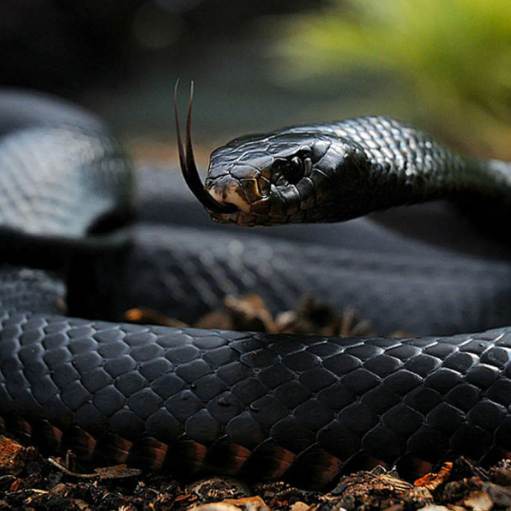 When you consistently hear a hissing sound. Snakes produce sound by hissing. Eventhough there are some animals too that hiss, the snake's is more prominent. Keep out your ears at night and listen. If you continuously hear hissing sounds then the enemy may be around. Snakes hiss when hunting or when about to attack. A snake ready to strike will consistently hiss while releasing its tongue outside quickly. If you hear such sound, keep watch and kill it.
When you see a snake's skin shades. It's normal for snake to shade its skin. This happens when it undergoing development, after birth or change of weather. The scales are shed off and deposited anywhere around you. When you continually see snake's scales around your home the it may be around. It's true to say that where there's smoke, there's fire. Be keen and watch your steps before the snake attacks.
When you suddenly stop seeing animals like rats and moles in your house. Snakes are carnivores and therefore will feed on such animals. Their presence in your house is a sign that everything is okay. When they vanish and can nolinger be seen, it will mean that the predator is around. Snakes will feed then undergo hibernation. When the digestion is completed, it will come back for more. Upon depletion of rodents, it will begin attacking your children and even chickens around.
When you see snake's eggs around. An egg from a snake has a weak shell, they are soft and laid in hidden places. Have a look at your corners in the house. Their presence will not only mean that the hatchings are around but also communicate loud the presence of their mother. The mother snake gets wild when it realises its eggs aren't around. Take ultimate care after eradicating the eggs.
Content created and supplied by: Lennoxlewis (via Opera News )