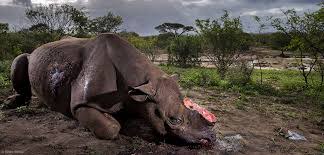 Illegal trade in wildlife trophies is one of the worst global environmental crimes that threaten Africa's elephants and rhinoceros population.
The crime put at risk thousands of jobs in the tourism industry, affecting millions of livelihoods in Kenya.
On dates between December 2012 and May 2019, Abubakar Mansur Mohamed SURUR, 60 years sat at his Mombasa hotel room sipping his favorite cup of black coffee.
Accompanying him were Abdi Hussein Ahmed a Kenyan and Moazu Kromah, a Liberian.
The three accomplices were planning and discussing a potential acquisition and sale of elephants Ivory and rhinoceros horn to a buyer in the U.S.A.
During these meetings, through phone calls and other electronic message services, the trio negotiated with the buyer in great detail, the terms of the sale, including the price, weight, and size of the trophies.
They would also discuss how the payment would be transacted, identifying the destination of the consignment and the various delivery options available to them.
Through, wire money transfer, they transacted and received a deposit from buyers in America to the tune of over U.S dollars 10 million in one transaction.
According to the Kenya wildlife service (KWS), in 2013 the country lost 280 adult elephants and 60 rhinos.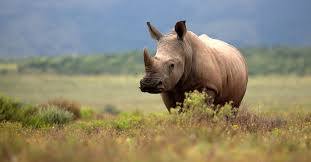 In his media briefing, the cabinet secretary of Tourism and Wildlife, Hon. Najib Balala said that in 2016 poachers killed 96 elephants and 14 rhinoceros.
Therefore,between 2013-2018 this Criminals enterprise led by Surur killed or oversaw the killing of over 500 elephants and 150 rhinoceros. This happened during the Criminals' most active years.
These wildlife butchers mostly belong to an international organized poaching network driven by the desire to make money out of this highly lucrative illegal business.
There are high demand and ready market for wildlife trophies in Asian countries like China.
Rhino horns are used for medicinal value as the people there believe they can cure all ailments, fact not proven scientifically.
Elephant's teeth are poached for mass production of souvenirs and jewelry in Hongkong and China.
Other wildlife like leopards, lions, and monkeys are poached for their teeth, skins, and fur used in traditional ceremonies as ornaments.
Additionally, gazelles, gnu, wildebeest, Giraffe, and Buffalo are targeted for their meat in high-end hotels as bush meat.
Elephants and rhinoceros are more endangered because their horns and Ivory fetch tens of thousands of dollars in those markets.
For nearly eight years, the Criminals enterprise operated in the wildlife sanctuary and game reserve in Uganda, the Democratic Republic of Congo (DRC), Guinea forest, Kenya, Mozambique, Senegal, and In Tanzania.
The group is responsible for the illegal butchering of hundreds of rhinoceros and thousands of elephants, both a CITE recognized as endangered species.
According to the Manhattan U.S attorney Audrey Strauss, "Mansur Mohamed Surur was the mastermind of the international criminal cartel to traffic in rhino horns and elephants Ivory."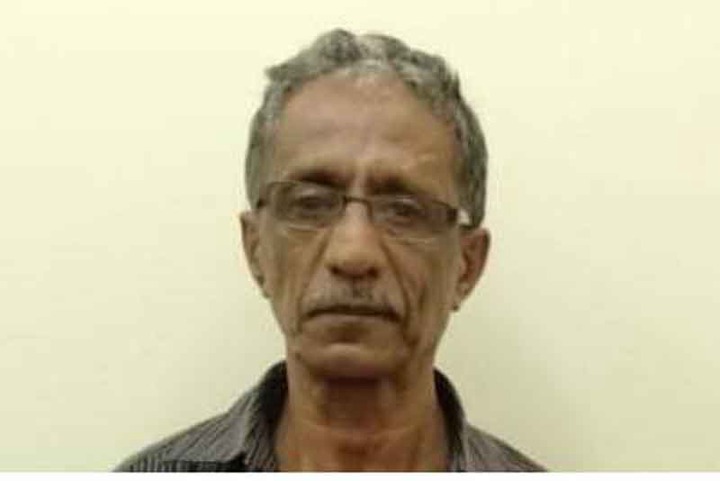 Poaching of wildlife is ranked fourth in a cluster of illicit activities in the world. Others including; drugs and narcotics, counterfeiting, human trafficking, corruption, money laundering, and terrorism.
Somalia terror organization Al Shabaab raised 40% of its revenue from poaching earning over 430,000 Euros in 2013.
It's possible therefore that the Criminals enterprise led by indicted Surur may have stealthily been financing terrorism in the horn of Africa using proceeds of poaching.
The illegal wildlife trade has been flagged as being intertwined with drugs and narcotics trafficking.
 About August 2018 it's believed that Surur and Ahmed conspired to distribute and possess with intent to distribute more than 10 kg of heroin to buyers in the U.S.A
Their indictment alleged "Conspiracy to smuggle at Least 190 Kilograms of Rhinoceros Horns worth $11m and at Least 10 Tons of Elephant Ivory Valued at More than $7 Million."
However, it must be noted that" the charges contained in the indictment are merely accusations." said A. Strauss.
Mr.Surur and his co-accused are presumed innocent "Unless and until proven guilty." added Strauss.
Why is poaching an issue?
Wildlife support Tourism industry in Kenya. It employs one million Kenyans directly fetching into Gross Domestic Product (GDP) ksh.167 bn in revenue in 2019.
Elephants and rhinoceros are the major tourist attractions items, killing the big five will affect thousands of livelihoods.
 As of 2019, Kenya recorded revenue of ksh.164 billion with international tourist's arrivals in the country. In 2018 this sector earned ksh. 157 billion.
There are many reasons why people kill wild animals. Human-wildlife conflict has been identified as a new clash point.
Last week in Taita Taveta County, three Jumbo were killed. People residing next to the wildlife corridor are poisoning elephants that damage their crops.
KWS says that human-wildlife conflict has persisted in the recent past in the county.
Increased poverty among people neighboring parks and game reserves has led to increased poaching for food.
Reports by KWS indicate that the government of Kenya has compensated nearly 400 human deaths due to wildlife injuries. More than 5,000 severe injuries have been reported. The number of crops damaged by wild animals increased to 5,000 last year.
There has been an increase in laxity from wildlife management authority, collusion with poachers, and general complacent among staff in dealing with the poaching menace.
Is there a legal Ivory trade permit?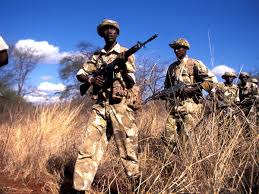 It's worth noting that in the 1970s wildlife sport hunting was permitted by law. What's more selling of Ivory from dead elephants was going on unabated. United Africa Corporation (UAC), where the Kenyatta family had shareholding with a legal permit to export ivory.
They would "pick up" Ivory from elephants that died due to old age and natural causes. But, what happened when few or no elephants died naturally? Did Kenyatta's result in poaching to feed their trade?
"Poaching will never stop. As long as people inside the government are working with poachers and benefit from these businesses." Said one apprehended poacher.
It was good news when the U.S. Attorney announced the extradition of Kenyan national for large-scale trafficking Of Rhinoceros horns and elephant Ivory and heroin distribution.
The arrest and extradition of Mohamed Surur to the U.S on January 25, 2021, on crimes of poaching is an indication that fighting such crime and winning the battle is possible.
The offense of wildlife trafficking carries a severe sentence in both Kenya and the U.S.
This continued cooperation among various global anti-poaching, money laundering, and drug trafficking units in the U.S.A, Uganda, and Kenya must be commended for disrupting that poaching network.
Content created and supplied by: [email protected] (via Opera News )