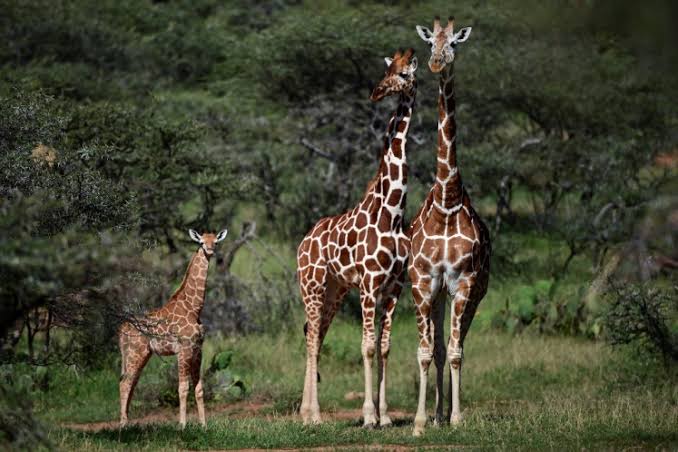 Wildlife in the country is one of the popular tourist attractions which brings so much revenue to the country either to individual business or the government.
However, as years lapse wildlife has begun to be endagered with the likes of transport systems being built in parks where the animals have been conserved.
For that reason Kenyans have been left talking after a Giraffe did an unexpected to a bus which was traveling in a road where there was also some wild animals.
In a photo shared on the internet it can be seen that the giraffe was feasting on farm products that had been loaded on the roof the bus while passengers were staring at it.
Here's the photo: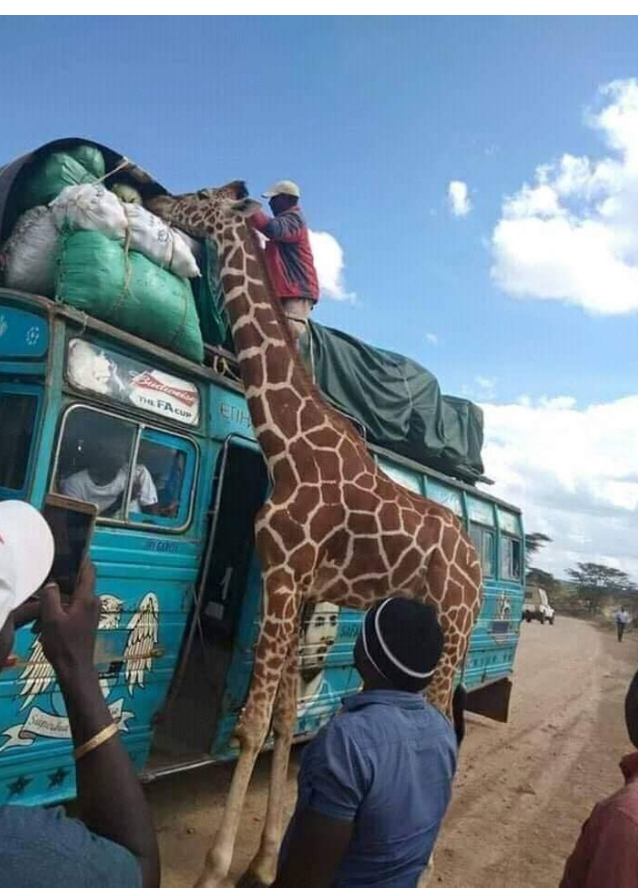 Here's a sample of reactions from Kenyans on the matter:
Martin Njoroge: Is this real??
Abdiraham Karim: Mama africa💯
Jihnte Wagons: Kwani watu hawaogipi hii.
Alex Mimo: Hii ni mat ya UK (ukambani) inaitwa man city, hii ni area ya konza maybe
Njoroge Paul: The original snifer giraffe
Muriuru Junior: Hii giraffe hukujia jaba kwa hizo basi
Freddie James: Huwa nasikia teke moja yake inauwa Simba... so be careful...
Meanwhile what's your thought on the matter? Do you wildlife is being endagered in the country so severely? Share your opinion in the comment section below.
Content created and supplied by: 360°News (via Opera News )