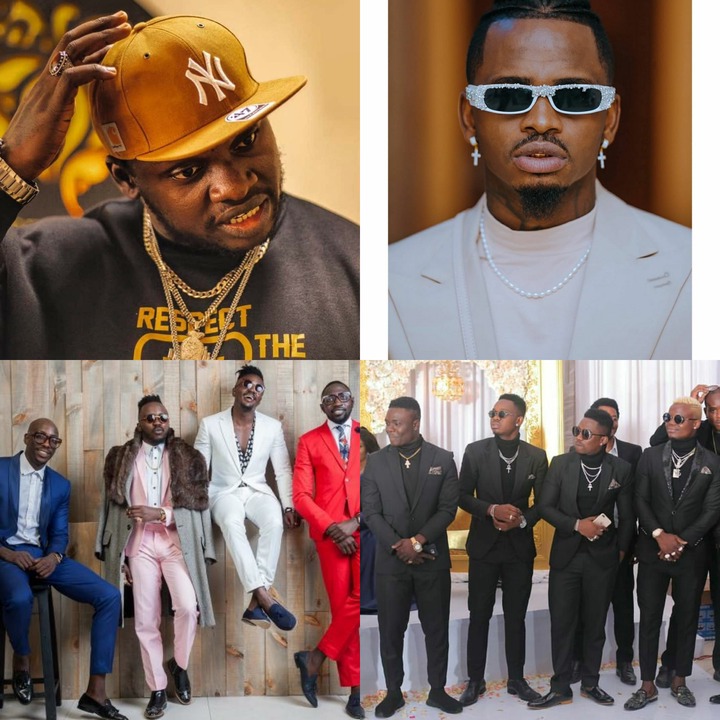 This is a topic that has been going round for years since wasafi classic baby was introduced to us by Diamond platinumz around 2014.
The label introduced to us young stars who as for today are some of the biggest artists in East Africa if not the biggest
Like wise In Kenya we've had many records from Calif records formed in the late 90s to Grandpa reacord which did well for sometime then things changed ,as for now not much is heard from them
We have big names in kenya like sautisol who also came up with a label which is doing pretty well 
Now let's talk about the title of this piece 
YouTube subscribers
Tanzania artists have many YouTube subscribers and YouTube views more than the Kenyan artists
Know this is where we start. Why?
First of all
Kenyans don't like their own
Most kenyans who consume the type of music we are talking about are literate people who have access to the internet
If you are a sensitive person you will realize that when an American artist or lets narrow it to a Nigerian artist drops an album he is likely to trend in Kenyan Twitter than when a Kenyan artist drops an album,this is because kenyans prefer other artists to their own
Luck of talent
This is something that most people wont agree with me but its the truth
Most kenyan artists start their music careers because they want fame and all the luxuries and Instagram followers
Infact most of them do not even have music backgrounds
Artists don't invest in their craft
Unlike the Tanzanians Kenyan artists dont invest in their craft from poor sound to bad videos. Infact in kenya girls twerking in a video is more important than how the video is related to the music
I always tell my friends every time we argue about music that videos are important in an artists craft, for example if you know American rapper Asap rocky, u will realise that his videos are so creative and talks a narrative that you cant miss
Luck of creativity
First of all an artist is a creative person ,what do you expect if you don't have creativity and you are an artist...we all know
Many Kenyan artists are not creative and this even goes down to the production. As a music producer i know what am talking about
Lets for example use kanye west or even Travis scott, these are people who mastered the art of production even more than the lyrics
In kenya we have the same sound which is kinda boring
Thumbs up to artists like sauti sol and octopizzo for always coming with a different sound
Content created and supplied by: Jaysongucha (via Opera News )