Can't this two just come out once and for all.
Over the years Tricky and Rue have worked together in several YouTube content creation projects and their undeniable chemistry together has always been a reason for speculations that the two might be dating, a speculation none has come out denying that really interesting though Tricky has indicated he is a relationship with a mysterious lass but his latest post again has us where they want us, Questioning if they are dating.
In the latest post seen on Tricky's status the funny man who dabbles up as a radio jockey posted a photo with Rue sharing a light moment captioned.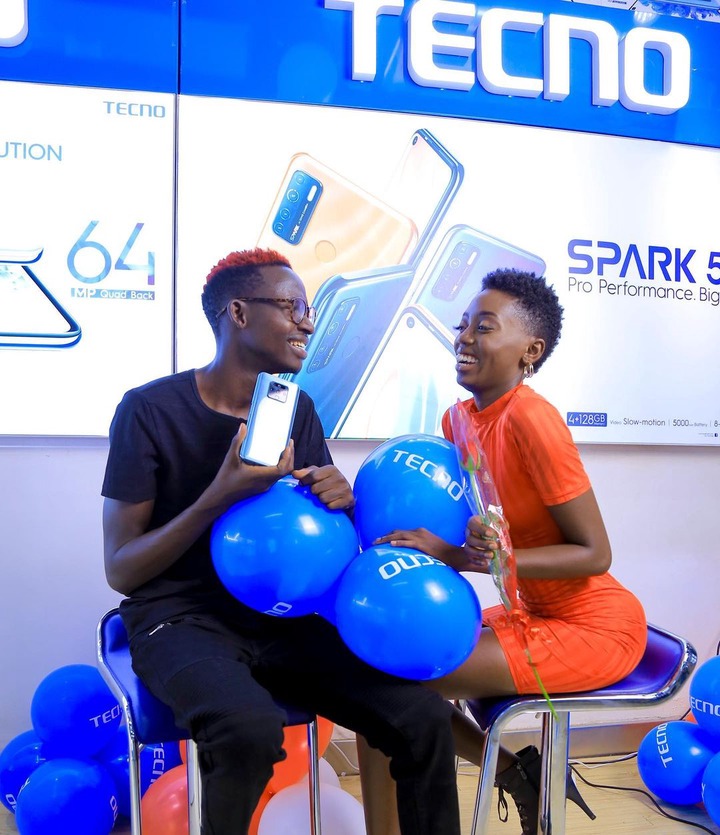 "💙💙💙💙💙💙💙 Jipange na @tecnokenya phone yako safiii . The biggest scam ni kugundua Dem yako ako na birthday hii mwezi tena after 14th feb🥸🥸🥸?.."
Slamming Rue's birthday date as a scam that is February 20, 1998 but calling it his girlfriends birthday netizens reacted.
Ann, "Its about time you guys tell us something."
Joseph, "Akothee's gonna kill Tricky."
Shawn, "Isn't that Rue's birthday date."
Content created and supplied by: fortune_omosh (via Opera News )