Richest Musicians In Kenya
1. Akothee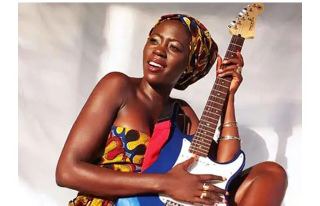 Akothee is included in the list of wealthiest musicians in the country with an estimated net worth of Ksh600 million.
The singer has several assets under her name, which include a beach resort in Diani, real estate company, a Sh80 million house in Rongo, several top of the range cars and a tour company.
The musician-entrepreneur has amassed a lot of wealth over the past 10 years, after divorcing her poor Kisii husband. She has remarried more than twice, but all the drama outside her career has not slowed her appetite for wealth.
2. Jaguar
Jaguar, who is also currently the Starehe Constituency Member of Parliament, has one of the most inspiring success stories in Kenya. From rags to riches, the singer is now ranked among the richest musicians in Kenya.
The Kigeugeu singer is also an entrepreneur with a portfolio that consists of a taxi firm, a security company, auto garage and real estate. He also owns a Ksh20 million house in his backyard.
During popular events, especially political rallies, the singer makes Ksh 1 million per single performance.
Jaguar also owns a Range Rover Sport, Bentley, Mercedes Benz E240 and Lexus GL 450.
His accounts and assets sum up to Ksh 350 million that's what describes Jaguar in regards to wealth.
3. Nameless
David Mathenge aka Nameless is also a man of means. His musical journey started in 1999 when Capital FM was searching for talent, Nameless emerged the best. Thereafter, the deep-voiced singer released hit after hit, collaborating with the late E-Sir and other top artists. In a span of 10 years, the singer managed to accumulate quite a substantial amount.
Nameless is the pioneer of local urban music, which has over the years gained popularity on the country.
The architect also owns several businesses in Nairobi, alongside his wife Wahu.The two have joint assets amounting to over Ksh100 million.
4. Size 8-Linet Munyali
Size 8 is a gospel musician. Not many Kenyans know that this artist, who is married to DJ MO, is quite rich.
The singer has appeared on many commercials as well as promotions, which earns her good money.
Her husband,DJ MO, makes at least Ksh600,000 per month, but Linet Munyali can manage up to Ksh 500,000.
5. Wyre
Wyre the Love Child is the only Kenyan who can sing reggae and R&B music. She has featured popular artistes like Alaine and several Jamaican artistes.
During his journey as a musician a father and a husband, he has made not only a name, but also wealth.
6. Habida
Habida is a talented musician and also a model. She has worked with Kiko Romeo. She majored in drama at Lewisham College, London and later music at Kennesaw State University in Atlanta. On her return home, she worked with Robert Kimanzi aka RKay a renowned producer, and succeeded in flooding radio and television stations with the single, Sunshine alongside Nameless. She has won awards like the Best Video Award at the East African CHAT Awards, 2010.
7. Nonini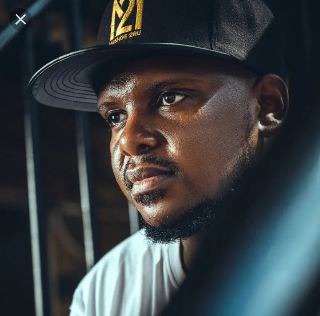 Nonini is a co-pioneer of Africanised Hip Hop, Genge. He works for One FM as a Breakfast presenter. Famously referred to as The Godfather of Genge, he runs three studios that enjoy massive airplay locally, which made him the highest paid artist in 2012 by MCSK. Nonini launched a foundation, Colour Kwa Face Foundation to fight for the rights of people living with albinism.
Content created and supplied by: Gadtez (via Opera News )