Sofia donated blood to William to safe his life. William underwent a successful operation although he will not walk again. The doctor advises his family to show him love now more than ever.
Vanessa,Maria and Silas goes to the mansion to pick clothes. Maria and Vanessa thanks Sofia for donating blood. Victor learns about it and becomes so furious with Sofia. He calls her a snake and traitor.
He goes inside and brings out Sofia and Kanini's staff and asks them to live. Sofia says she won't live without her share of the property but Victor pushes her and tells her that she will not get even a single sent. Sofia tells Victor that he has nothing because the property he has doesn't belong to him. She boasts that she has a house under her name. Little did she know that Victor was a traitor who already sold her house without her consent. He throws them away without thinking about how Sofia helped him assume the property. Maria offers to drop them off and they all took off.
Follow me to know more about this intriguing soap opera. Do not forget to comment.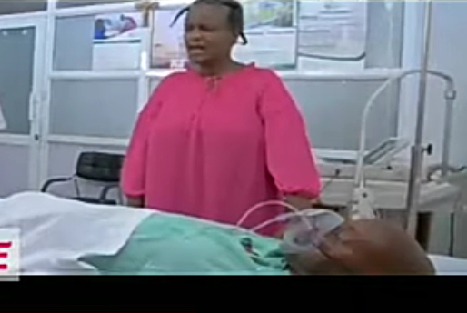 Content created and supplied by: Wikosam (via Opera News )