[Photo/Courtesy Instagram]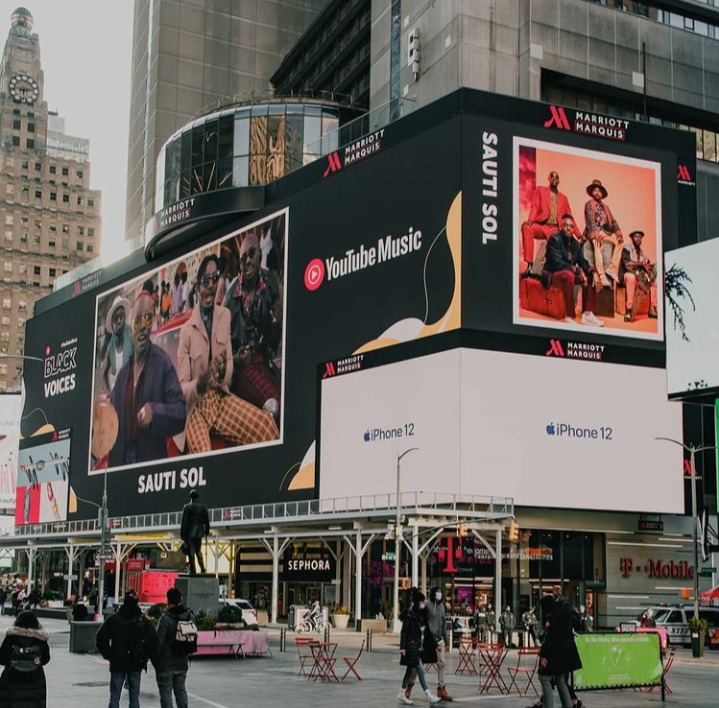 Kenyan born boyband Sauti Sol are riding high after landing a feature non the huge screens at Timesquare in New York city.Now this is a very huge achievement as only the best of the best land such promotional deals.Among the brands that feature include Apple and more.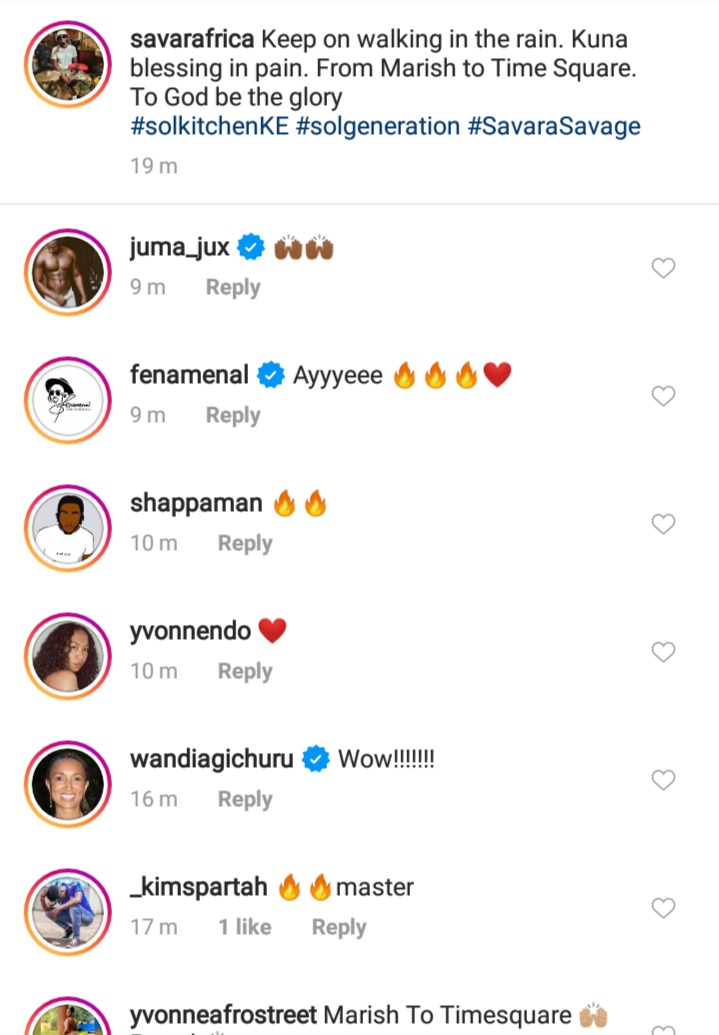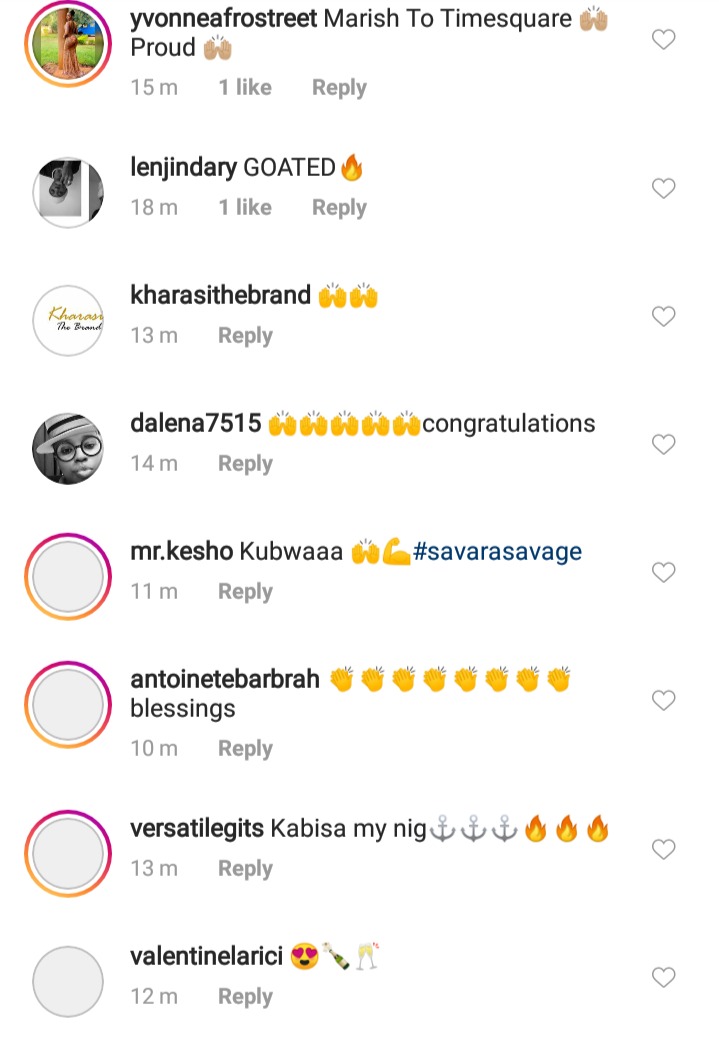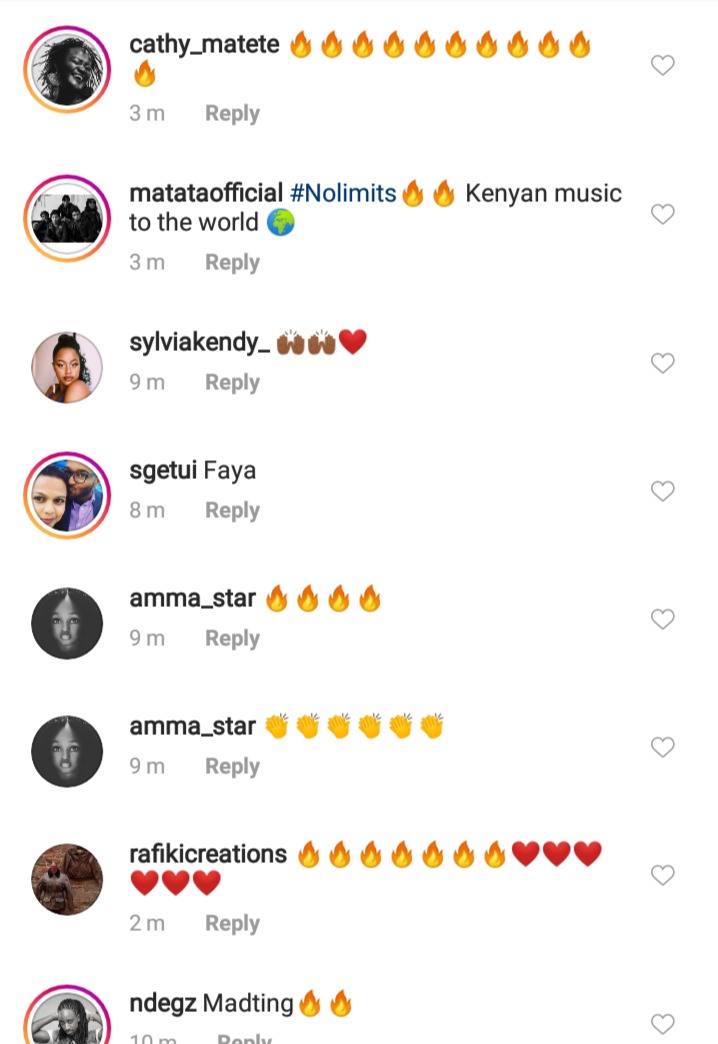 Fellow artist from all over Africa have flooded their Instagram in a bid to congratulate them on this ausome day.The group is one of the most followed and respected.Sautisol have in the previous years won several awards both in Africa and beyond.
[Photo/Courtesy Instagram]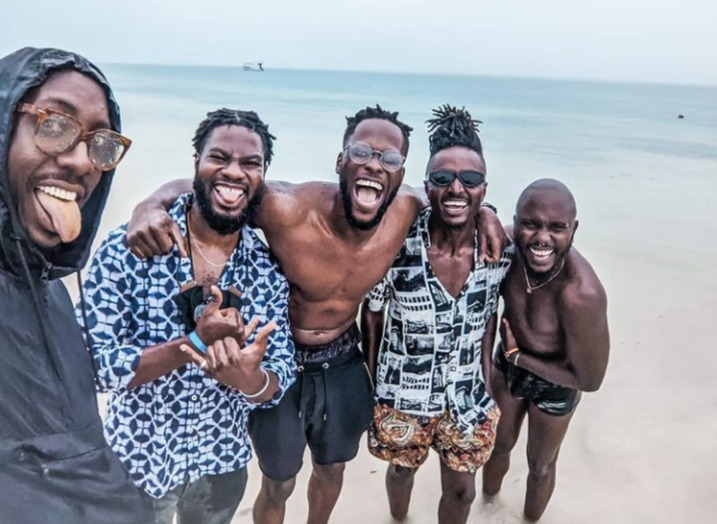 Sautisol have several hits among them with notable African giants like Burna Boy, Savage Tiwa and Alikiba from Tanzania.Their songs are trendy and attract a huge number of views on YouTube,streams on Boomplay and iTunes in general.
[Photo/Courtesy Instagram]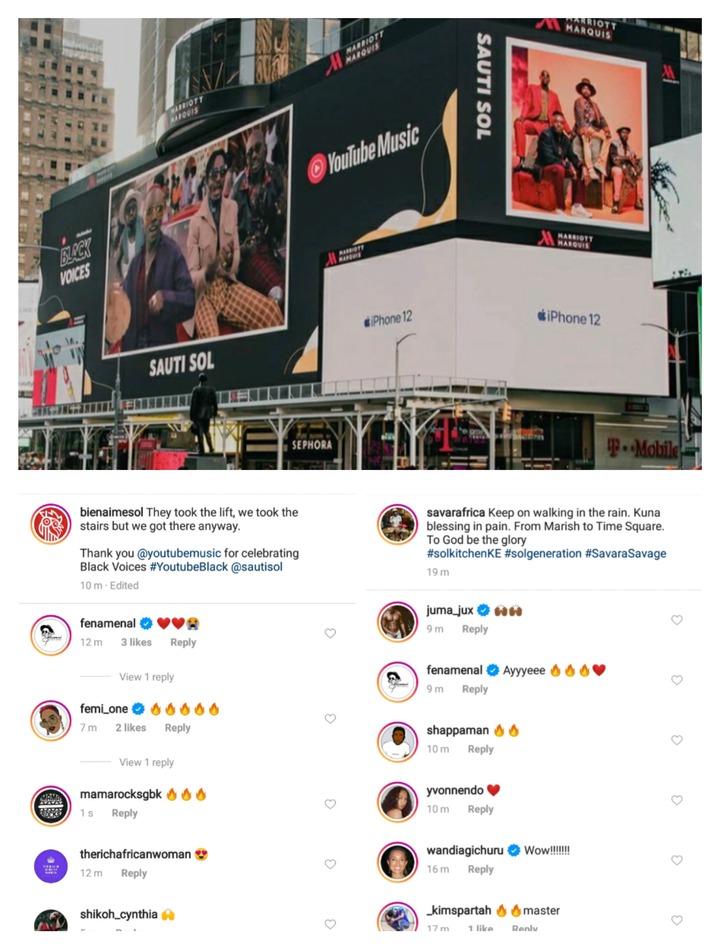 Savara on his post wrote that they are from a humble Marish to Timesquare.Bien Baraza on his post wrote that they took the lift we took the stairs.Juma Jux,Fenamenal and Wandia could not resist the urge to praise Sautisol.Its a great season congratulations to the boys.
Content created and supplied by: Jamaljulius (via Opera News )