Rayvanny also known as 'chui' nickname given by is fans.As surprised many by his new album which consists of 23 songs.The album has collaborations with many artist including,'SIMBA' diamond platinumz the owner of wcb studio.
Raymond shaban mwakyusa known as rayvanny a Tanzanian artist was born in 1993 August 22.Raymond started music career on,2011 until now is popular for is songs.The new album (SOUND FROM AFRICA)was released on 2021-02-01.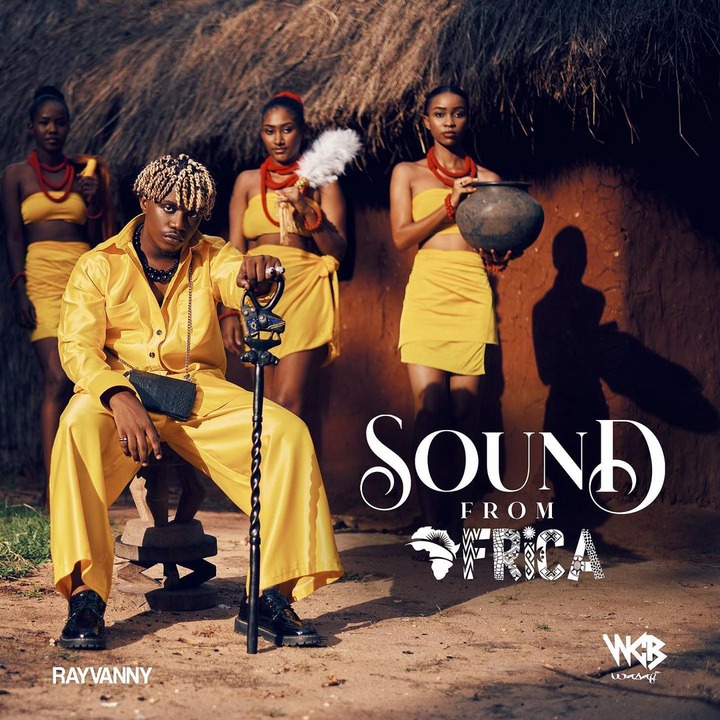 Therefore, many collaboration are seen in the album and there has not been any Kenyan artist in the album.Which was waited to see a Kenyan artist in the album by many Kenyans.Under wcb label the album 'sound from Africa features artist, Diamond Platnumz (Tanzania), Enisa (Florida USA), Jah Prayzah (Zimbabwe), Innoss'B (Congo), Gims (Congo), Weasel (Uganda), Frenna (Dutch), Aminux (Morocco), Mbosso (Tanzania), Messias Maricoa (Mozambique), Rowlene (South Africa), Zlatan Ibile (Nigeria), Kizz Daniel (Nigeria), Joeboy (Nigeria), Nasty C (South Africa), Vanessa Mdee (Tanzania), Saida Karoli (Tanzania), Linex Sunday (Tanzania), Jux (Tanzania) and Young Lunya (Tanzania).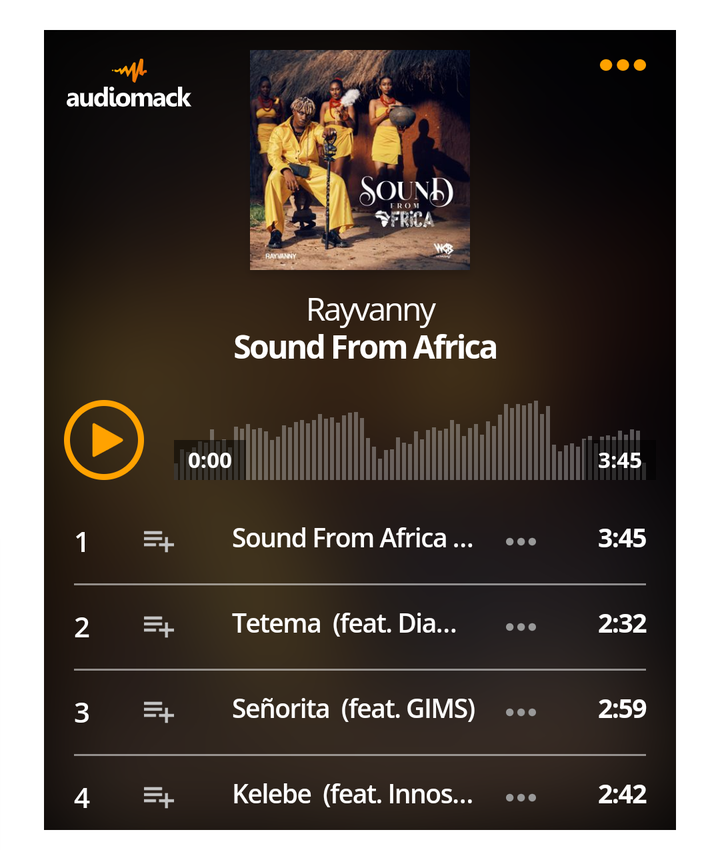 The album tracklist;
1 Sound from Africa (feat. Jah Prayzah)
2 Tetema (feat. Diamond Platnumz)
3 Señorita (feat. GIMS)
4 Kelebe (feat. Inno's B)
5 Chuchumaa Remix (feat. Frenna)
6 Tingisha (feat. AMINUX)
7 Number One Remix (feat. Enisa)
8 Juju (feat. Zlatan Ibile)
9 Koroga (feat. Kizz Daniel)
10 Rotate (feat. Joeboy)
11 Bebe (feat. Nasty C)
12 Baby (feat. Rowlene)
13 Bailando (feat. Messias Maricoa)
14 Twerk (feat. Vanessa Mdee)
15 Zuena (feat. Mbosso & Weasel)
16 Lala (feat. Jux)
17 Mama (feat. Saida Karoli)
18 Kiuno
19 Marry Me
20 Zamani
21 Waongo (feat. Linex)
22 Juu (feat. Young Lunya)
23 Woza
Content created and supplied by: Therealkenyan (via Opera News )