Chris musioma populary know us Embarambamba is a kisii man from Nyamira county.He works as a songwriter,comedian and film maker.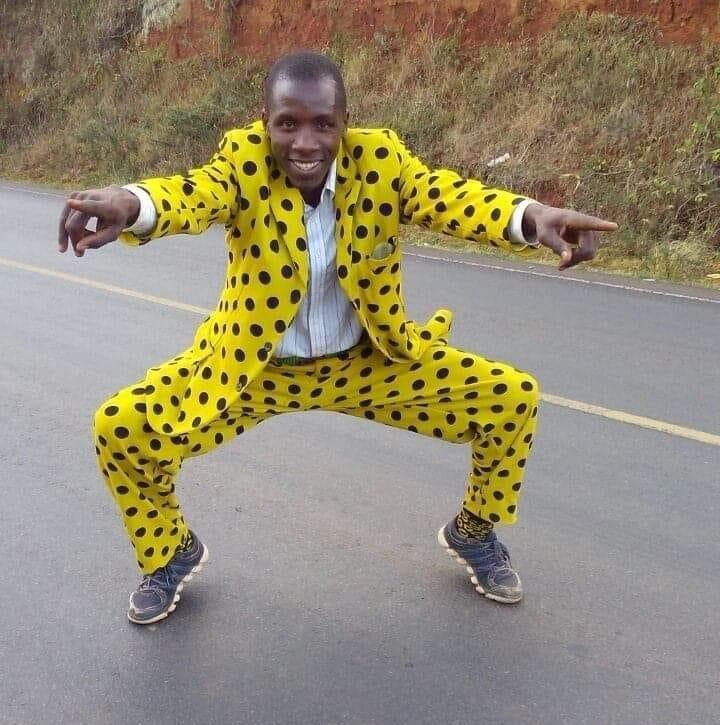 Recently Embarambamba has been involved in some funny funny stuffs in his gospel videoe songs at least all of them.This involves comedy which have made Kenyans to appreciate him and urge him to continue with the same spirit.
Precisely last year Embarambamba was summoned by citizen's Lulu Hassan and Rashid Abdalla.He was asked why he did abnormal stuffs like lying on dirty water while in suit, he said that while singing he feels like doing abnormal stuffs for his own good and that is his passion.I think this urged Embarambamba to put his effort to come up with this arts for more Comedy.
Recently Embarambamba has been on trend after he was involved in various parts which Kenyans found to be more interesting.This arts included Embarambamba jumping on a cow, climbing banana plants and breaking them, climbing thin trees and falling over.
Content created and supplied by: mosomi3 (via Opera News )