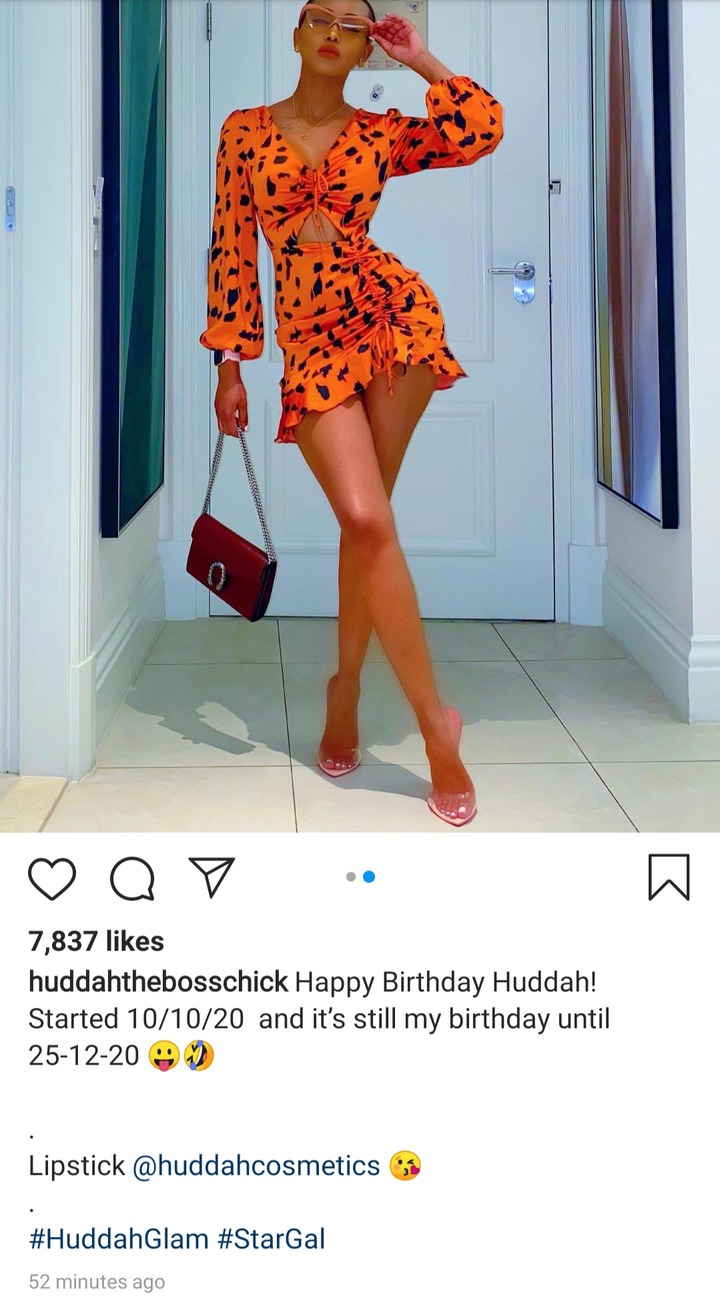 52 minutes ago, the stunning Kenyan socialite, businesswoman and professional model took to her Instagram account to share the above photos.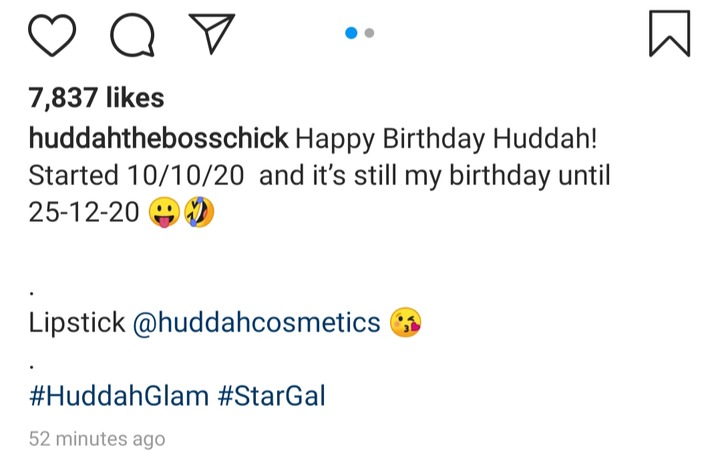 She captioned them, "Happy birthday Huddah! started 10/10/20 and it's still my birthday until 25-12-20😛🤣. Lipstick @huddahcosmetics😘 #HuddahGlam #StarGal."
People especially ladies are really insecure about their image. We can all collectively agree Instagram is a drug right?
Of late netizens have been putting alot of pressure on celebrities by zooming their photos just to find a mistake. So most female celebritities have fallen into this trap and they've been photoshopping their images just to look perfect in the eyes of their fans.
I'm very sure you've come across photos of ladies photoshopping their hips just to get those likes on Instagram but netizens have always been on their necks to spot the lies.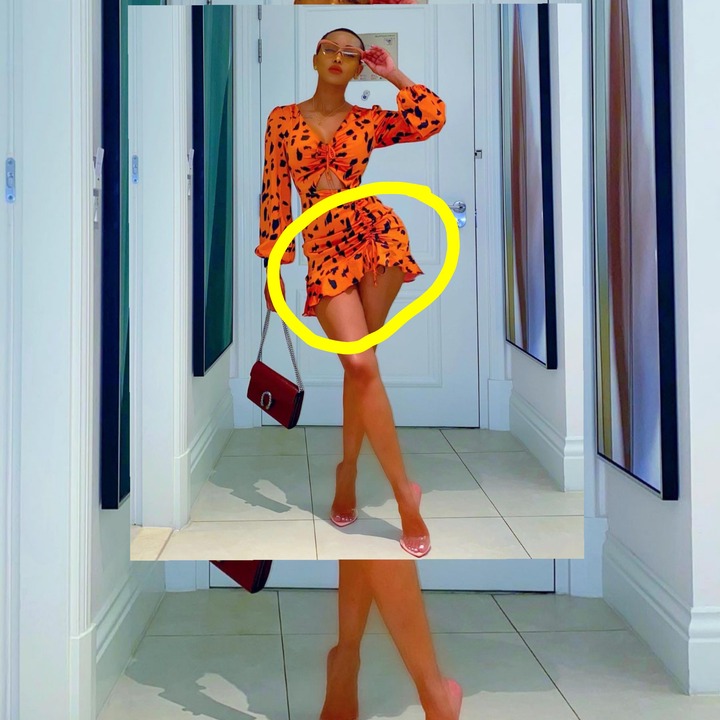 Well this was the case for Huddah where Internet "DCI" spotted her hips after Zooming her recent post.
Some netizens said that her left hip was photoshopped because it looked bigger than the right hip.
Well according to me I think her standing posture makes her hip protrude or what do you think? Share with us your opinion on our comment section below.
Content created and supplied by: SilasGitongake (via Opera News )