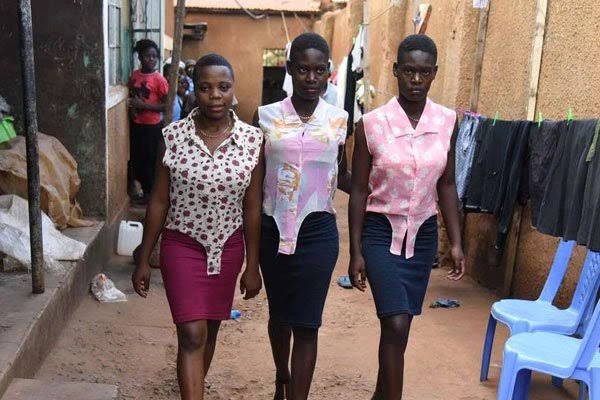 The story that surprised many after becoming headlines in all media outlets about 20 year twin sisters and another 20 year old girl who were mistakenly changed at birth with another.This is after DNA taken proved that the two girls were biological sisters and infact twins while one was not a biological sister.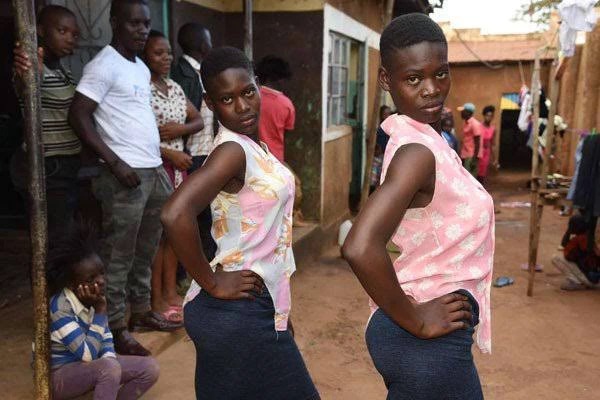 The three Sharon Mathias, Melon Lutenyo (biological twins) and Melvis Imbaya (not biological sister to the two but lived with one of them for 20 years) however, had vowed to live together as sisters though the story took a dramatic turn when one of the mothers took Melvis who is her biological daughter to Nairobi.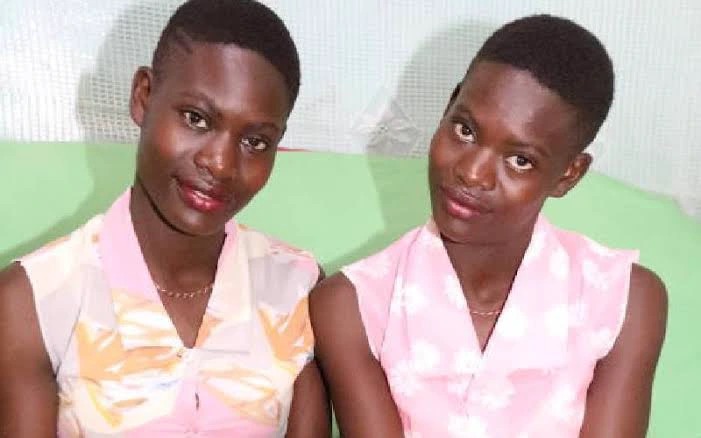 The three however we're set to receive financial help from well wishers who had vowed to assist them after being inspired by their story.However according to KTN news the girls have yet to receive anything and infact the girls have come out to say none of the pledges we're fulfilled.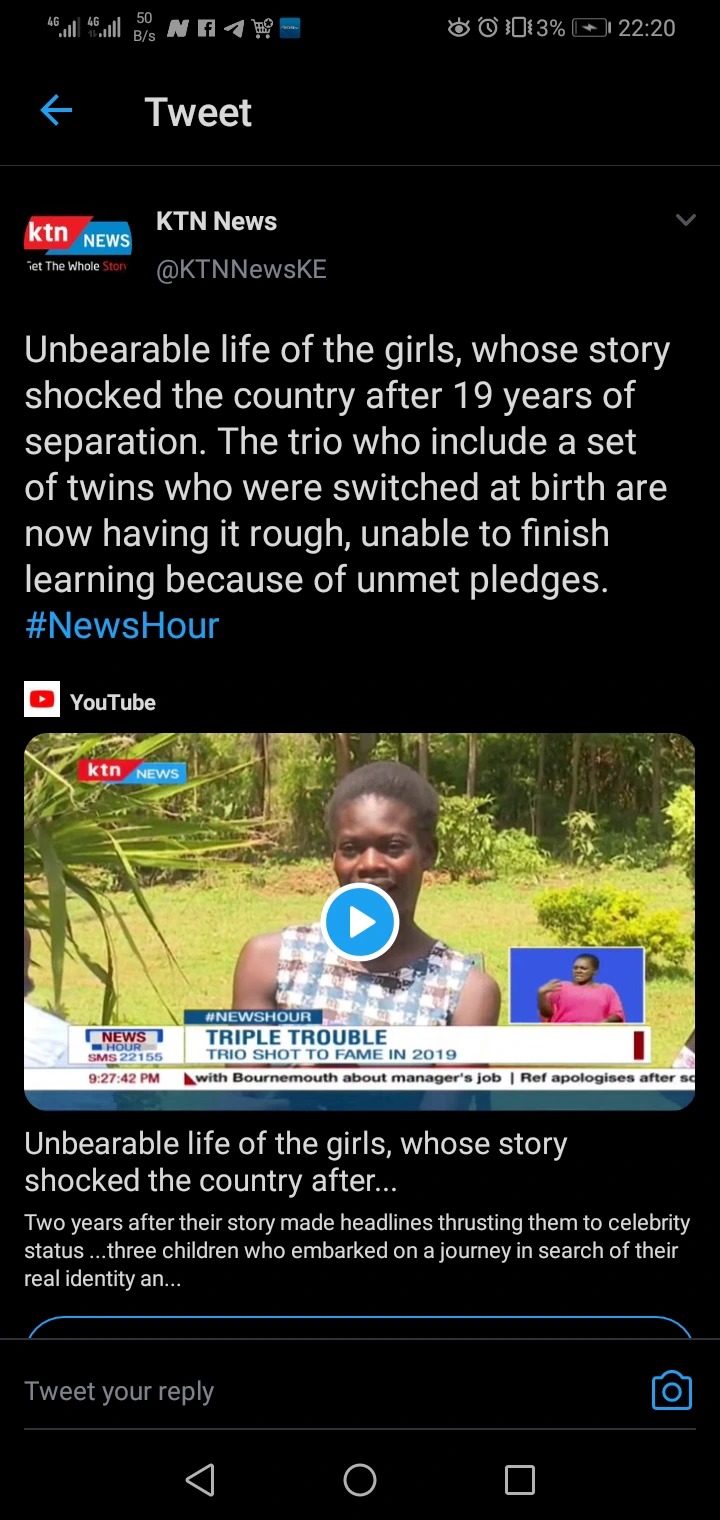 The three have also been chased out of school because of school fees two years after becoming famous. What do you think of this sad story? Comment and share.
Content created and supplied by: Odeshiprince (via Opera News )