Veteran Kiss FM radio presenters Jalang'o and his female counterpart Kamene Goro has today wowed fans as they flaunted how they are spending their Friday after work.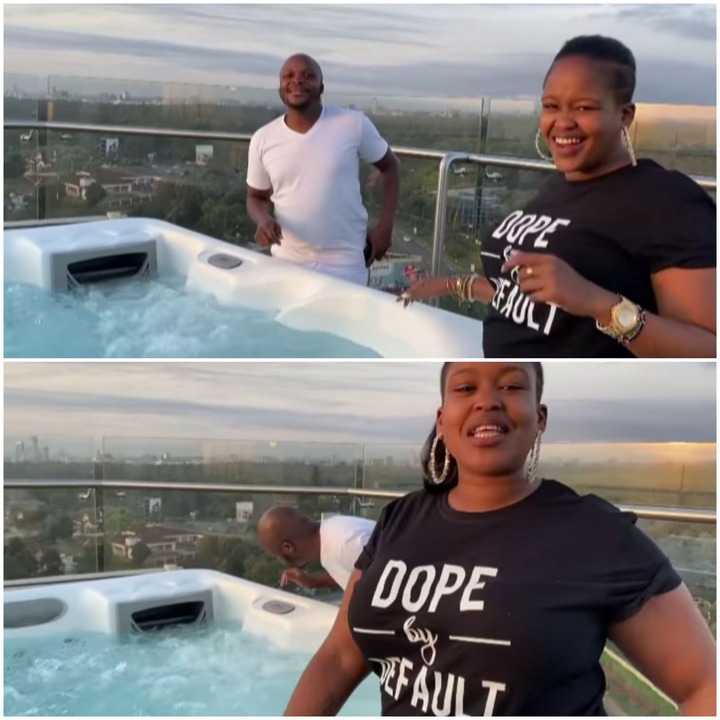 The two flamboyant radio hosts are undoubtedly one of the most celebrated media personalities in Kenya. They host a breakfast show at Kiss FM called the Morning Kiss. Kamene and Jalang'o are known for their good sense of humour. They're are shaking the media industry with their voices on air.
Kamene is the epitome of beauty with brains. To add to her curvaceous body, the veteran radio presenter holds an undergraduate degree in Law from the University of Nairobi. Jalang'o as well holds a an undergraduate degree from Daystar University. 
The two are an example of teamwork. They are some of the employees who enjoy what they're are doing. Thos is evident from the jokes they make, the photos they take at the studio and the contracts they win together.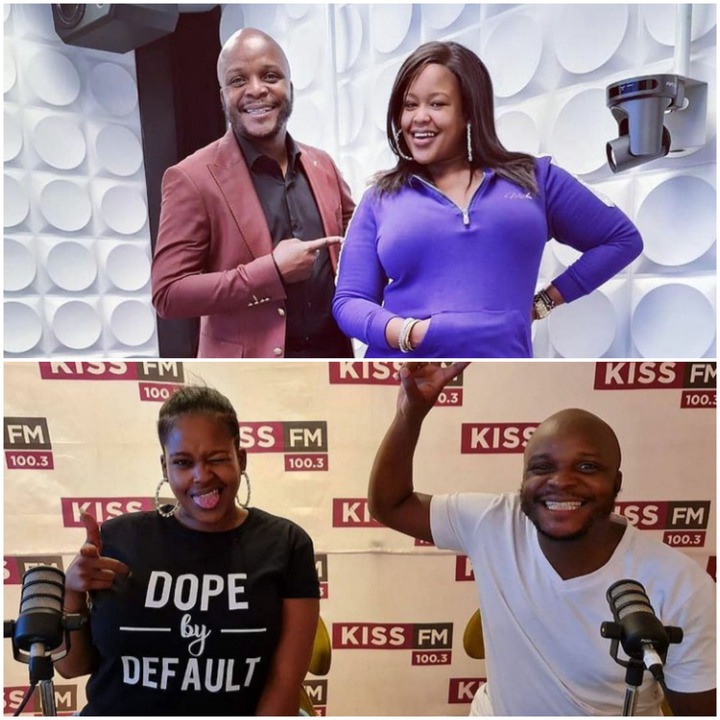 Sometimes it's advisable to move out from the normality of a single workplace and the boredom that may come with it. Well, Kamene and Jalang'o did their best to avoid this. Today, they hosted their Morning Kiss show at Trademark Hotel in Nairobi, away from their normal workplace. 
After the end of the show, the two went to the top of the building where there is a jacuzzi. The panoramic view of the hotel and its surroundings was awesome.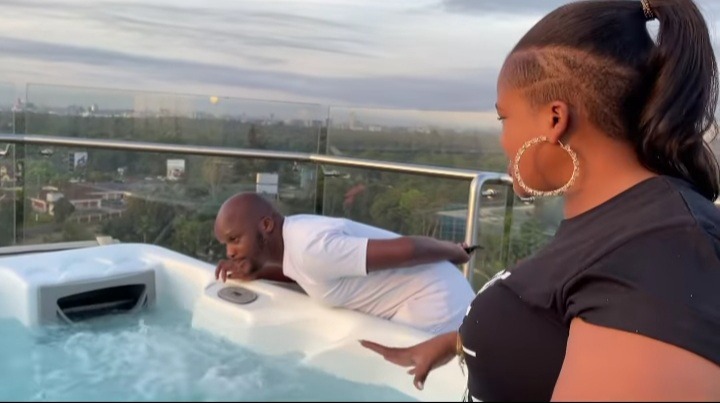 On her Instagram page, Kamene posted her video with comedian Jalang'o on top of the building. Jalang'o was busy turning the jacuzzi on, ready to go in and start enjoying the experience. Kamene captioned the video, " What are you doing this Friday morning, jipe soft life😝😝@trademarkhotel #KameneAndJalas @kiss100kenya."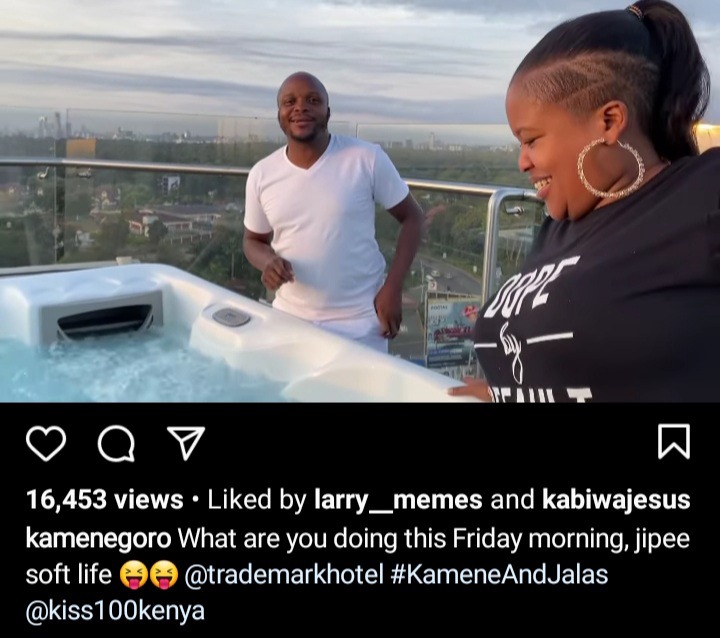 The post sparked mixed reactions online as netizens couldn't stop talking. They admired the kind of job Kamene and Jalas were doing. Some of the fans' comments read, " 👏👏👏nice place. I wish I could be part of this."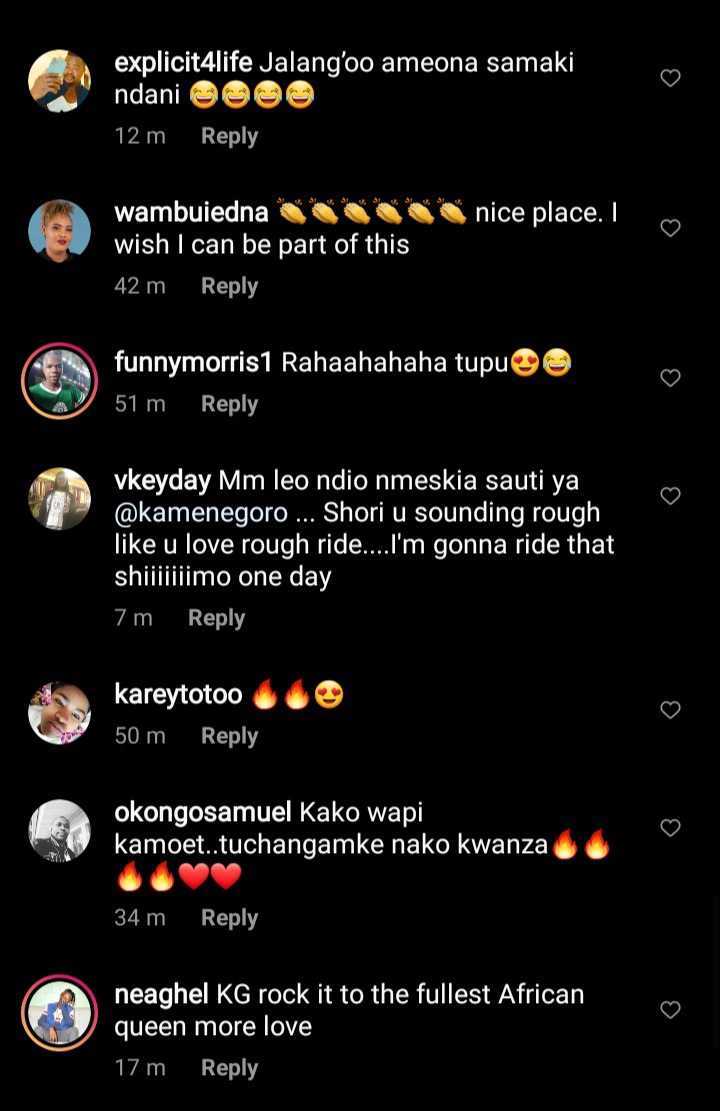 Another fan commented that Kamene and Jalang'o are the people who got employed in the best places, the rest of Kenyans are slaves.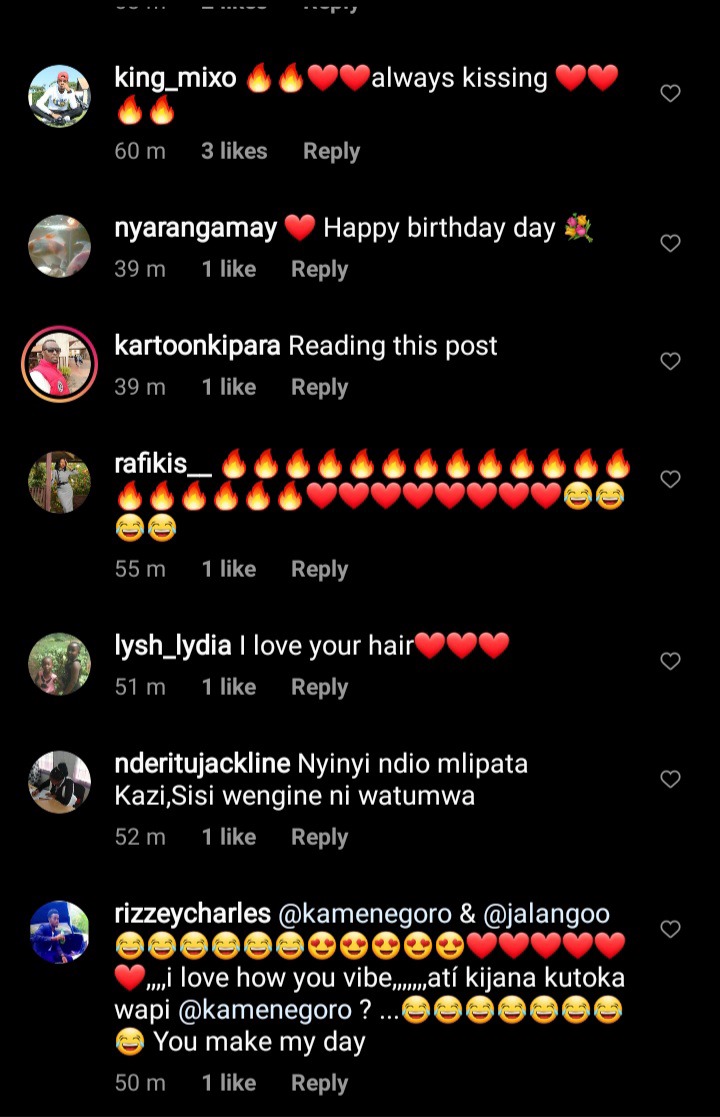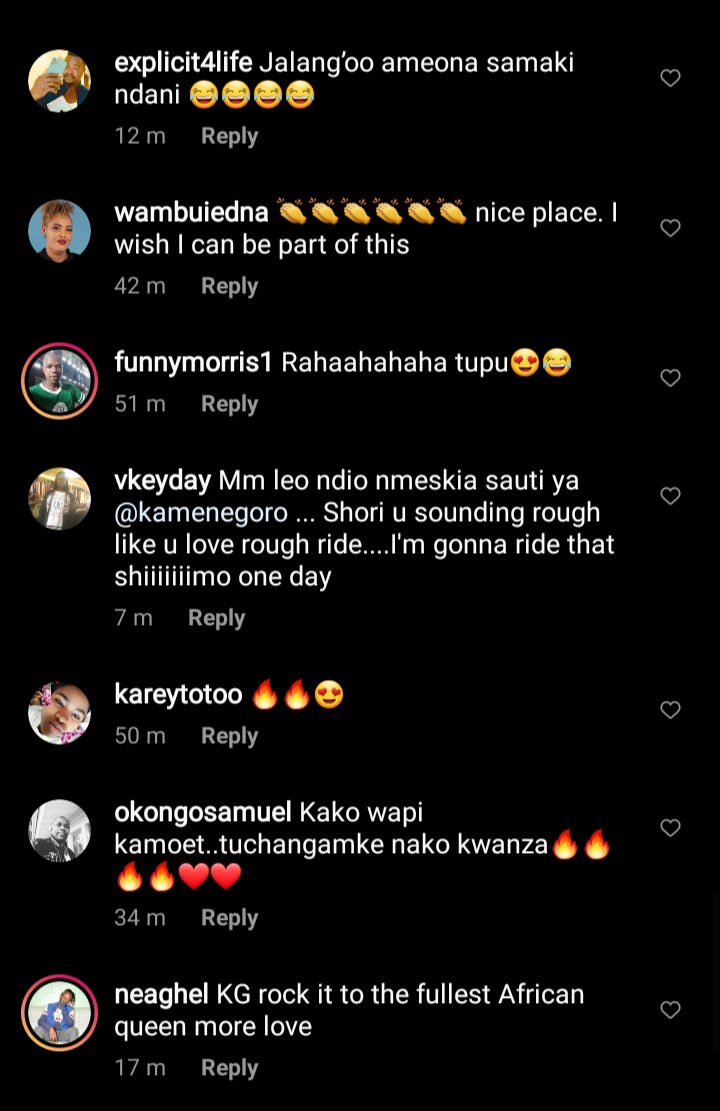 I now believe in the old adage that goes hardwork pays, do you?
Content created and supplied by: @amadijustus (via Opera News )