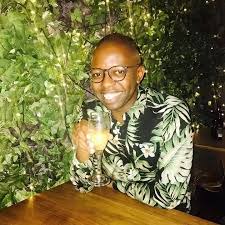 Brian Abonyo is son to the late Bomet governor Joyce Laboso and Edwin Abonyo. He is also brother to Ted Abonyo, Mina and Marco a family that strongly believes in togetherness as the strength that steers the family through.
Brian Abonyo is a person who has lived in Australia for more than fifteen years before embarking back to Kenya. He confessed during the burial of his mother that he had lived with his mother for seven months before she succumbed to cancer. May her Saul rest in eternal peace.
Brian Abonyo currently stays in Kenya but has widely kept matters his private life widely private and completely off public limelight after Hus fifteen years stay in Australia. He has focused his energies to succeed in life and not things that can derail him as its as well not into the public radar whether he is married of in a relationship.
Brian Abonyo was once believed to be dating a caucasian young lady but the story again went under the wraps. He was also at times accused of being a gay but he kept such matters private and largely off radar as really it's matters his private life. It's clear however that he is hardworking and has not put himself in the coat of his powerful family but as well cut his own career niche.
Brian Abonyo has completely relocated from Australia to Kenya way back before his mother died. He is focused in serving the country and lavering his class studies into real world experience. Issues about academics remain a guarded secret but it's clear that he is extremely learned as well and determined to be the best he can in his different endeavours.
Content created and supplied by: Kautelo (via Opera News )