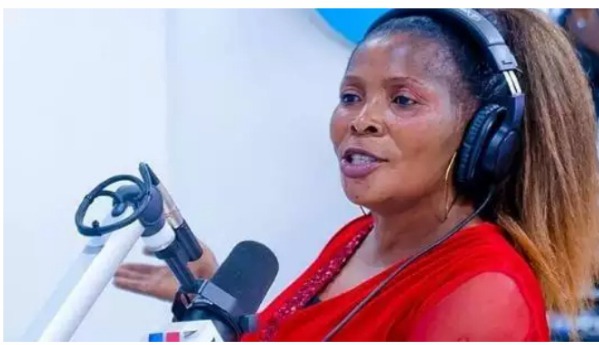 Popular Tanzania Gospel singer Rose Muhando has for another time spoken out about herself getting married, saying that marriage is not just a seasonal thing that comes and goes as fashion dictates. The singer who was speaking in an interview at local radio , the mother of three said that she was  waiting for her perfect match who will understand her and her role as a gospel minister. The 45 year old artist said that she was waiting for God's timing as she denied claims that she did not want to get married. Muhando said that she is a woman just like any other woman and would like to be married some day.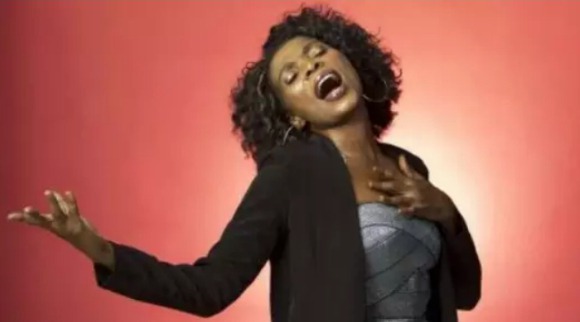 "Unajua kuna ile sitaki kuolewa lakini kuna ile kungoja wakati wa Mungu mwenyewe. Unajua mimi ni mwanamke kama wanawake wengine. Kabisa nimeumbwa hivyo''She said in part of her statement which is  loosely translated to :You know there is a difference between wanting to get married and waiting for God's timing. I am just like any other women and that's how I was created .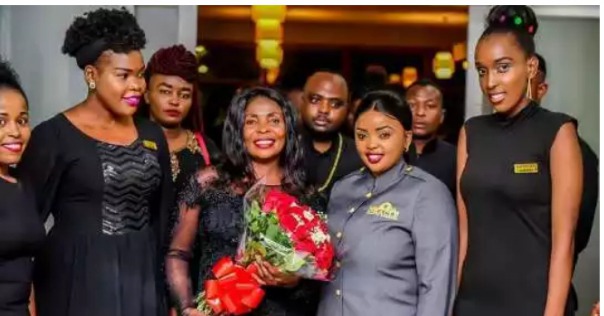 The singer said she is a minister of God's word, and it is in God's eyes to decide when the right time to have a partner is. She added that sometimes husbands or generally spouses tend to interfere with each other's calling.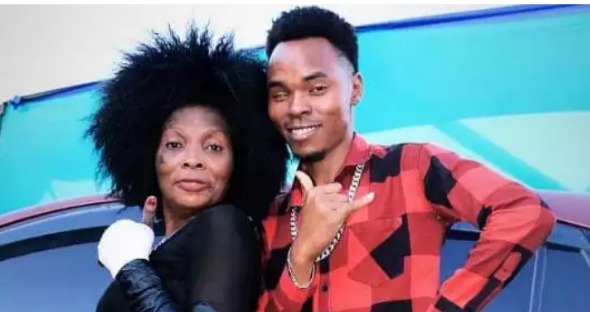 "Lakini kunai le kazi ya Mungu ninayo hifanya Mungu anaangalia, je huu ni wakati wa kumpa mume? Je mume hata haribu huduma yake? (I am immersed in God's work and He (God) looks at the current situation and wonders if it is the right time to give you a partner or will the partner interfere with your calling)" she added.
Narrating how couples can pull each other down, Muhando painted a picture of how it looks like when partners are not aligned before the Creator's eyes. According to her, indifference can cause irreversible damage to both parties.
"Unaeza kuolewa na mwanaume na huyo mwanaume akaja akawa mwiba kwako. Akakutesa kiasi kwamba ata ule muda wa kuhudumu tena haupo. Kwa hio Mungu anaangalia je ni wakati sahii wa kukupa mume ama wakati bado? (You can get married to a man and he turns out to be your pain. To the extent that he will misuse you to a point where you will not get time to serve God. So, God really consider when is the right time to give you a partner)" She opened up.
She urged her fans to always wait on God and not getting married as if it was a fashion trend. She cautioned that waiting on God is the best solution and that everyone should wait to know God's will in their lives.
"Unakaa unangoja kusudi la Mungu, sio kuolewa kama fashion. Kuolewa ni kusudi la Mungu kwa hio lazima ujue huu ndio wakati au laa. Na mimi ni madhibau ya Mungu. Mimi ni Mutumishi wa Mungu. Mungu anaishi ndani yangu na yeye ndiye anayetawala Maisha yangu." She said.
Muhando has hit headlines in the past more so when she fell sick and was being prayed for controversial pastor Ng'ang'a . Some speculated that the singer was dating with the pastor .
Content created and supplied by: Maweza (via Opera News )