Peter Kinuthia alias Omosh has been in the limelight lately appealing for financial bailout. Omosh has outstanding rent arrears amounting to Shs 100,000 and a polygamous family to fend for.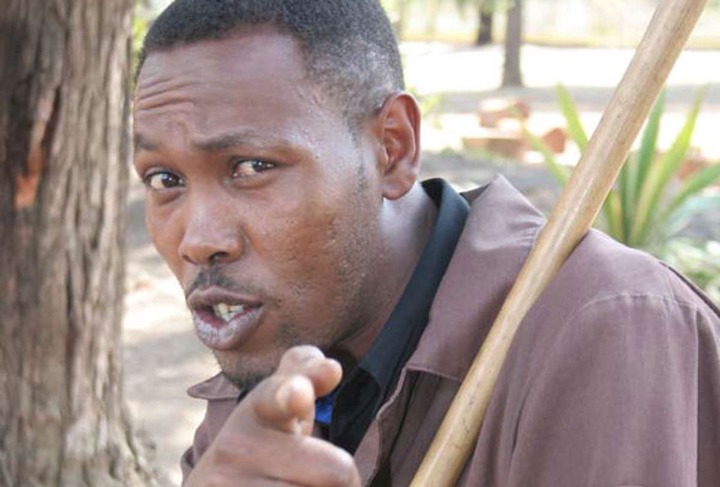 Due to the ravages of Covid-19 the comedian has been out of work for close to one year.
Whereas all the reasons given are valid cause to request for a bailout Kenyans on Twitter have been wondering if prudent management of Finances could have averted the plea by Omosh.
Kenyans in the entertainment industry are known to live big while they are making hay and suddenly when things go south they appeal to the public for a bailout.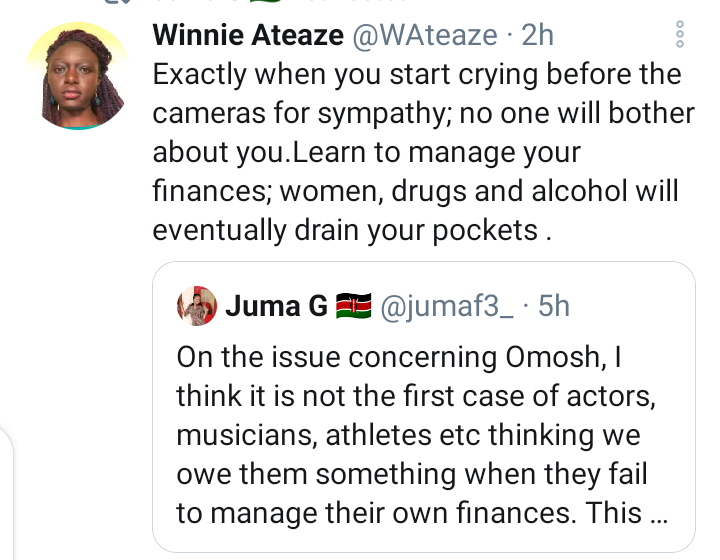 It's a common phenomenon that actors, musicians and athletes will act as if the public owes them something when they loose control of their finances. The fact that the comedian has been having problems with alcohol in the past should be cause for concern that what he needs could be counseling and tutorials on financial management rather than a bailout.
A number of Kenyans however feel that misfortune can befall any prudent planner and it's alright for our celebrities to bring out the collection basket whenever they've mismanaged their lives.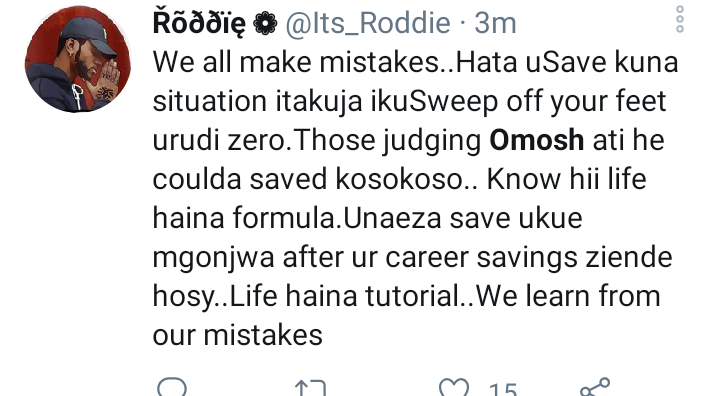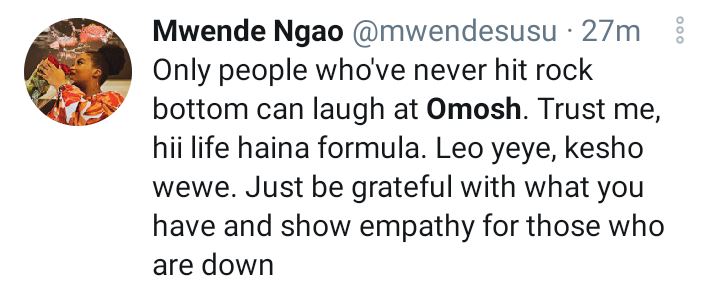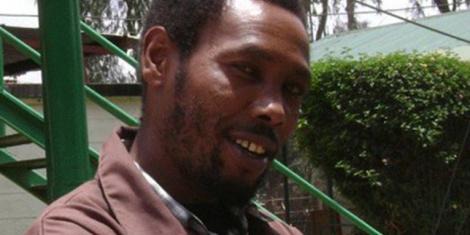 Former NTV journalist Lolani Kalu and comedian George Maina Njoroge are others who've asked for financial bailout recently.
Content created and supplied by: Dalanews (via Opera News )