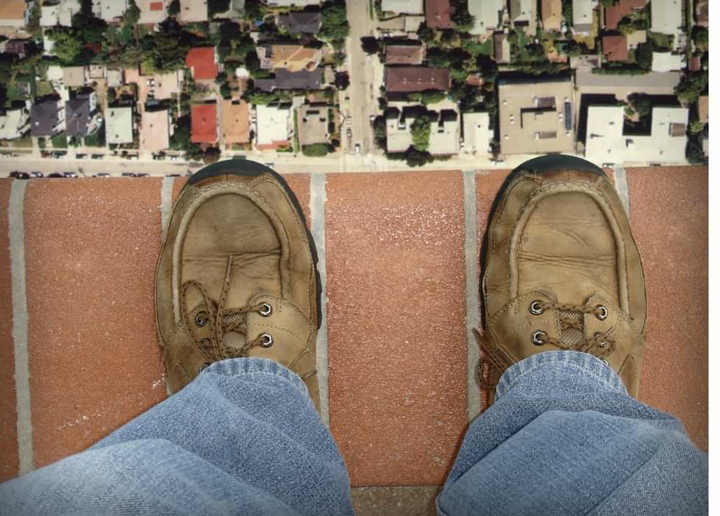 In this article today we are going to talk about the causes of suicidal feelings and the preventive measures we should take to avoid engaging in this suicidal acts. Depression sometimes is the cause of suicidal feelings whereby one feels betrayed to extent that he or she chooses death as the only solution out. The second cause is mockery from the surrounding people and your friends. Especially mockery from the media that is very disgusting and the same time annoying.
Suicidal feelings can affect anyone regardless on your position in life at any time, age gender or background. This is how should cope cope up or deal with your suicidal thoughts. One you should have one trust friend who you can share with and i think he or she will make you think straight other being suicidal. Secondly, when you feel worthless contemplated to suicide take a minute and think about your life because you are the only one who can attain the life you want but no one else.
The following are testimonies of kenyans how they have escaped death from occasions where they have tried to take their lives away. Read and learn from the following screenshots.
(Photo Courtesy)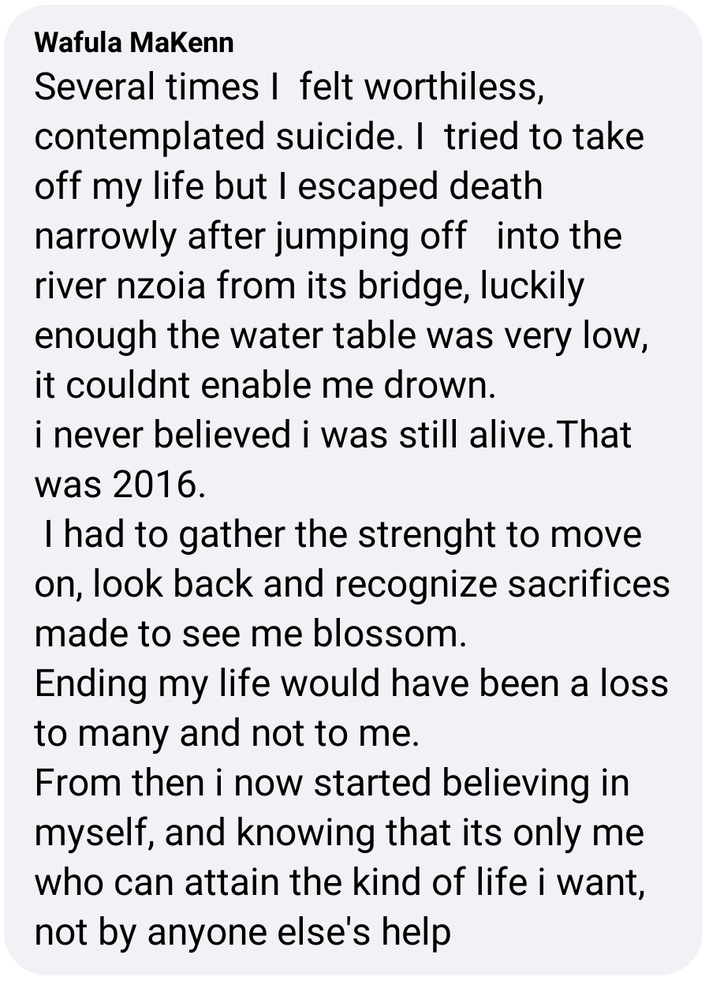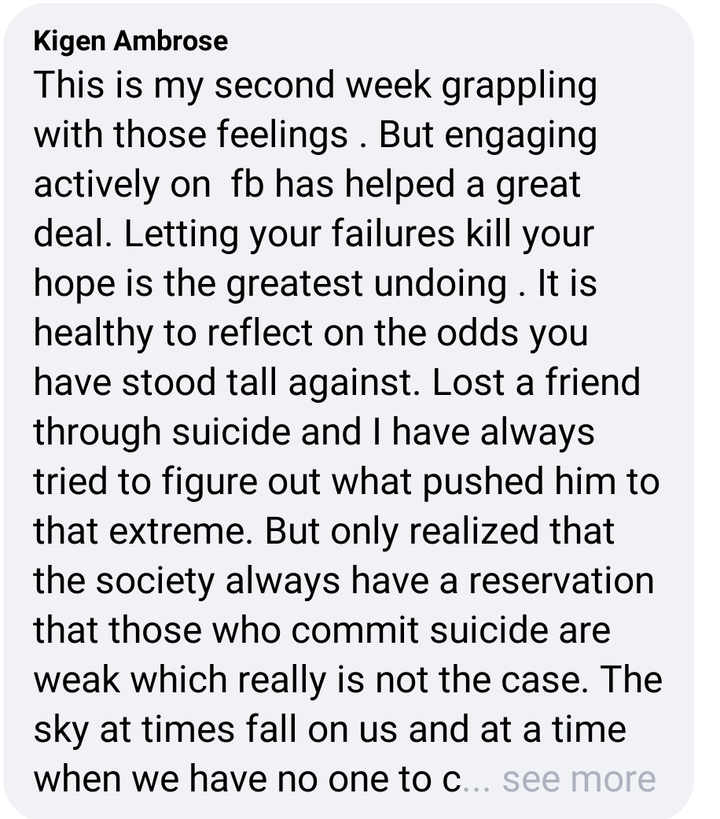 Content created and supplied by: Onsoty's (via Opera News )