Madam boss was not always madam boss. The now rich and on if the most established art its in East Africa was once in an abusive marriage had to bring up her kids on her won but see what she made of herself and that is why she had thus to say to a lady who is acing a Simula situation that she about 15 years back faced.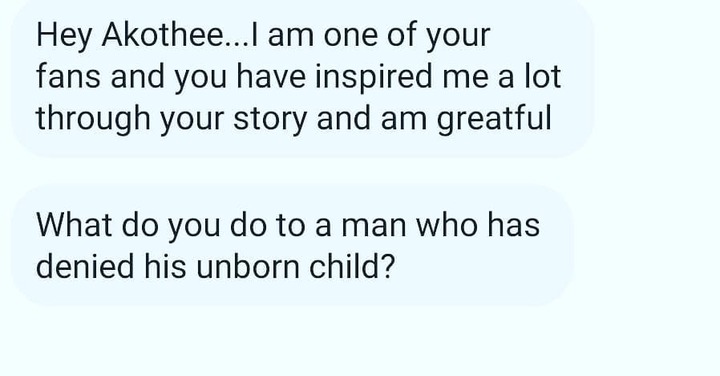 "He has not denied his child ,he is running away from his responsibility and he is not ready for any commitments, you can't do anything for him ,neither change him. The baby is inside you ,you are the two of you in question , now how do we move on from here untill the baby is born ? 
1. Make sure you have plans on where you will deliver your baby according to the budget 
2. Where you will go after delivery ( to your mom ,grandma , I really have no idea how stable you are ) 
3.we pray to God that you deliver safely 🙏
4. Take good care of yourself and the baby , concentrate on yourself 
5. Bounce back to your feet ,back to work ,collect your life and live as if he is not there .
He will come back looking for both of you 💪
But if you have energy ,time and money for court backs and forth 💃💃🙏🙏💪, who am I to say No 
But my advice is , you can't change anything in a man, but you can change something in your life 💋 this situation is temporary ,how you handle is what will make it look permanent 💪
Wishing you all the best girl 💪..."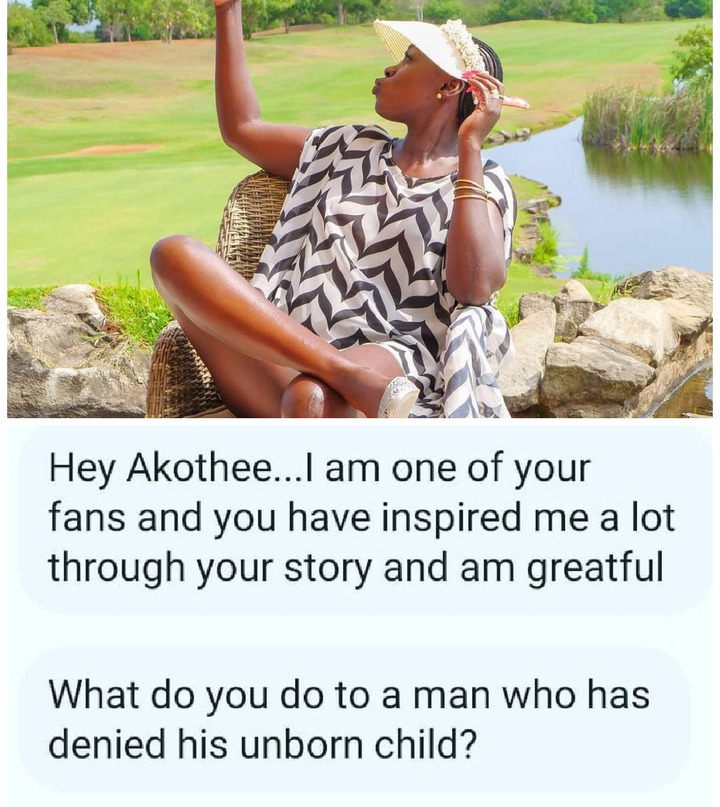 This I believe is the kind of mentality we need to face everyday.
Content created and supplied by: fortune_omosh (via Opera News )