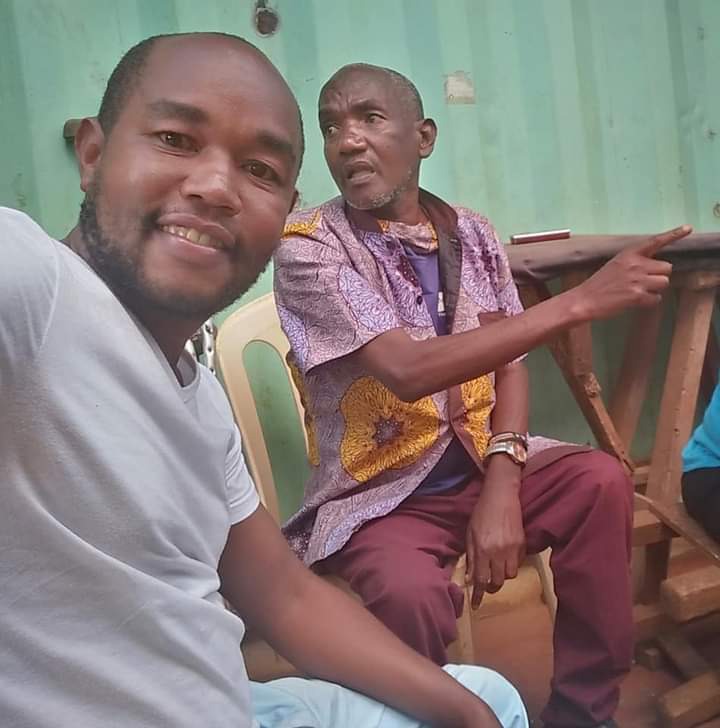 Comedian Njomo wa Nyathira and his late father. [Source/Njomo]
The father of popular comedian Njomo wa Nyathira will be laid to rest today (Thursday) in Kiambu county. 
The comedian's dad died last week after being ill for quite sometime and his family and friends will pay their last respect to him today at his home in Ndumberi near Karũnga Catholic Church.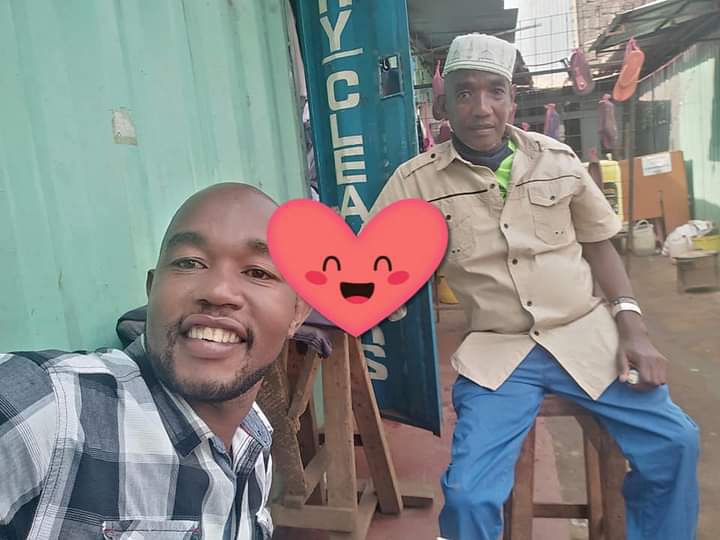 Njomo and his dad. [Source/Njomo]
A few days ago, Njomo, who co-host Kuihuria show on Inooro FM with Jeremiah Kimani alias Referee Mwenyewe, took to social media to plead with his friends and fans to give him financial support to give his father a well deserved send-off.
He noted his father was also a comedian in his own way, proving a fruit does not fall far away from the tree as Njomo has really mastered the art of comedy.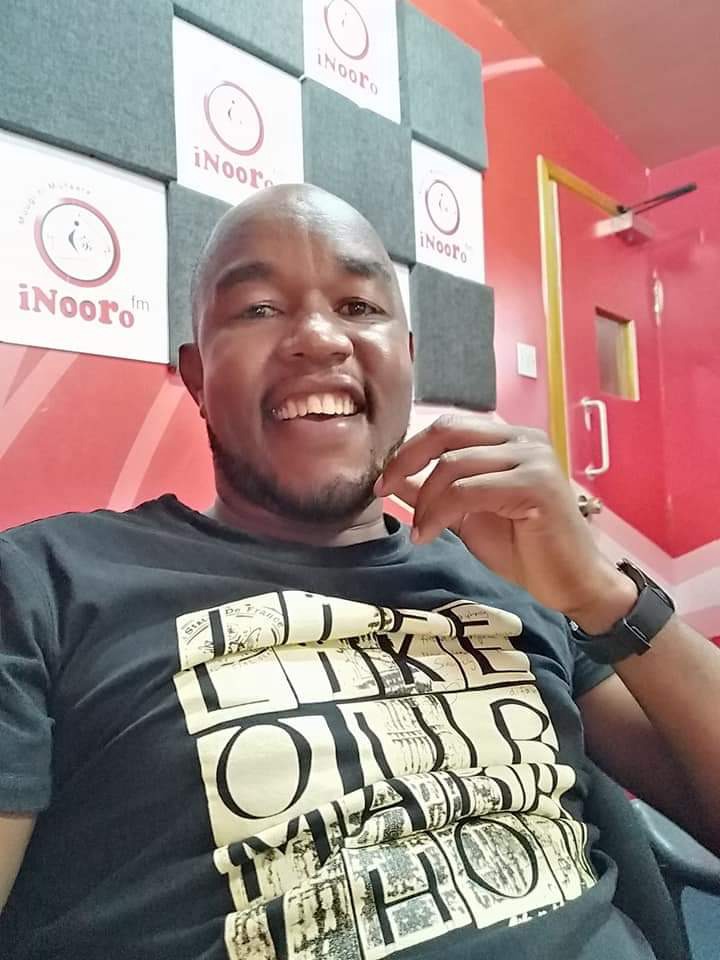 Comedian Njomo wa Nyathira. [Source/Njomo]
Njomo joined acting after completing his secondary education at St George's High School in Embu but he first enrolled in a mechanic course.
Apart from being a presenter at the Royal Media Services (RMS)-owned Inooro FM, he is also an MC and director, writer and actor at Fanaka Arts.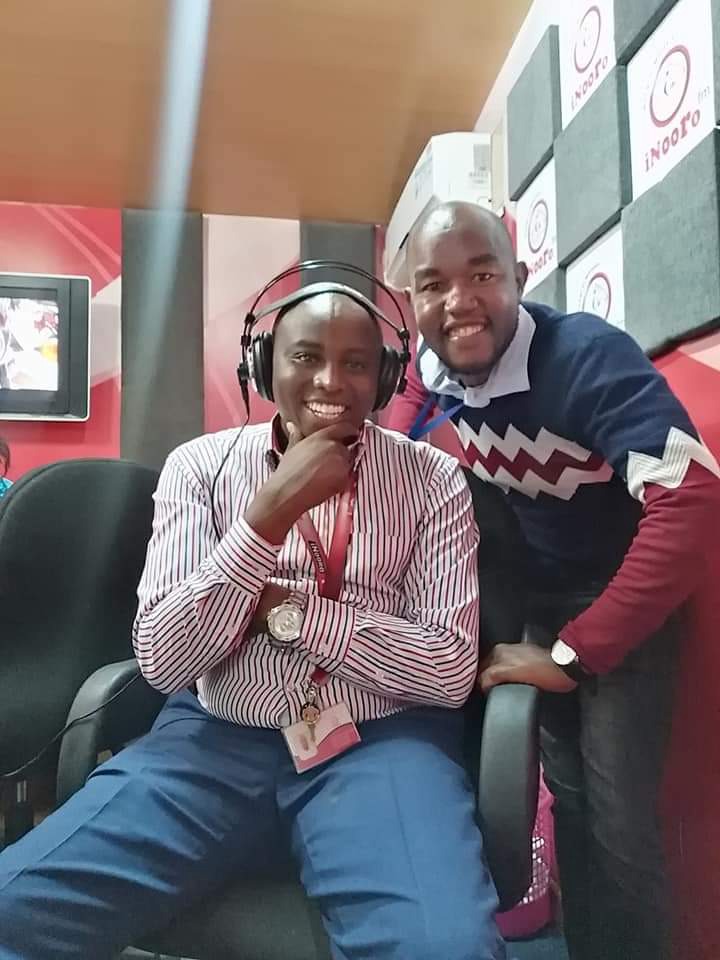 Njomo and colleague Referee Mwenyewe. [Source/Njomo]
The group used to perform Gikuyu stage plays at the Kenya National Theatre and Alliance Francaise in Nairobi before the Covid-19 outbreak that led to banning of social gatherings.
Fanaka Arts have staged popular plays such as Ingiria Mutwe, Cookia Thiinii, Mumunya Wega, Amba Nyambure, Gutha Mubira among others.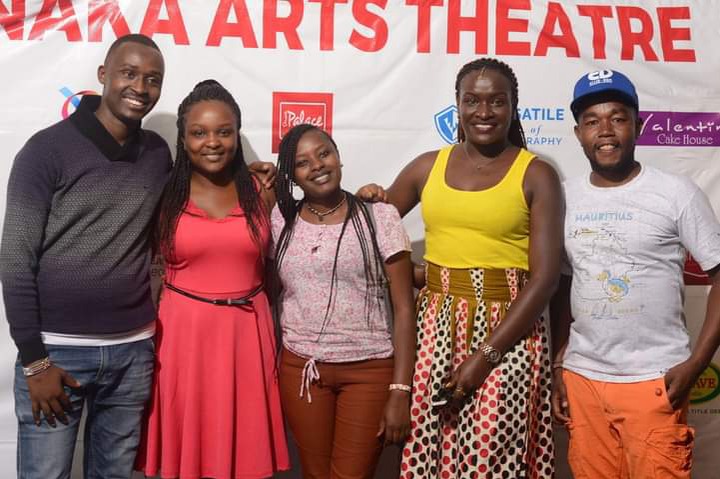 Njomo and Fanaka Arts crew. [Source/Njomo]
Njomo is the CEO of Nyathira Media Productions and previously used to be a presenter at Njata FM and Gukena FM, and also hosted Centro Comedy Show which used to air on Inooro TV.
Mwene, as is he is also known, has also featured in many screen films and TV plays such 'Ngahiha Cia Wendo' on Kameme TV, 'Munyaka wa Mwene' on Njata TV among others.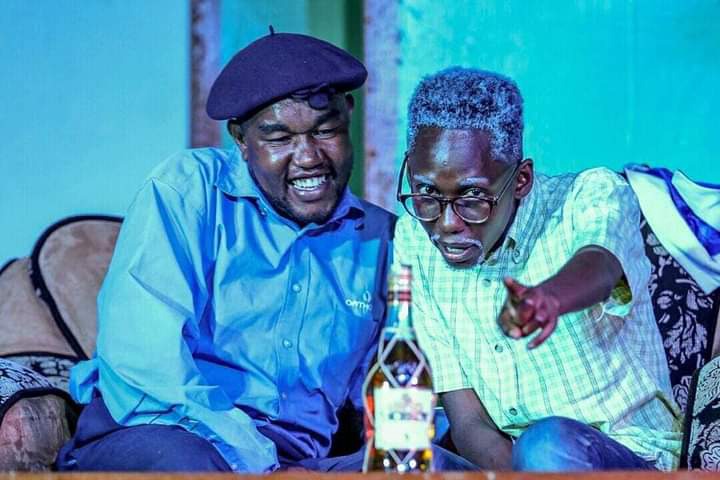 Njomo and fellow comedian General Theodore. [Source/Njomo]
Content created and supplied by: MartinMurigi (via Opera News )