Over the last few days, Derick Mbugua has been doing a fund drive towards the payment of Ketra's bill. He has however stired a lot of mixed reactions online after posting two contradicting actions of two kenyan comedians.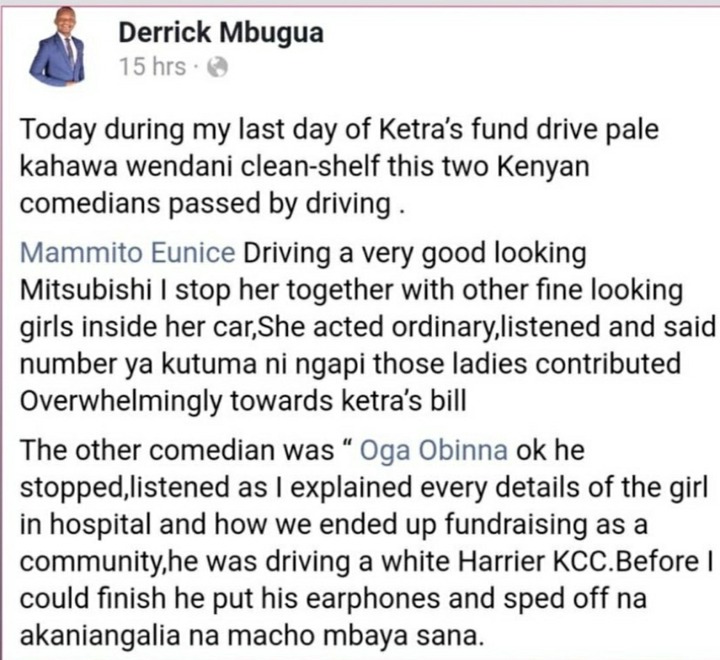 (Derrick Post)
The two comedians are Mammito Eunice and Oga Obina. Derrick posted that when he stopped Mammito's car , she listened to him keenly and even asked for the contact to send some cash. However , this was not the case after he stopped Obina's car, he listened to him but suddenly he put on earphones and sped away without donating anything towards Ketra's bill.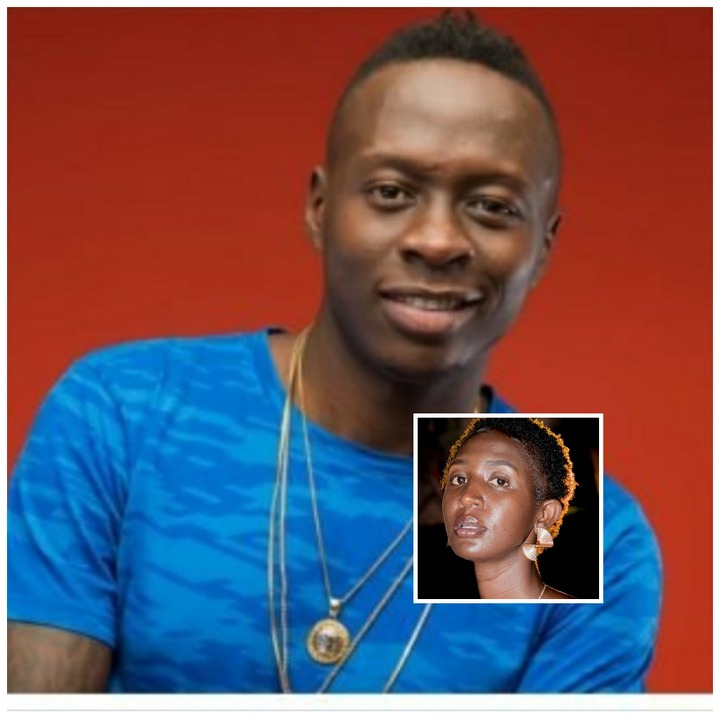 Kenyans online have had different comments with some appreciating Mammito for her generosity while others are condemning Obina. Others feel that Obina did what he had to just like many Kenyans who gave nothing towards the fund drive.
Do you think Derick should have not posted this online?
Content created and supplied by: MrParod (via Opera News )