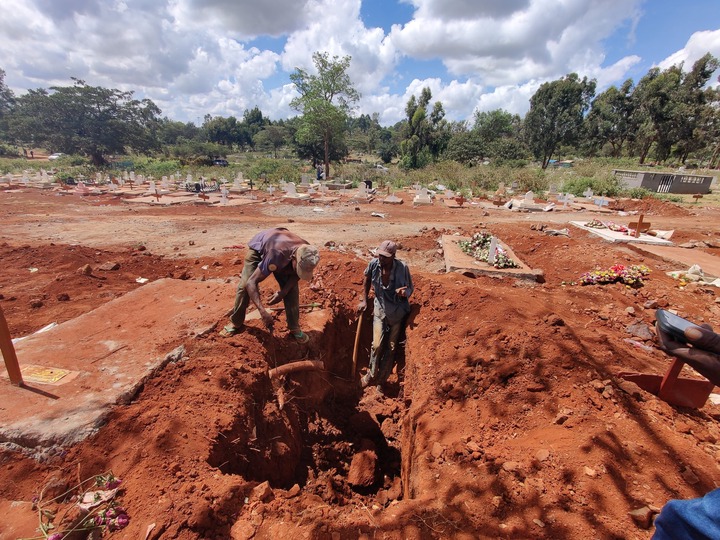 A young man by the name Bonface Mwangi has Revealed a heart touching story on how his friend had paid for a burial ground of a friend but woke up this morning to be disappointed after discovering the ground had been sold to an army officers .
"My friend paid for his brother's grave yesterday and he was shown the burial spot. We get here this morning and we are informed it was sold to an army officer's family. We have been shown a new spot to dig a grave but the diggers are few, and their demand is high. "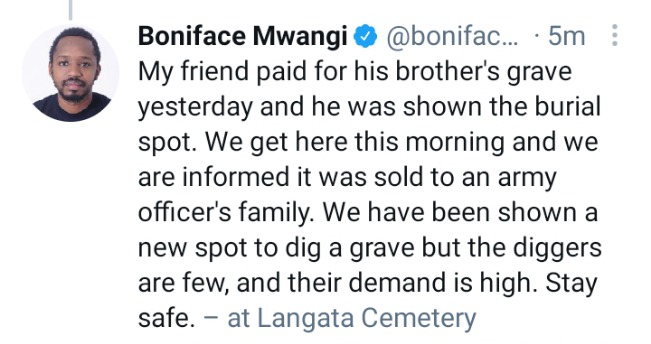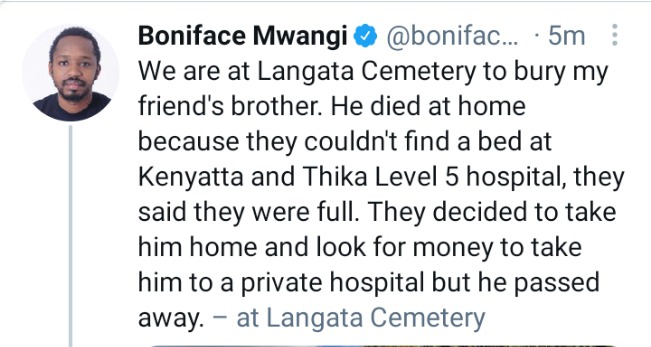 The person had died after he lacked space to be admitted in Kenyatta Level and Thika level ,"We are at Langata Cemetery to bury my friend's brother. He died at home because they couldn't find a bed at Kenyatta and Thika Level 5 hospital, they said they were full. They decided to take him home and look for money to take him to a private hospital but he passed away."
Content created and supplied by: Skysport254 (via Opera News )