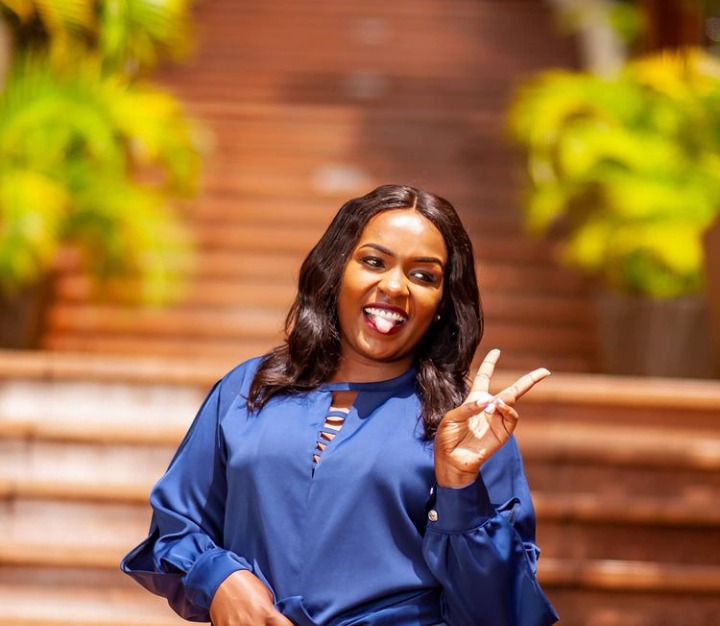 Wakavinye.
Celestine Ndinda, aka Wakavinye, is one of a breed of Kenyan media personalities who have seen their star status rise over the recent years thanks to the fast adoption of socialmedia amidst the Novel Coronavirus Pandemic. For Celestine Ndinda, Youtube has been her preferred socialmedia tool as she and her Comedian husband, Timothy Kimani, alias Njugush, took the internet by storm with their funny videos that were widely circulated making them go viral.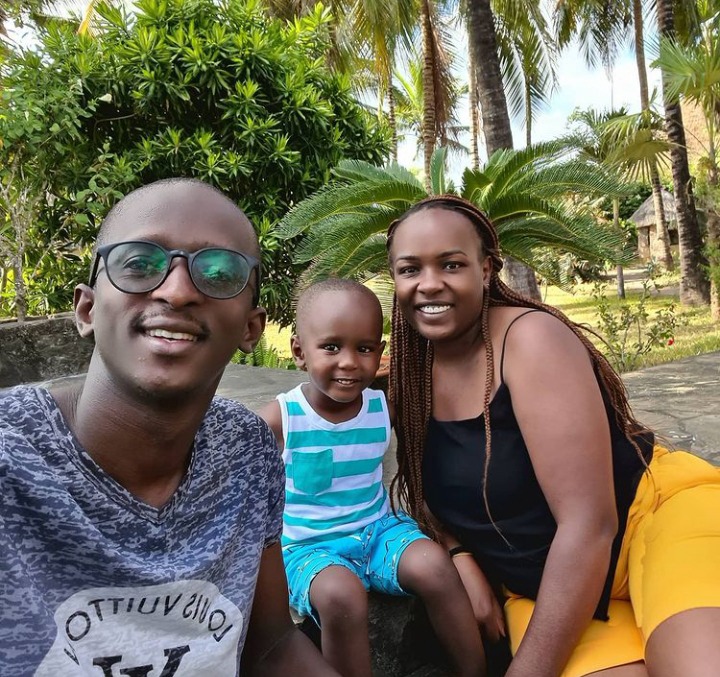 Comedian Njugush (left) and Wakavinye (In yellow shorts) share a light moment with their son.
The couple that has since been blessed with a son from their 5 year marriage is one known for its hard-working and Go-getter Attitude when it comes to fending for themselves and their young family. Njugush, for example, has been on a long running contract with leading Telco Safaricom Company that saw him feature on the annual Safaricom Blaze Mentor program which has retained him over its subsequent series unlike other pioneer influencers. Wakavinye on the other hand is always up and about bagging herself top dollar through influencer gigs with reputable brands that hire her services as an influencer or a Brand Ambassador of the given brands. She has since worked with Pepsodent toothpaste brands, Harpic brand and Toilex tissue just to name a few.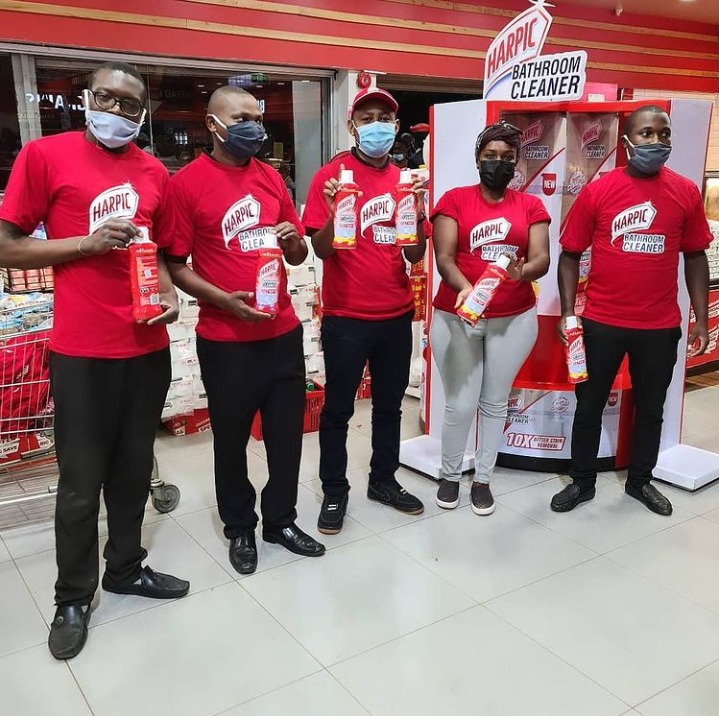 Celestine (second right) on a Harpic promotion gig.
Just as hard as Wakavinye works at getting her endorsements, she equally translates this same energy to working on her body fitness and keeping in shape. The mother of one has been posting video clips and photos of her working out sweaty in the gym as she keeps her eager fans in line with her fitness journey. Interestingly, If not at the gym, Wakavinye might probably be on roller skates doing her aerobic as she is a lover of roller skating.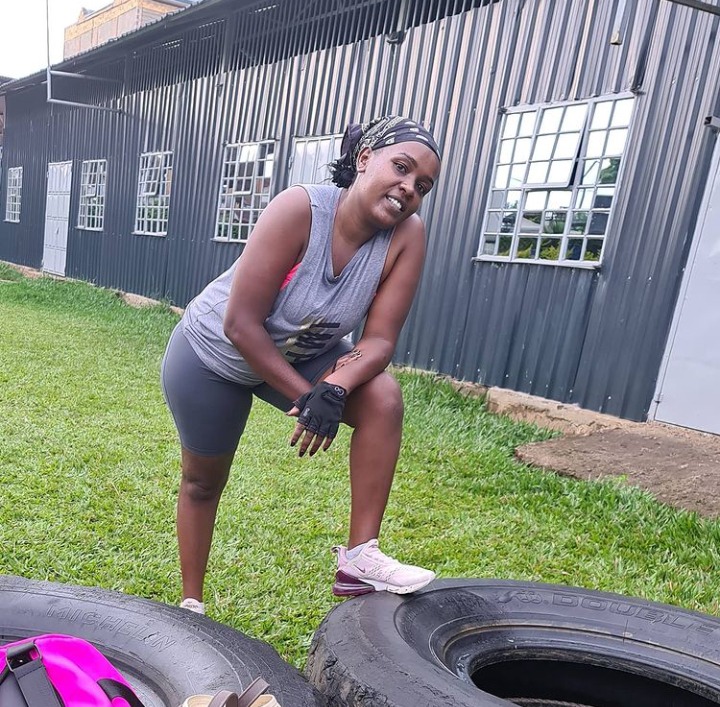 Wakavinye poses in between her workouts for a photo.
As the saying goes, hard work pays, Wakavinye's consistency seems to be paying off if her recent instagram photo upload is anything to go by.The fast rising influential brand ambassador has elicited comments of admiration from kenyans who follow her socialmedia account as she is pictured looking beautiful, toned and much younger something she credits to her working out exercises. A happy Celestine captioned her gorgeous photo as follows: " I am loving my new body😍💪🏼This right here is my daily motivation. Nikikumbuka leo sijaenda gym morning naskia kujichapa." Below is the picture she uploaded and the comments it elicited from kenyans on socialmedia;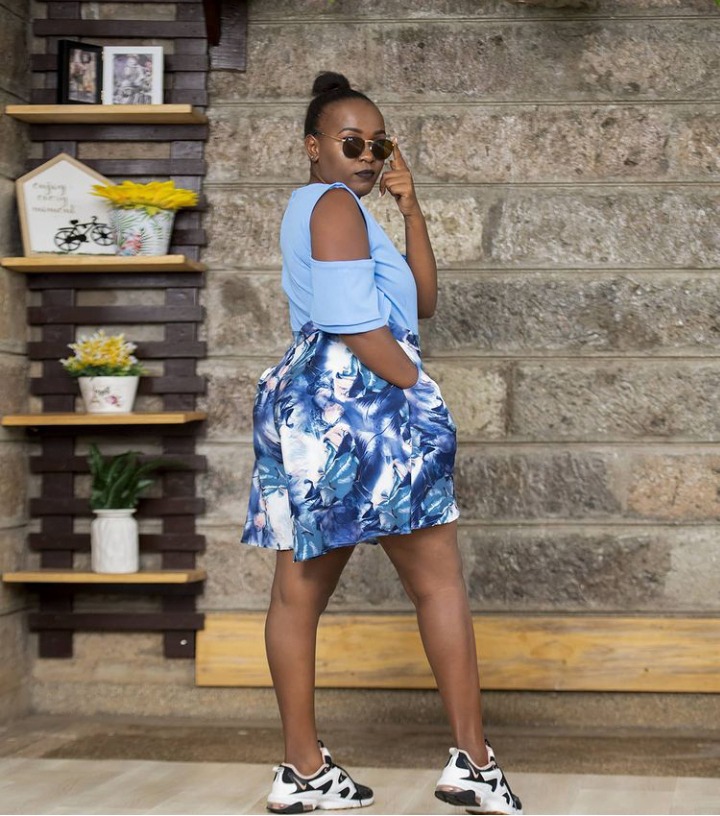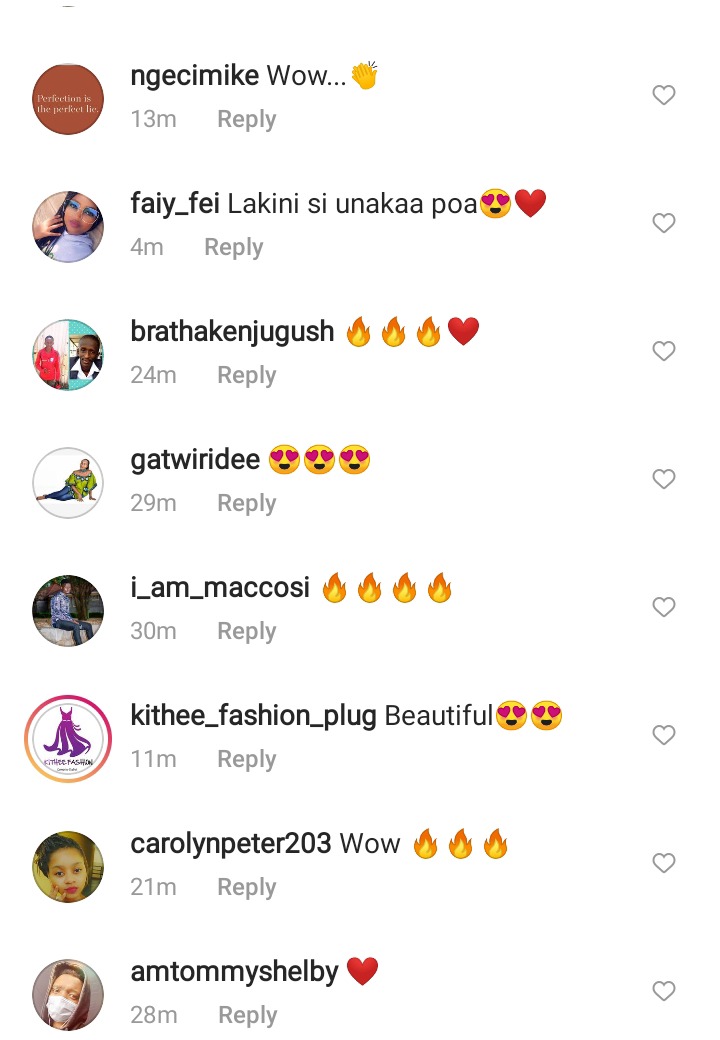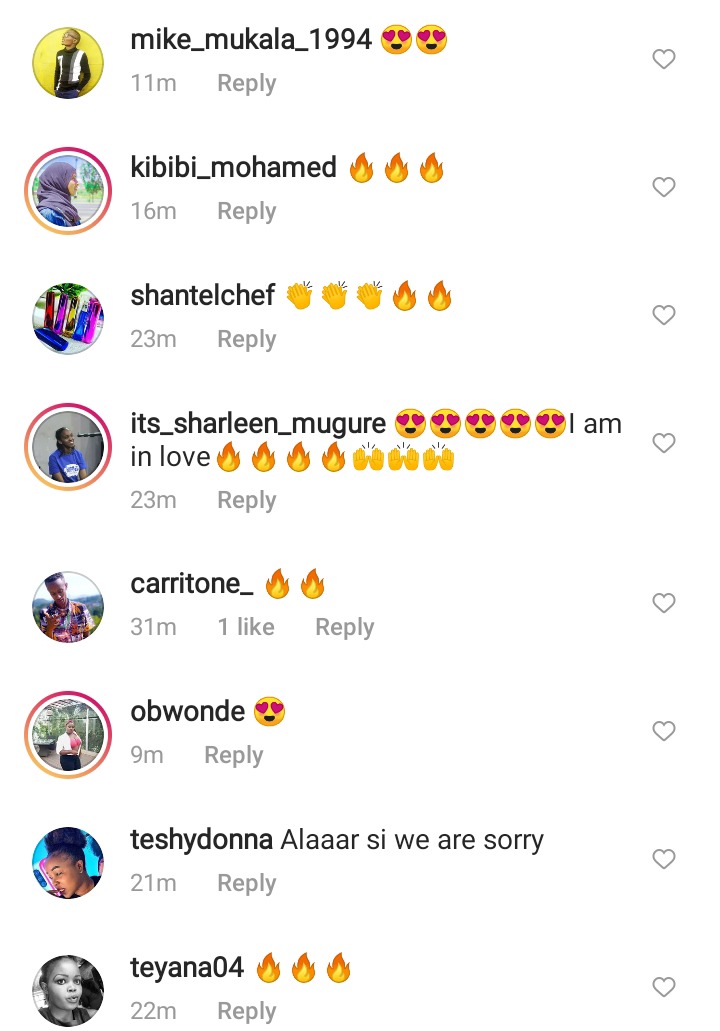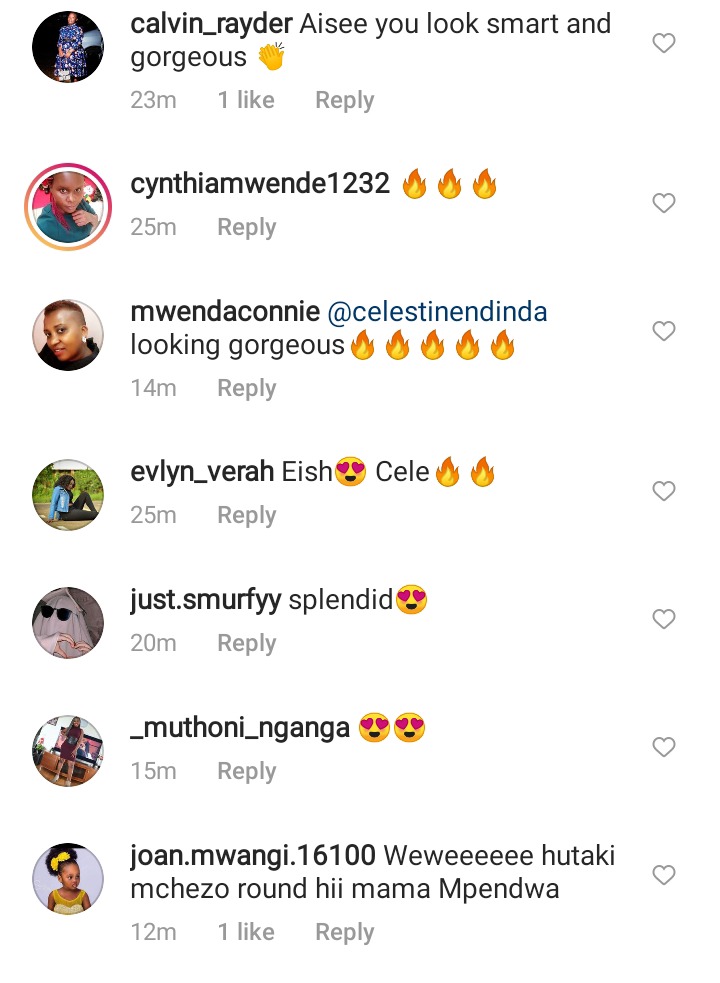 Content created and supplied by: Toofull (via Opera News )