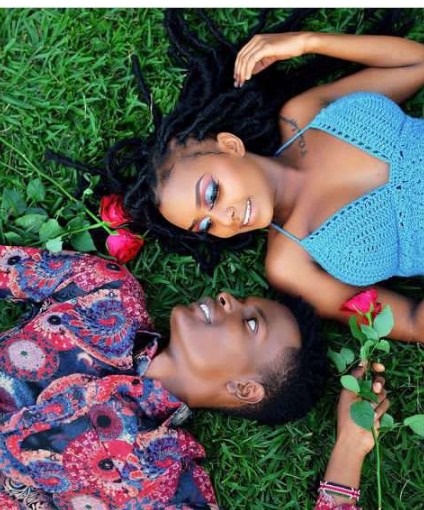 Love has no age limit or time, it might start early or even late. For Tyler Mbaya, a former Machachari actor famously known as Baha he got the love of his life at A very early age. His girlfriend is called Georgina nganga and she is so beautiful.
They have been dating for over a year now and their relationship is really thriving all round social media pages. You won' t believe it that they even live together and are so happy about that.
They love taking photos together and that is how people got to Know about them. They already have fans who
follow them on their social media pages because they are an inspiration to people that indeed relationship does work despite the age or the situation you are in.
Georgina is always so passionate about the fact that they are mature now and are able to live the life they decide to. They believe they are now independent enough to be able to have a family together.
Both Georgina and Tyler are very hard- working, they admire getting to toil for themselves and getting whatever they want by themselves. They stopped depending on their parents awhile ago and for now are focusing on bettering themselves.
The recent prank where Georgina pranked Baha that she was pregnant is what really brought out the real them in their relationship. Baha showed his maturity level of being ready to being ready to father their unborn child. Even after Georgina insisted that she wanted to abort and Baha was very serious about them keeping it.
Georgina loves Tyler so much and she promised to do anything to make the relationship work out. They treat each other so well and have plans of marrying each other in the near future as they perfectly match.
Content created and supplied by: Eddubande (via Opera News )