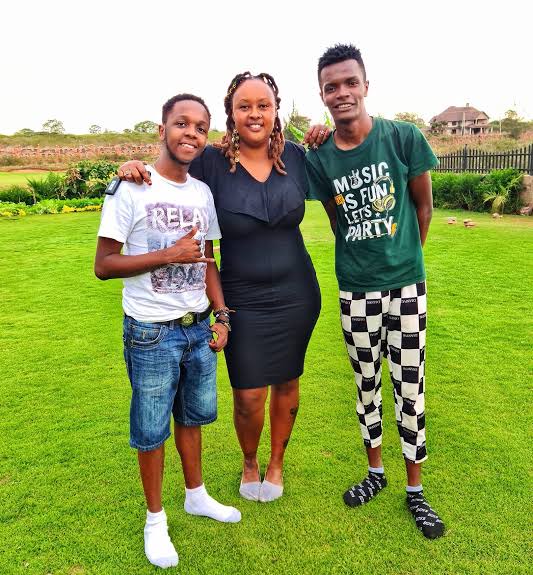 Wanjiku Mburu popularly known as Mama Baha is an actress who played an important role in the former Machachari show that was being aired on Citizen TV Kenya. For many years, the actress has managed to keep her private life away from the limelight. Below are some details about her as reported by Nairobi Wire.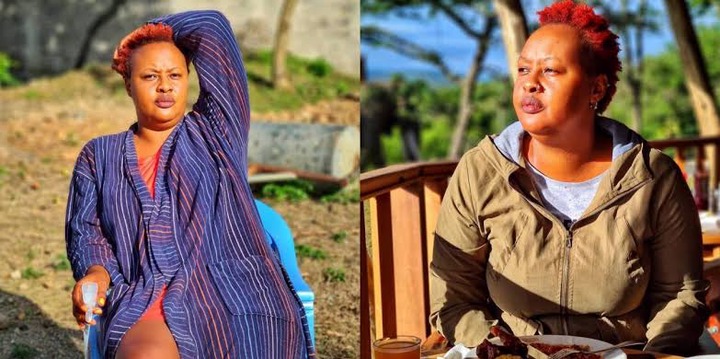 1. She started acting at the age of 7
Her ingenuity, skills and prowess in acting started at a tender she of 7. Since her young age, she always wanted to become either an actress, a model or an air hostess.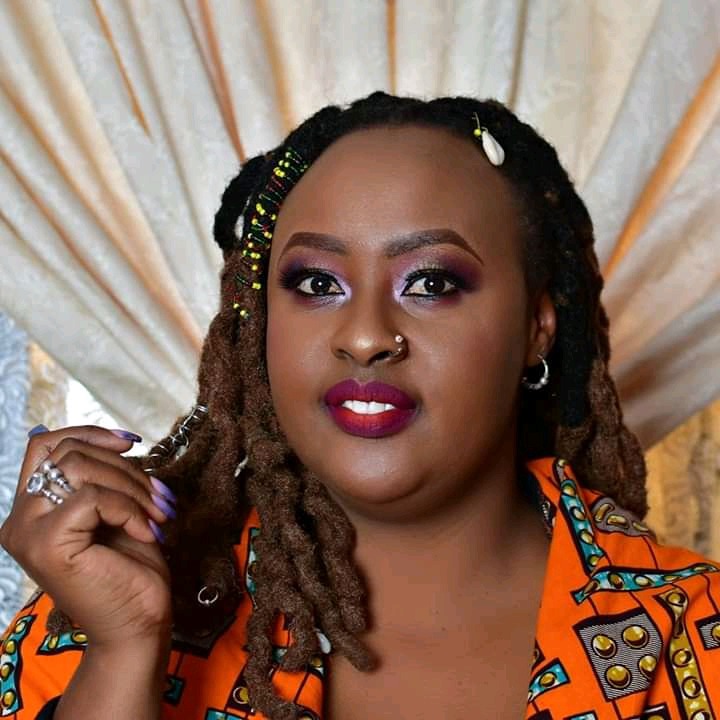 2. She was born and raised in Kajiado
Wanjiku Mburu was born and raised in Ongata Rongai, Kajiado county. She is the last born in her family. According to Mburu, she is proud of her Kenyan heritage and thats why she rarely uses her Christian name.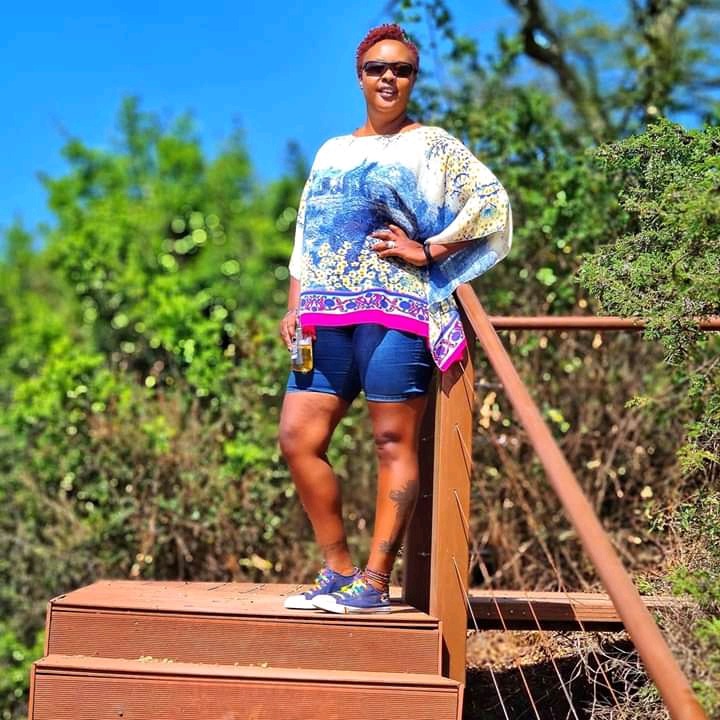 3. She has more male friends than female ones
The former Machachari isn't free while in the company of women as compared to a company of male. According to Wanjiku, she is free and comfortable in the presence of men.
Wanjiku Mburu: "I have 1022 male friends; and that's just it. I think I got a lady friend recently; and that pressure came from my male friends. They could say: "na wewe, hata dame huwezi tuletea..."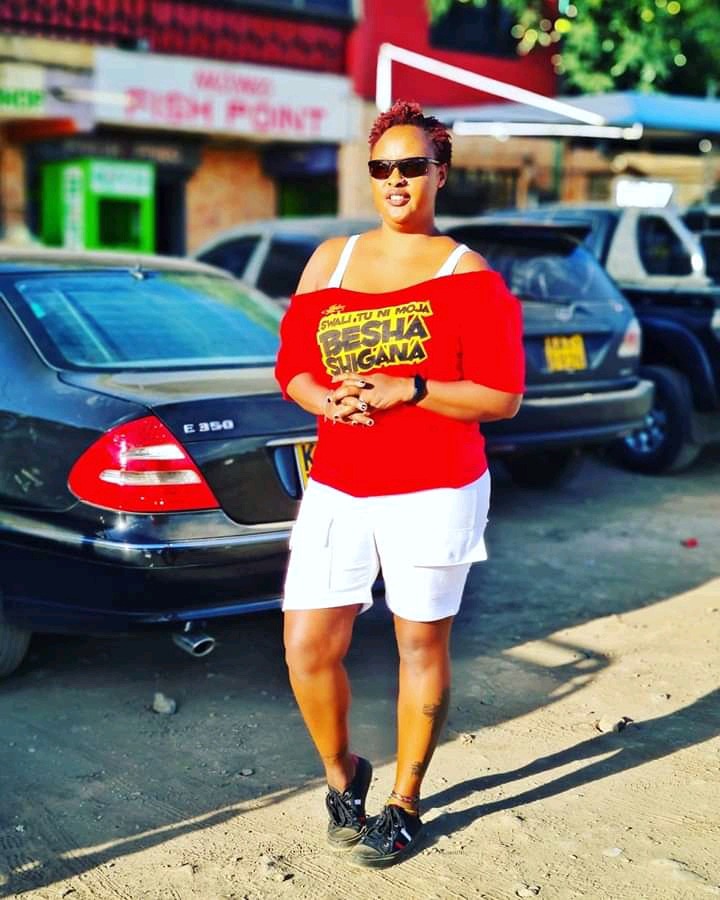 4. People recognize her by her smile
Being an introvert, she doesn't like to be recognized by the public as being a celebrity. When she meets fans who suspects her to be "mama Baha" she plays low. But the moment she smiles, her identity just comes on it's own. Her smile is her trademark before her fans.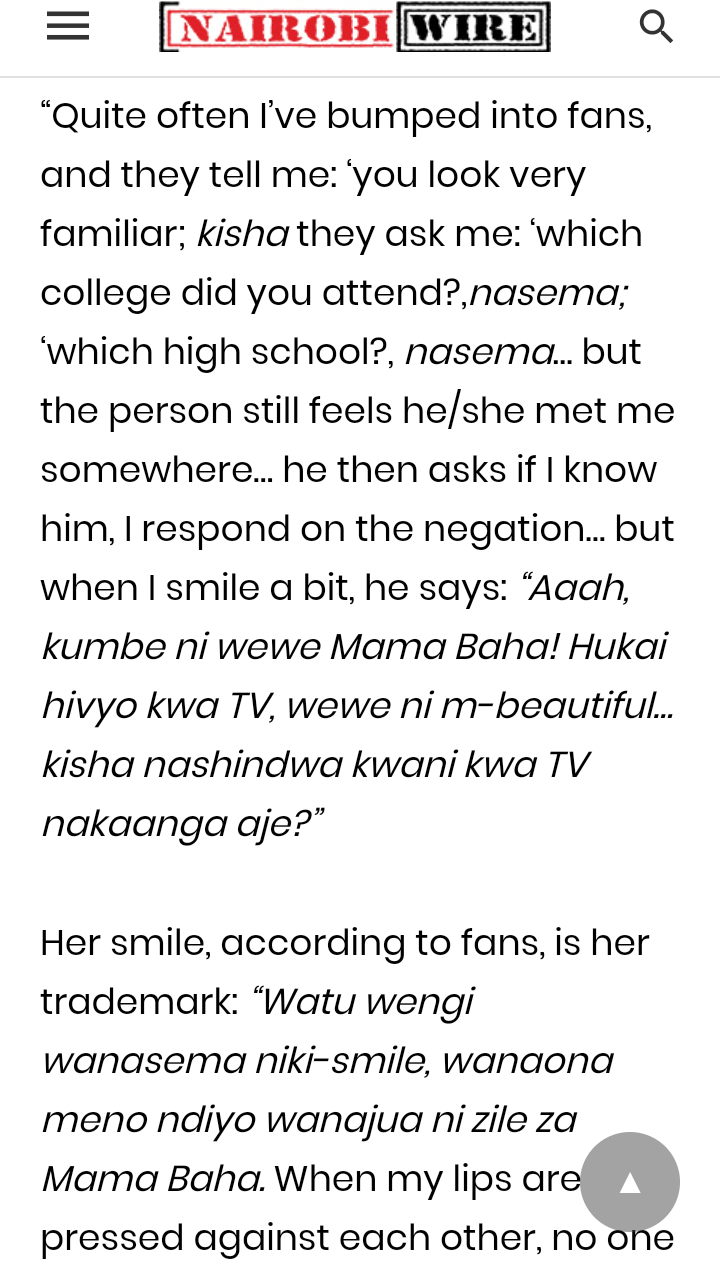 5. She is a staunch FC Leopard (Ingwe) supporter 
Besides swimming, playing pool table and tennis, Wanjiku Mburu is a supporter of football and here in Kenya, she is a big supporter of FC Leopard also known as Ingwe.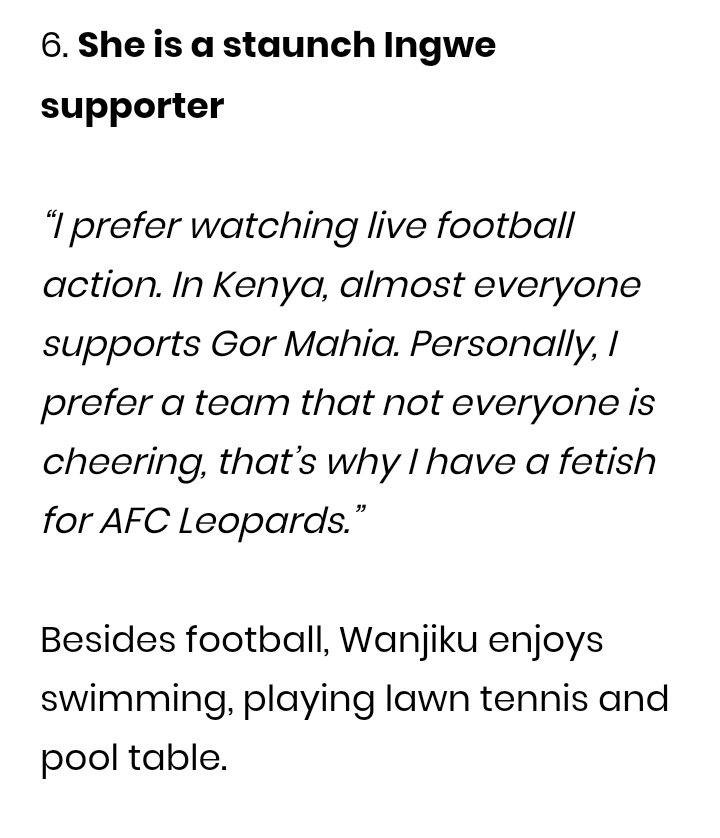 6. She doesn't fancy cook
Since childhood, Wanjiku Mburu has disliked kitchen duties and even her mum has accepted that part of her daughter's life.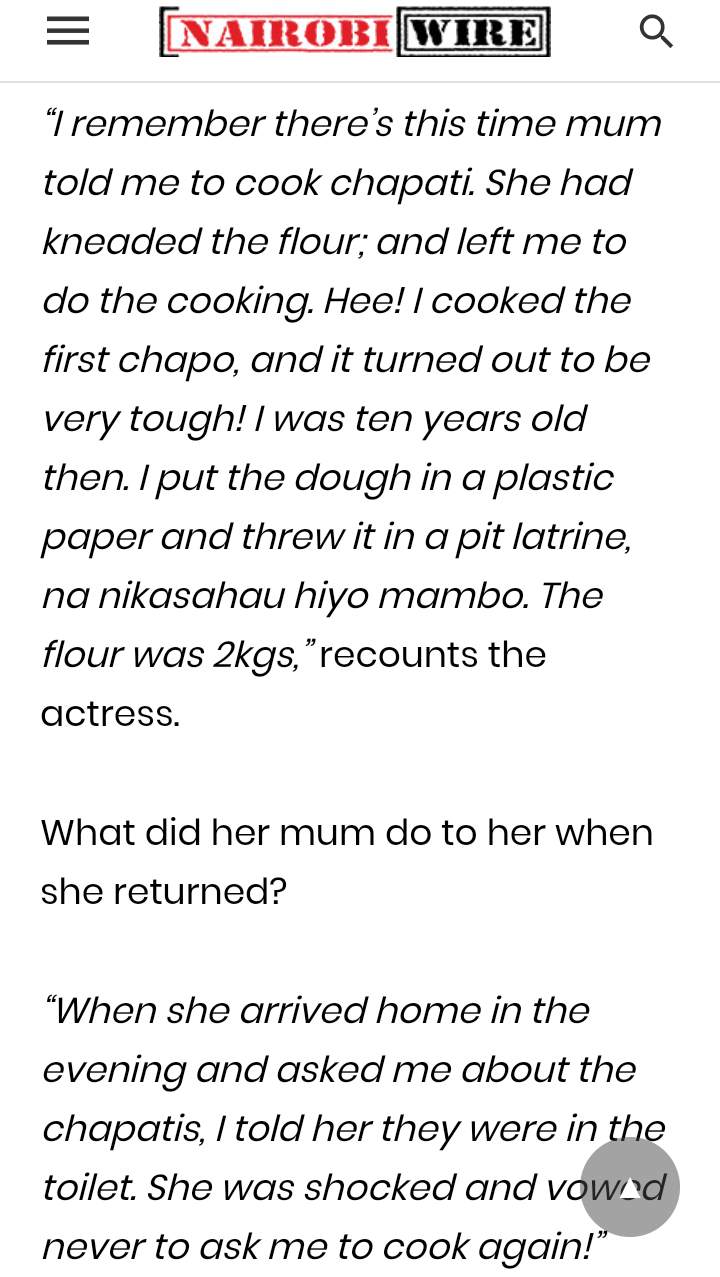 What's your take on this? Leave a comment and share widely.
Content created and supplied by: Omba254 (via Opera News )