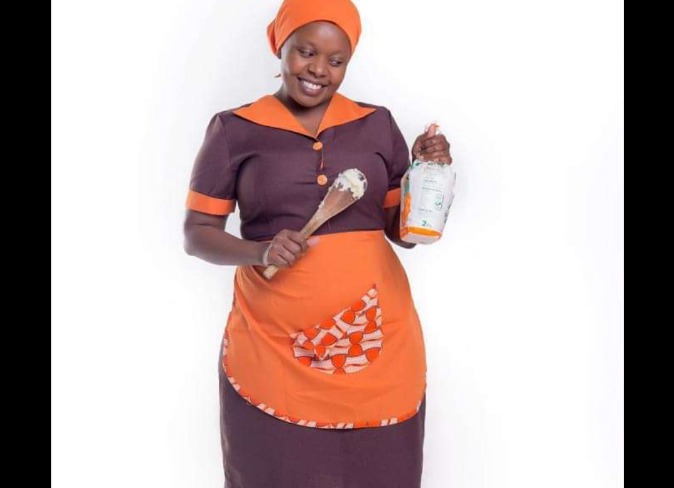 Inooro TV's Ithaga Riene show actress Catalina Gichane popularly known by her stage name Njeri has always kept her personal life away from the limelight. However, she has now introduced her handsome son to her followers for the first time.
Clearly, Njeri's beauty is deep rooted in her genes and she has passed it to her son who is very handsome.
Njeri revealed that her son is an upcoming model and a gentleman who respects people and God. She also added that her son is so creative and he always gives her some ideas to use when acting on Ithaga Riene.
"My son is an upcoming minor Model, actor and a creative. I get Most of the emotions you see in my character Njeri ithaga riene from him. I love engaging him in almost everything I do..especially when it comes to creativity and fitness.He is a gentleman who respects people and a God fearing man who believes in prayers.He is a fruit of prayers that i thought would never work." She wrote.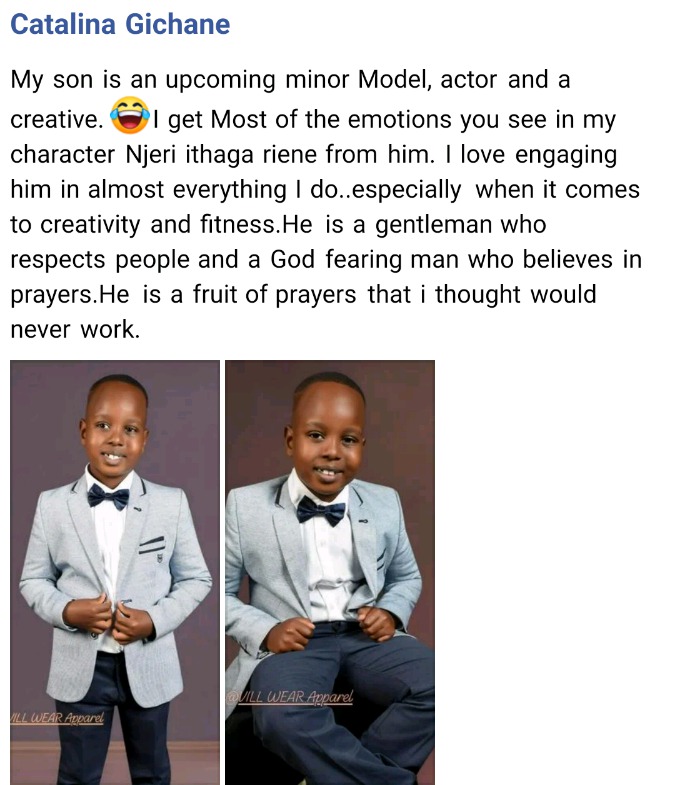 Content created and supplied by: AbbyNews (via Opera News )