Kamene Gore is currently the KISS FM radio presenter. The twenty eight year old lady has of late become famous on the media due to her frequent activity of posting her beautiful and we'll taken photos.
Kamene together with Jalas always have their radio session very early in the morning at Kiss Fm. Their session gives many the morale to start the day due to their cheeky jokes that leaves many in stitches.
Jalas today shared out to the media their photo at the station that has left their fans amazed. In the photo Kamene had a short dress that many referred to as a 'night dress 'with nearly all her thighs exposed.
Most of their fans comments was about Kamene's dressing code. With some urging Jalas to advice her about that.
My advice to Kenyans is that let her wear what she likes, her dress her choice.
Here is Jalas post and the photo together with their fans comments.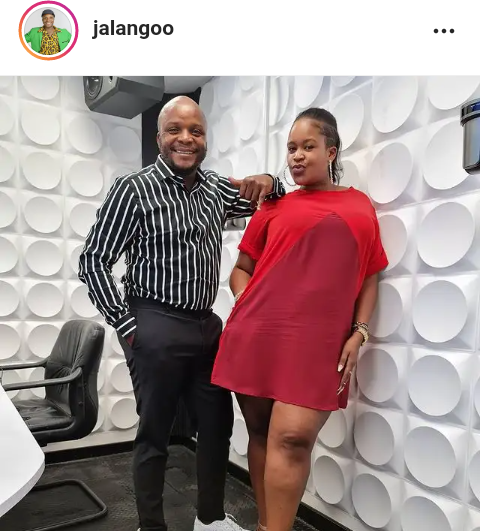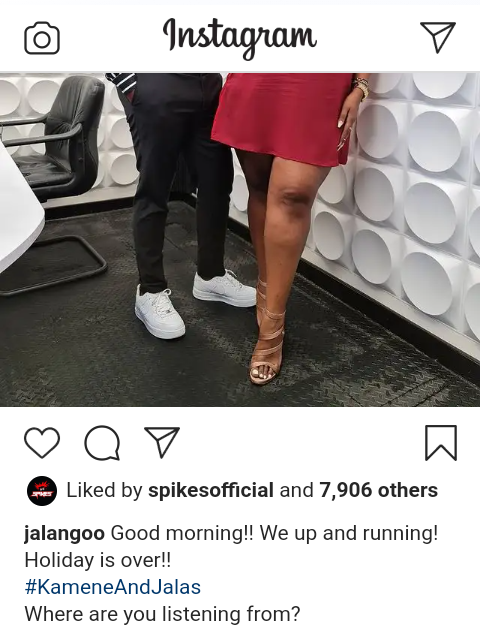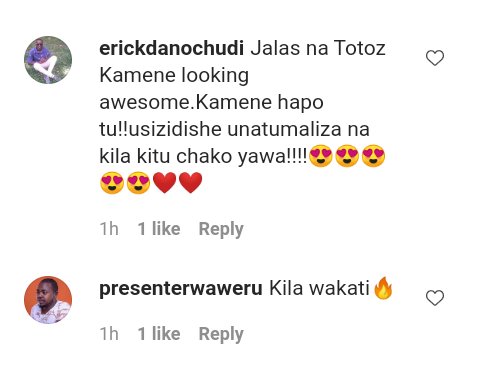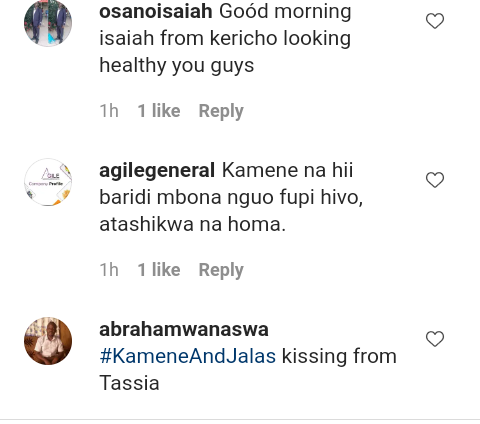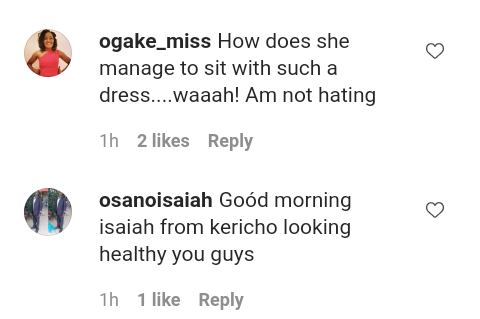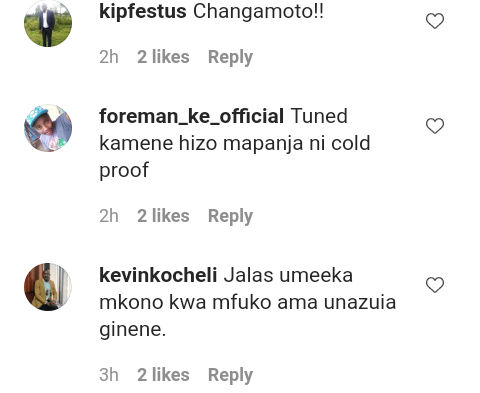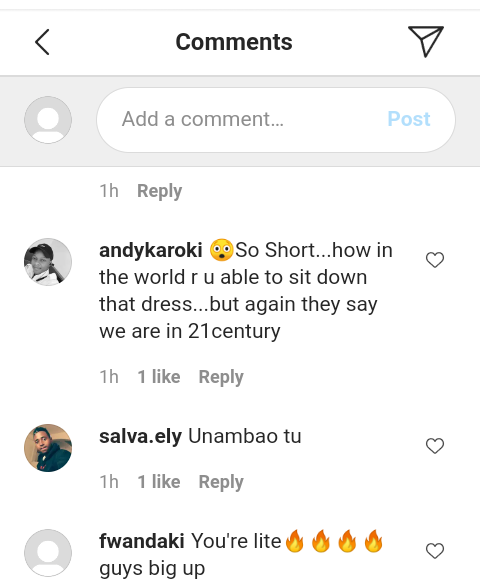 Share with us your thoughts about the matter.
Content created and supplied by: TimelyUpdates (via Opera News )