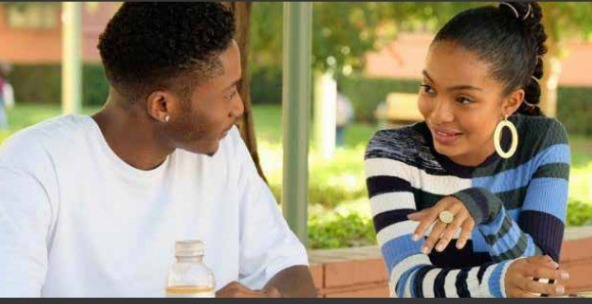 Flirting is fun, but taking it to the next level is even more fun. Are you in a back-and-forth friendship or relationship with someone and you're looking to really tip him over the edge? Regardless of what your situation is, there are so many different ways to get a guy interested in you. Check out the following suggestions to learn a few small ways to make a guy really interested in you. 
Use his name.
It may sound simple and obvious, but people really respond well to hearing their own names. There's a certain intimacy to using someone's name to get their attention or stress a point. So instead of calling him boo or babe, look him in the eye and use his actual name. You'll be surprised at how effective it is.
Be direct.
Be direct with him. Don't beat around the bush. Don't give him hints that you are interested in him. Want him to get interested in you? Tell him. Whether you two are new to each other or have been friends for years and years, a little directness goes a very long way.
Really have a conversation.
It may sound cheesy, but having a real conversation can be really effective in getting a guy interested in you. When is the last time you had any meaningful conversation with any man? We all love deep real conversation send those texts.Regardless of your current relationship, sending a saucy text message is a very quick and effortless way to get a man interested. Simply stating what you liked about the last time you were together, or what you're looking forward to the next time together, or what you feel like doing—all of those will immediately make him want you.
Touch him. 
Again, it may seem obvious, but intentional touch is really important. Intentional touch lets him know you're thinking about him, and it is a subtle suggestion to where your mind is.
Show interest in the things he likes. 
This is where you have to do some research on things that he likes. If he sees that you like some of the things that he likes, he will gradually warm up to you. Showing interest in his interests will make you seem cool.
Be flirty.
Flirtation is always welcome. Be flirty with the guy. We love it when a girl flirts with us. Flirt oftenly and obviously.
Content created and supplied by: Chistina0 (via Opera News )