Many Kenyans on the internet are usually following celebrities' private life closely and eagerly waiting to get a glimpse of their private lives especially the man or woman in their lives. Many celebrities are however a little bit careful not to let any tiny detail of their private life get known to the public, probably because of fear of public scrutiny.
Since Betty Kyallo parted ways with Dennis Okari around 5 years ago, netizens have really been on her case, endlessly zooming her photos with the aim of getting details about the man who replaced Dennis Okari. Sometime back, they zoomed into Betty's car and found a pair of men's shoes, a clear sign that Betty might be having a new man in her life.
Yesterday, Betty posted a photo besides her car on a vacation in Limuru. As usual, netizens were curious to know who had taken Betty out and taken the photos. They quickly zoomed the photos and came up with conclusions that it was a man taking the photos.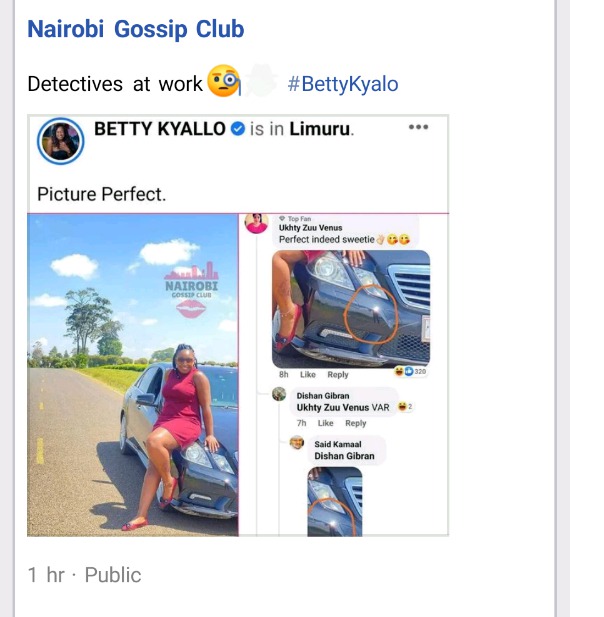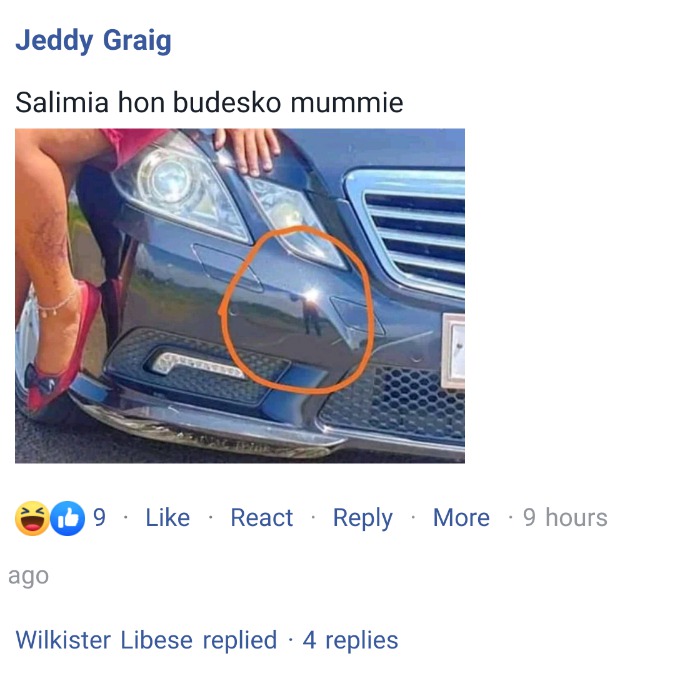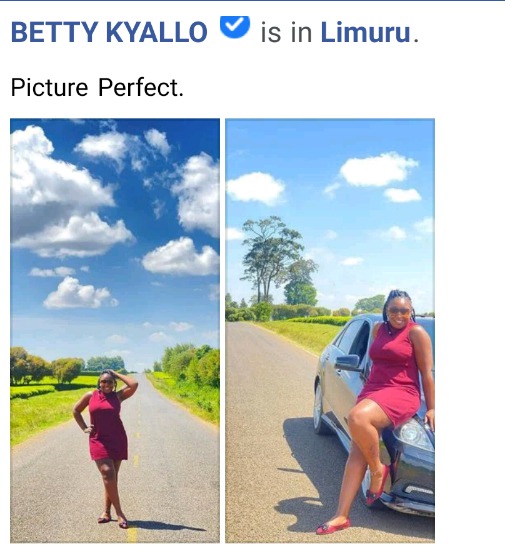 However, before Betty breaks silence about her relationship status, we can not conclude anything yet.
Content created and supplied by: AbbyNews (via Opera News )