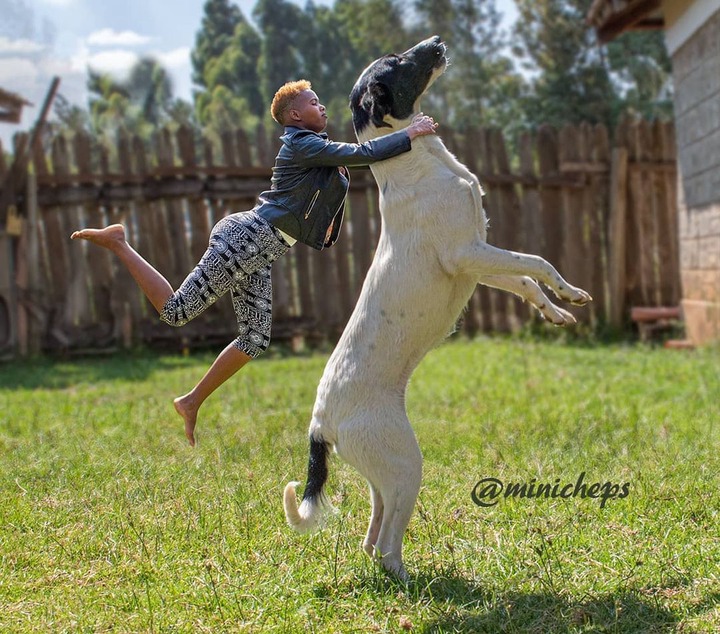 Minicheps. [Amm Images | Courtesy]
Visual content creator Catherine Jepkemboi who is fondly known as Minicheps always has a surprise for her social media fans with her creativity.
Minicheps surprised many and became an internet sensation after her unique style of content delivery went viral garnering her a huge social media following.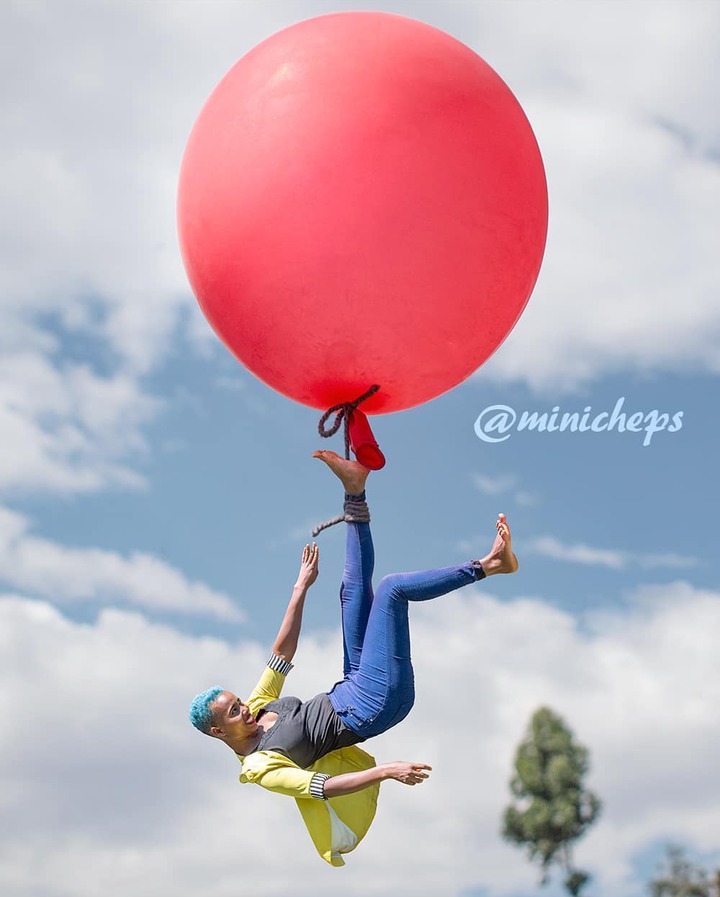 A few hours ago, she delivered what a fan had asked her to do and as usual, she outperformed.
''Shine brighter coz you watt more✨. ( "Hello cheps do something about bulb or sun" challenge accepted 😎 @samvitsalim -IG ).'' Minicheps posted on her official Instagram account.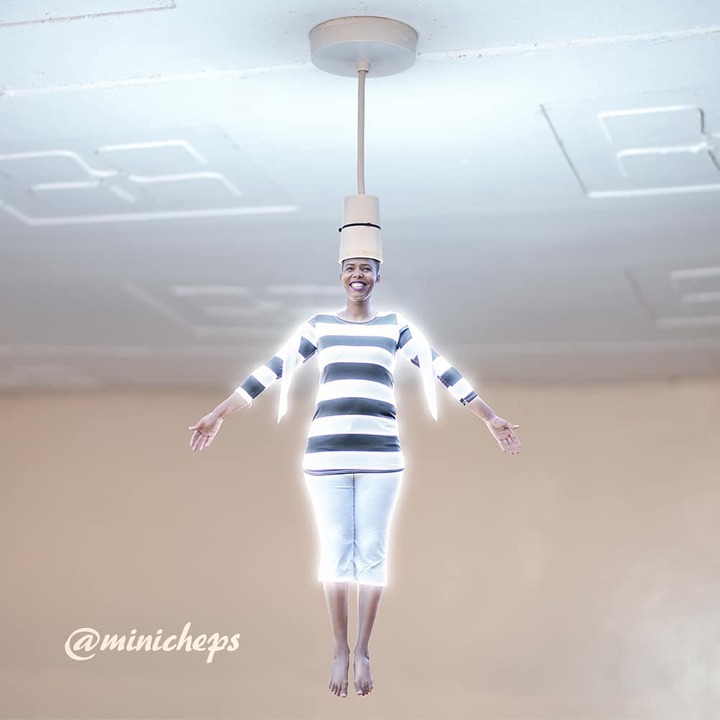 Fans in the comment section did not fail to shower her with praises as their hearts were melted by the edits done by Minicheps as she hanged from the ceiling board as a bulb.
Here are some of the assorted commentaries and opinions as posted by fans online.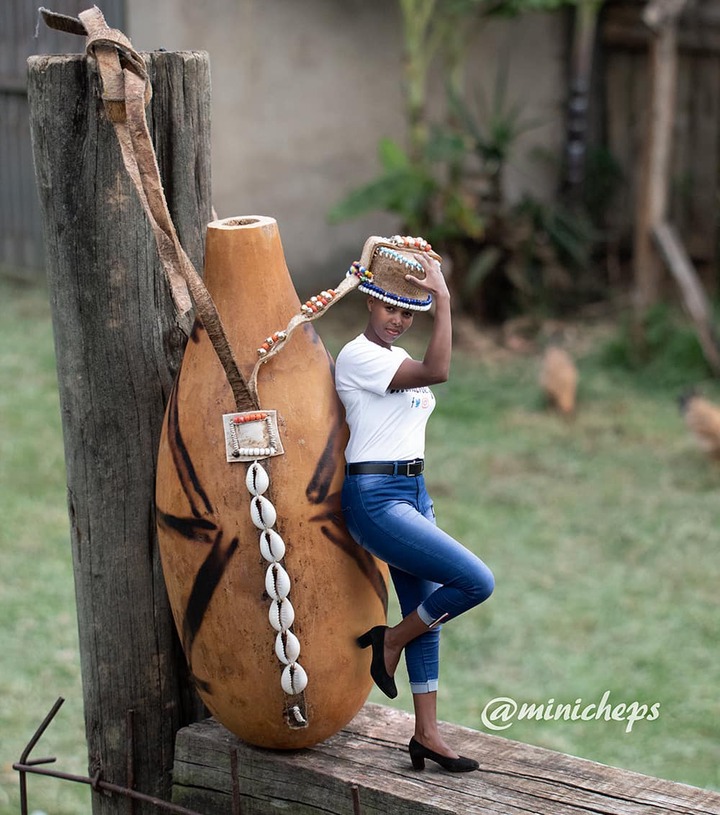 Kip Chorwa, ''Kenya alafu bado vijana watasema hawana kazi.. this is creativity that can easily pay a lot of money with time.''
Juma Okelo, ''You should start a Youtube channel then be posting the tutorials on how to handles such equipment and produce great quality content.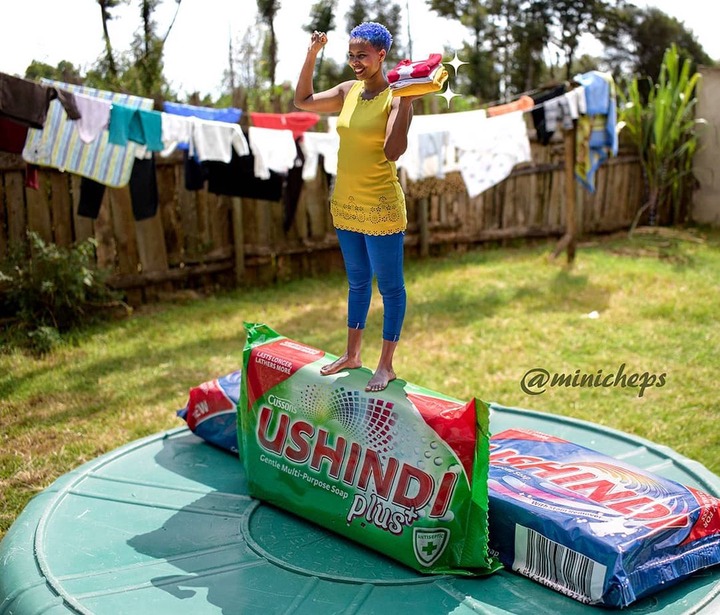 Winnie Hyraba, ''What u do is simply amazing Nd different.. keep it up 👏.''
Wanjiru Kawira, ''Now this is the kind of talent that the nation should appreciate, our children could even learn this comfortably... sio hizo vitu zingine za ukora.''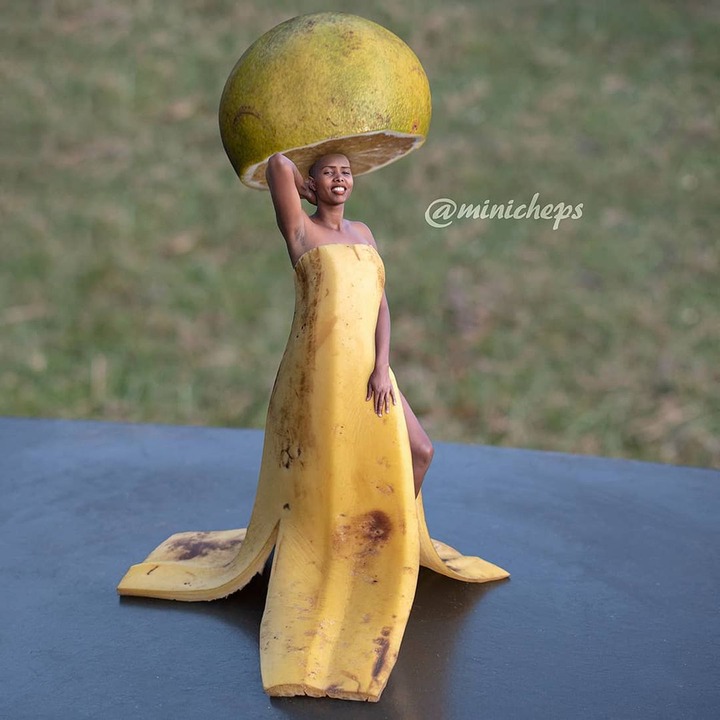 Nko Siminator, ''How are you doing these pictures 😢 they nice.''
Irungu Janet, ''Yess.. please teach us how to make such great photos... please don't be secretive about it. 😍😍.''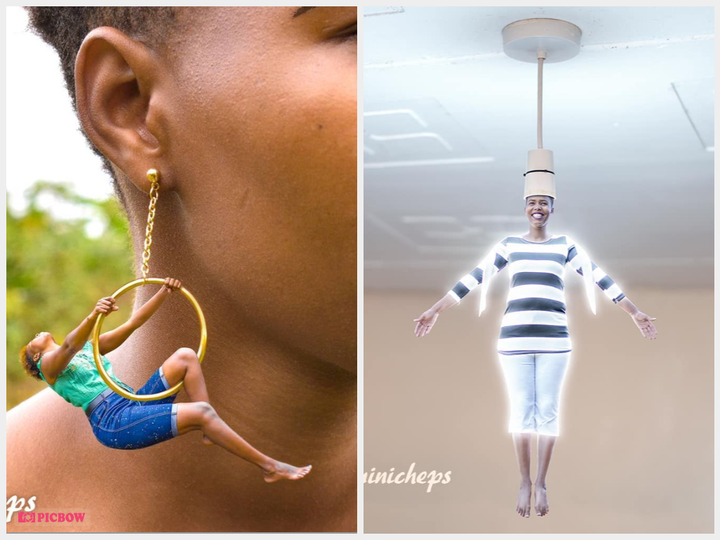 Joshua Siski, ''I have always been your fan since when you first started posting... I am falling in love with this high level of creativity.''
Kindly leave a comment below for Minicheps, Thank you.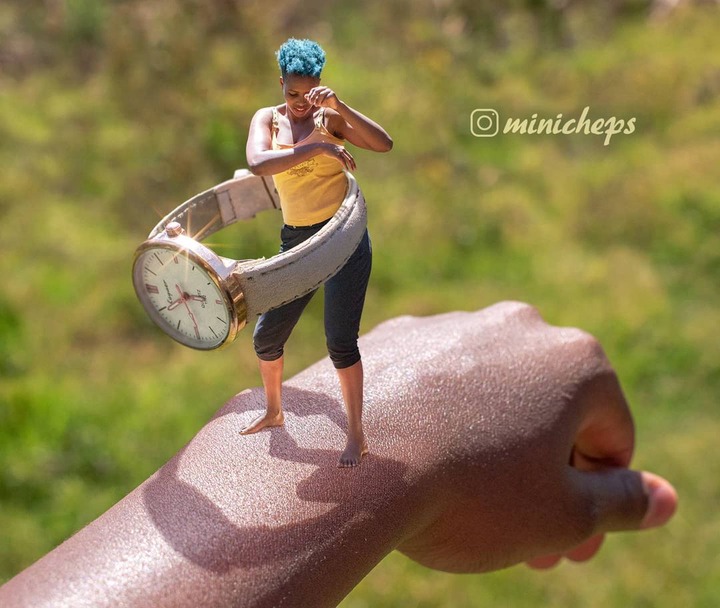 Content created and supplied by: KiprutoCollins (via Opera News )