We all know Maggie from the famous popular TV drama series Maria. She is one actress that is doing really well in her field of work and her prowess is just unmatched. From the recent episode of Maria, Maggie had been sent to poison Maria's and Pupa's food with orders from Mr William.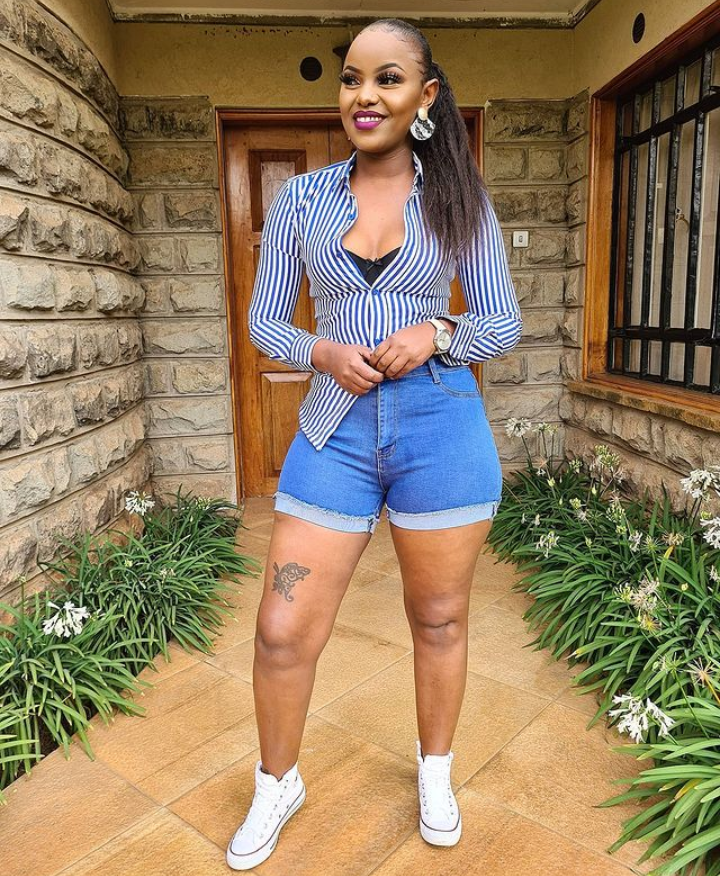 She succeeded to reach the ghetto and came up with a fake story of asking Maria and Silas if they happen to know the whereabouts of her mother Salome. However,Maria realises that Maggie is faking the whole thing up and decides to throw her out of her compound. In the process of dragging her out of the compound,a small bottle drops and it contains the poison that was to end Pupa's and Maria's life. It is at this juncture that Maria chased her out of her house.
Apart from her acting skills, Maggie is a fashionista who loves dressing up to the occasion and standing out. Her sense of fashion is simple and unique which any you g lady out there may afford. She usually rocks those beautiful body fitting dresses where she market's them for a clothing line that she gets her clothes from.
Today we'll have a look at the beautiful jeans trouser that the young actress rocks when she's out to have fun.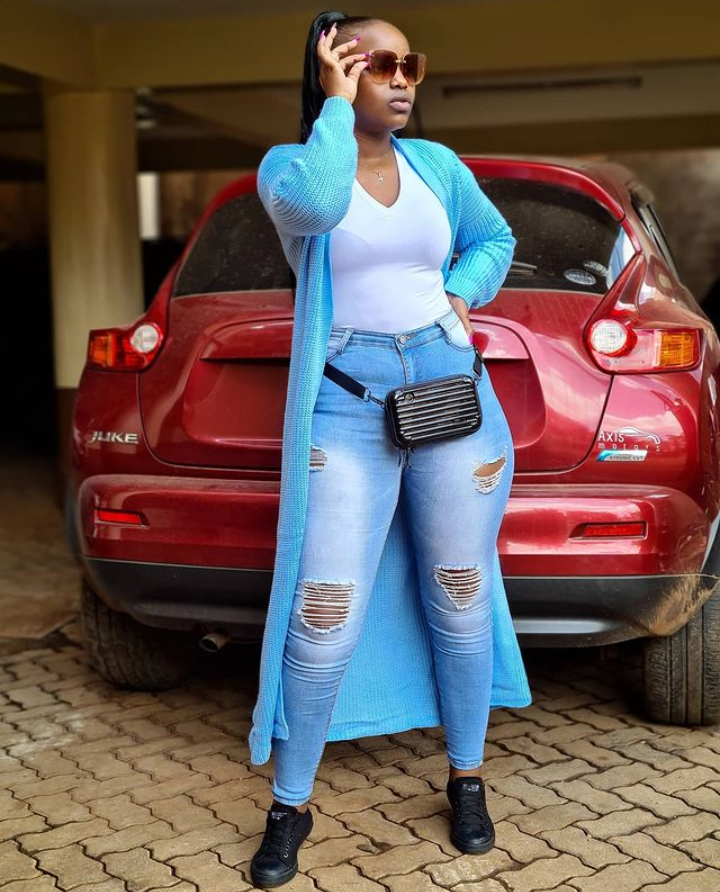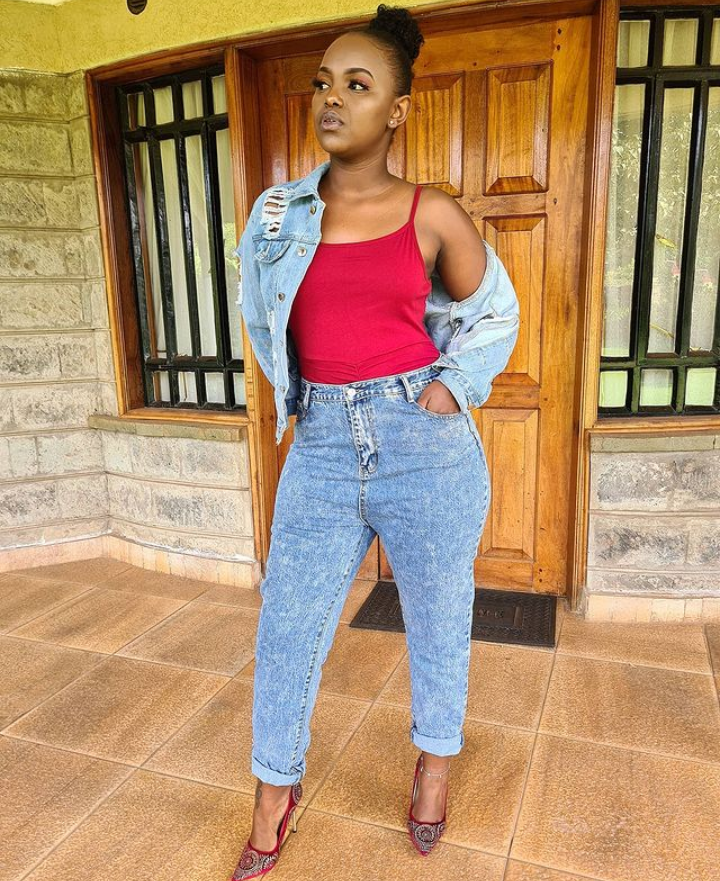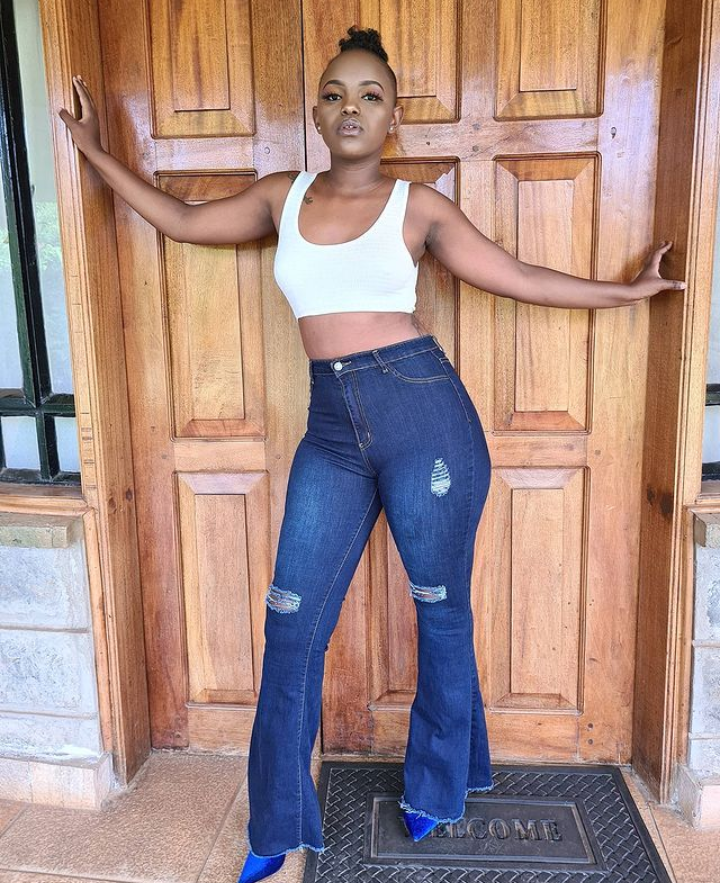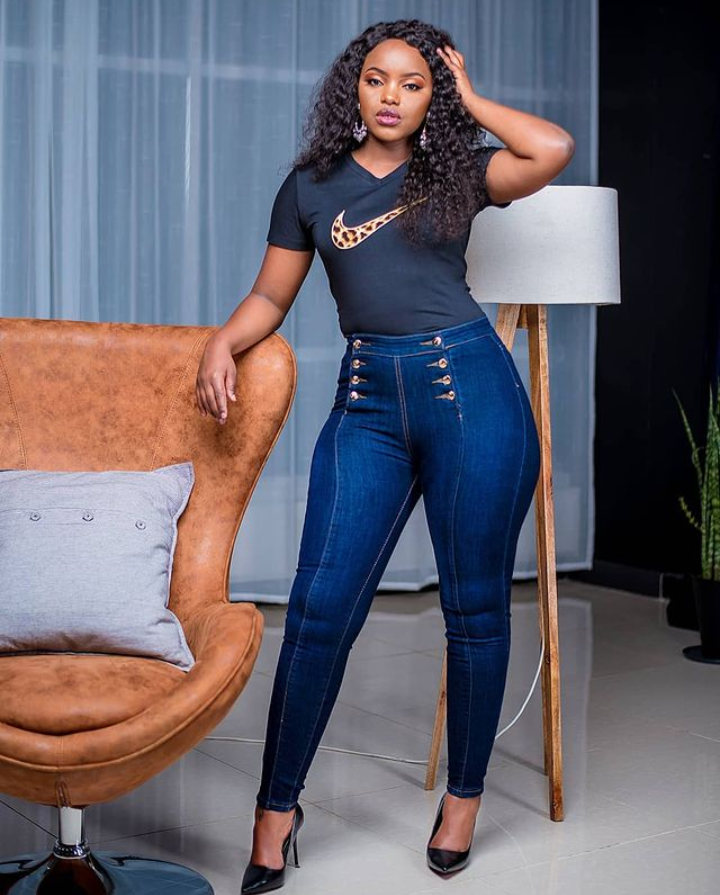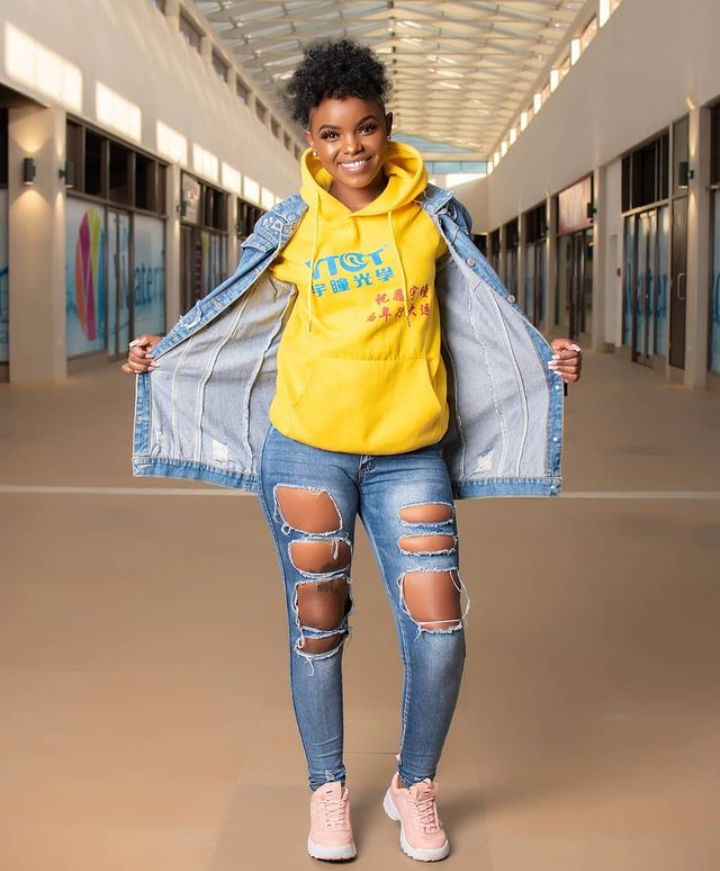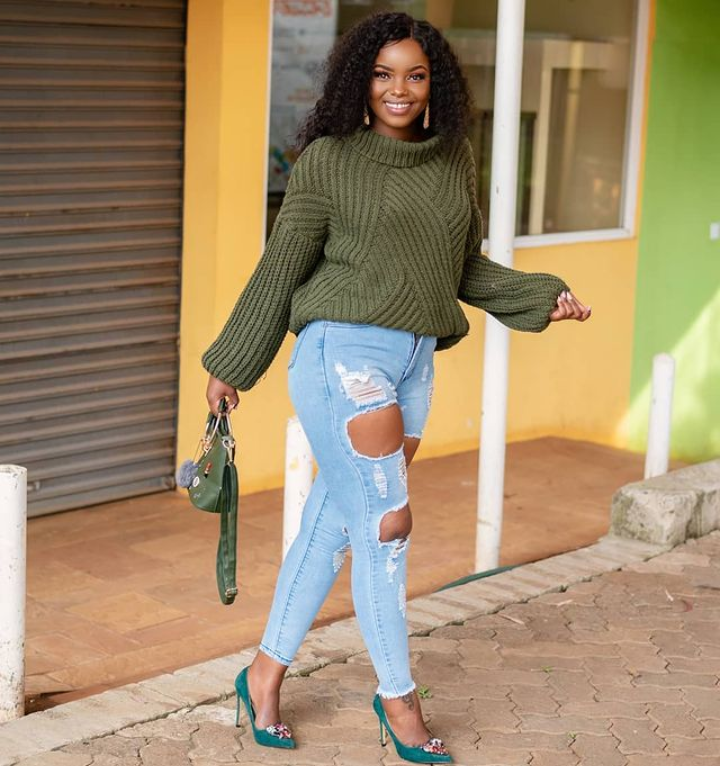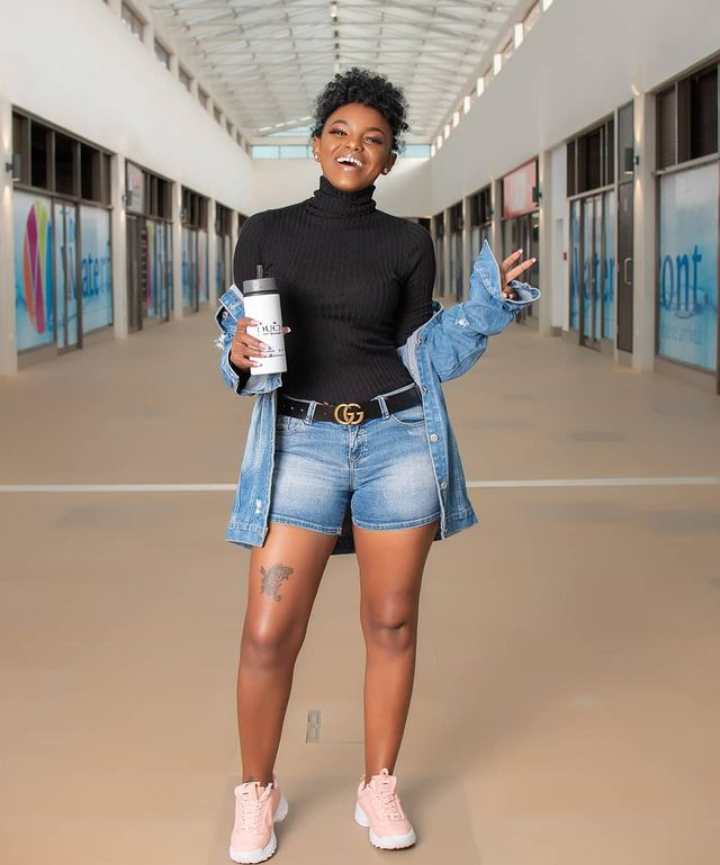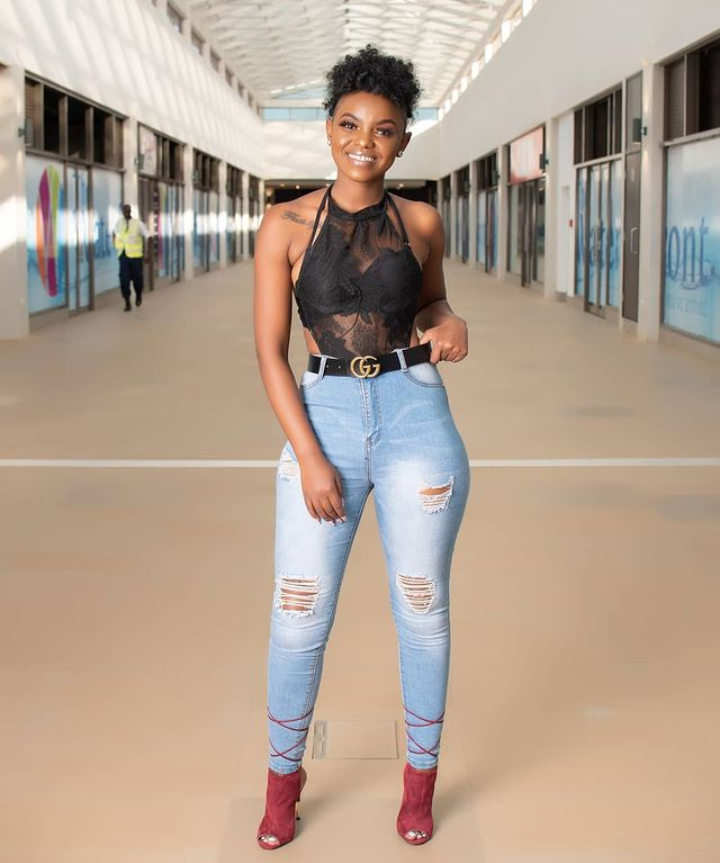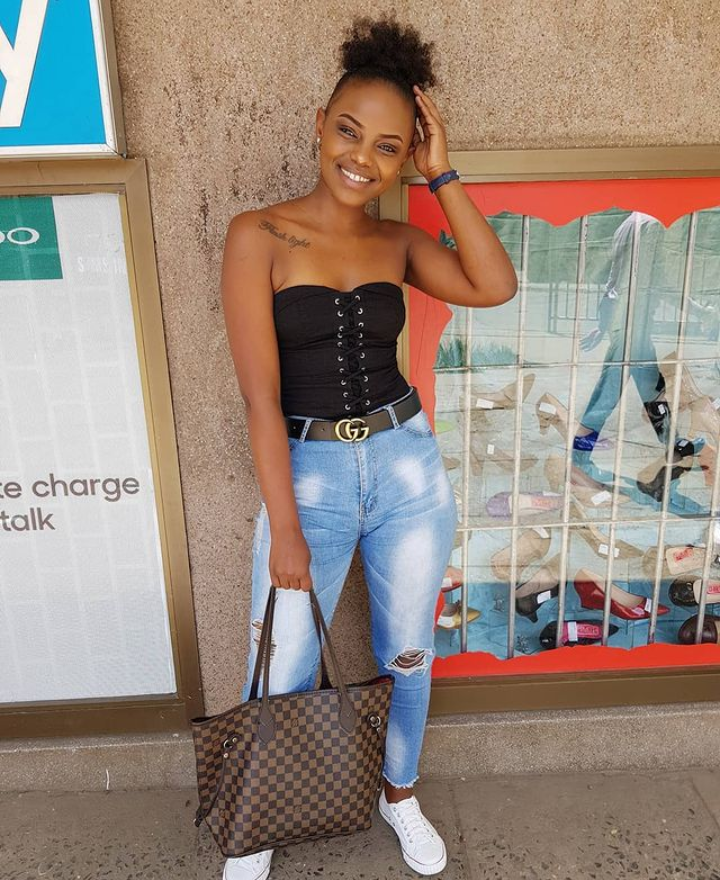 Don't you agree with Maggie's cloth game?please leave a comment below like and share this article with friends and follow me for more.
Content created and supplied by: dela_rosa (via Opera News )