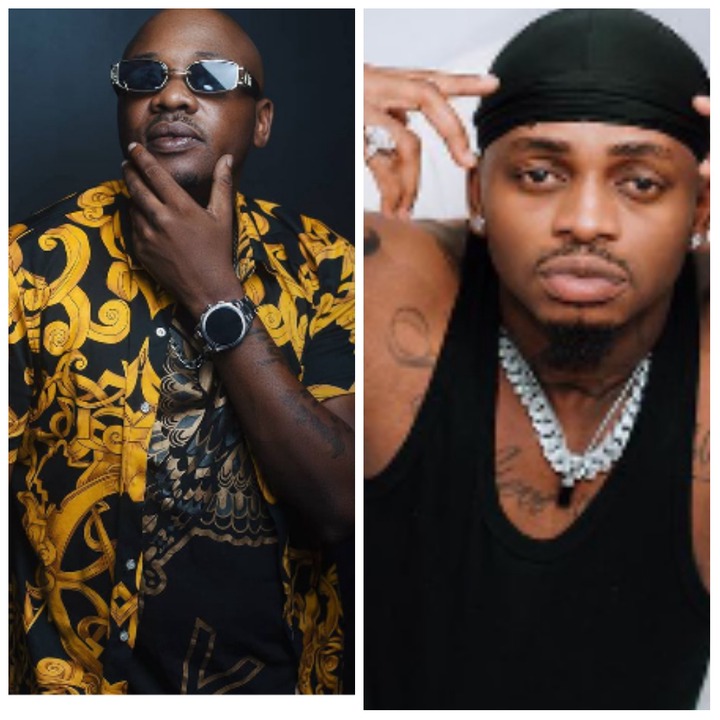 Q Chief and Diamond Platnumz [Photo |Courtesy]
Tanzanian musician and Wasafi WCB boss Diamond Platinumzis in trouble after his Tumewasha show ended.
Diamond alongside other musicians performed at the show and it went perfectly well until Tanzanian legendary singer Q Chief has accused Diamond and Wasafi management of not inviting him even though his name was in the poster.
The angry musician took to his Instagram account to explain to his fans why he is very disappointed and mad at Wasafi.
He said despite his name appearing on the poster he did not get any invitation to attend the festival and his fans got concerned.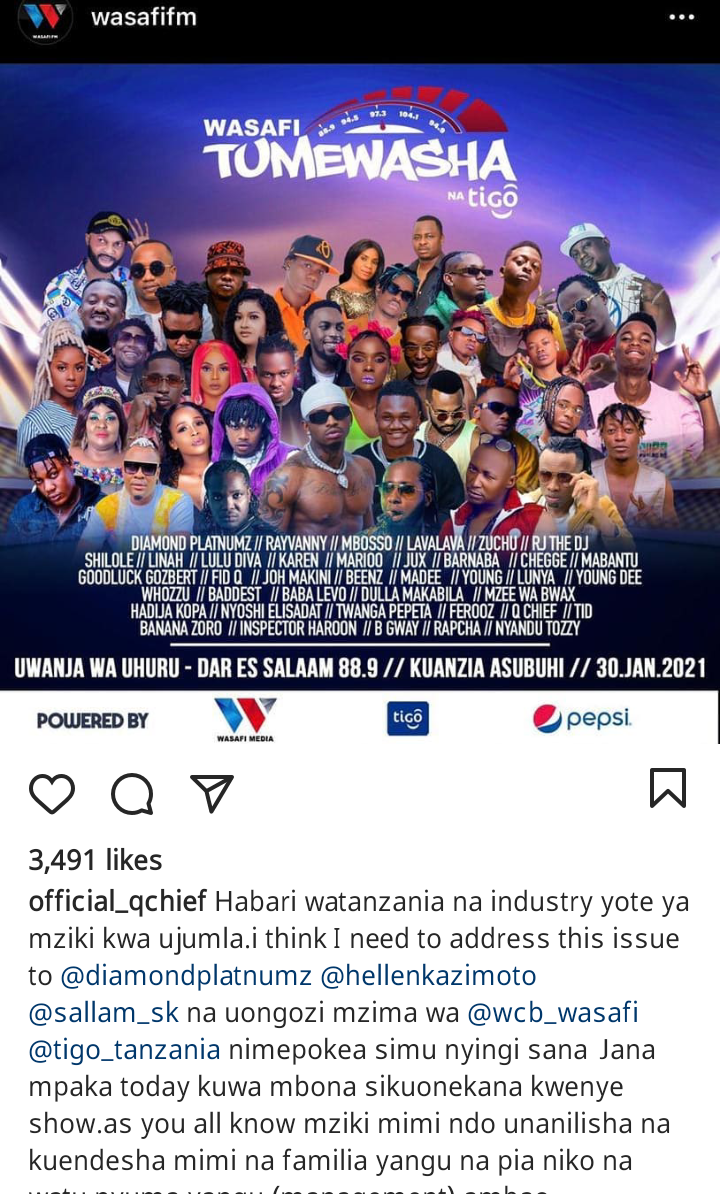 "Habari watanzania na industry yote yamuziki kwa jumla. I think I need to address this issue to Diamond Platinumz, Hellen Kazimoto, Salaam Sk na uongozi mzima wa WCB," he wrote.
He went ahead to explain how he has been receiving calls from his fans who are asking why he did not attend the show yet his name was in the poster.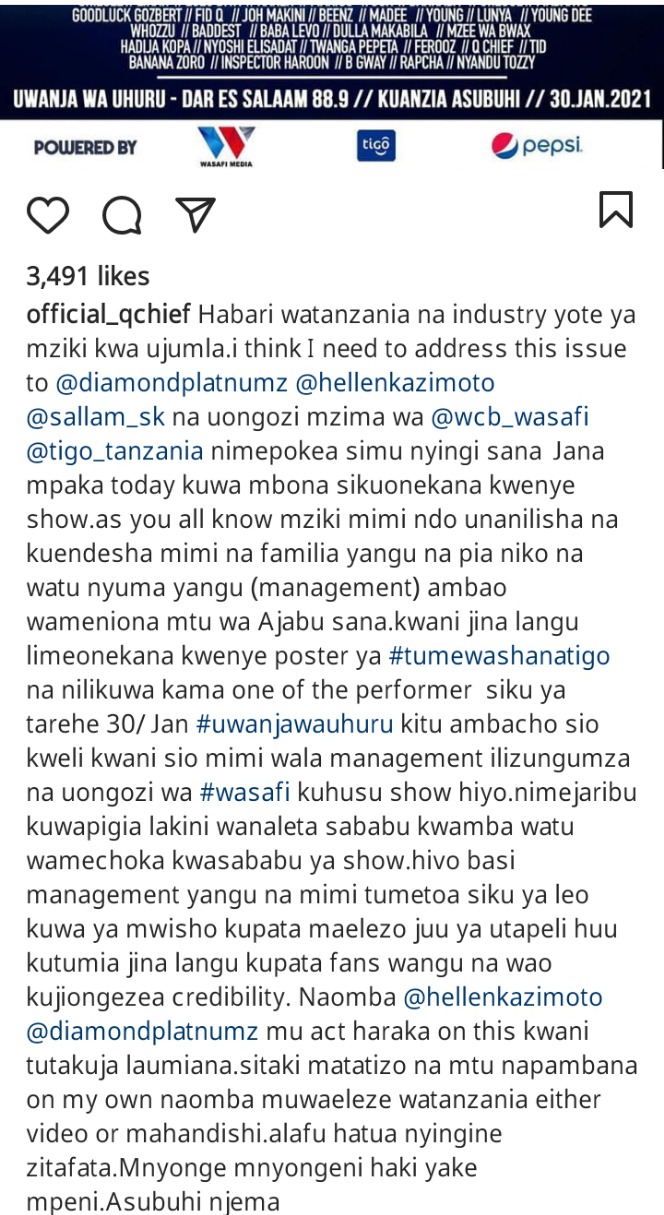 " Nimepokea simu nyingi sana jana mpaka today mbona sikuonekana kwenye show. As you all know mziki mimi ndio inanilisha na kuendesha mimi na familia yangu na pia niko na watu nyuma yangu," he went ahead.
He said people who are looking up to him wondered why he did not show up on 30th Jan to perform.
He went ahead and explained that neither him nor his management was contacted for the show.
He tried contacting WCB but they said they are tired of past stories.
"Hivo basi management yangu na mimi tumetoa siku ya leo kuwa ya mwisho kupata maelezo juu ya utapeli huu kutumia jina langu kupata fans wangu na wao kupata credibility.
He further stated that he will take actions against them if they will not explain what went wrong as soon as possible.
Content created and supplied by: Mercystudio (via Opera News )