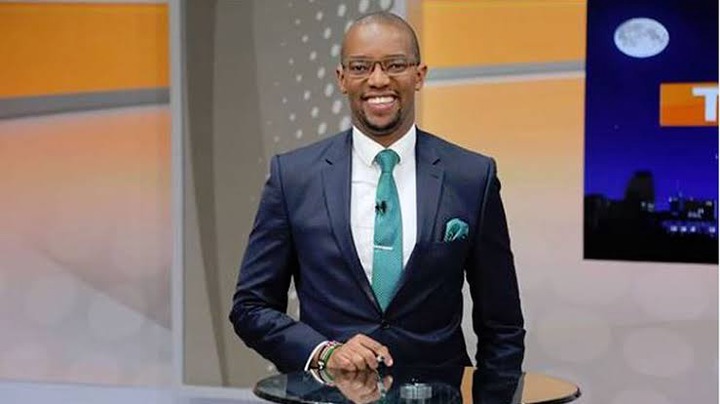 Waihiga Mwaura.
Today being a Tuesday, many people who watch Citizen TV expect another big show by their one and only anchor Waihiga Mwaura. The Citizen TV presenter has been inviting prominent leaders in the studio and taking them through intensified sessions that have been leaving some of them very much exploited.
Today, Kenyans are set to know more about the BBI document as Waihiga Mwaura has planned it to be the centre of focus as he invited two prominent people on both the YES camp and the NO camp.
Through it's official twitter account, Citizen TV confirmed the news by stating that they will be hosting Daisy Amdany who is allied to 'Linda Katiba' which is running the NO campaigns and Professor Ben Sihanya who is part of the BBI committee of experts.
"The 'Linda Katiba' lobby has formally launched the 'No Campaign' against constitutional amendments proposed by BBI. Is this the beginning of a debate over substance rather than politics?
Prof. Ben Sihanya & Daisy Amdany take the floor on #NewsNight w/ @WaihigaMwaura
at 9pm." Tweeted Citizen TV.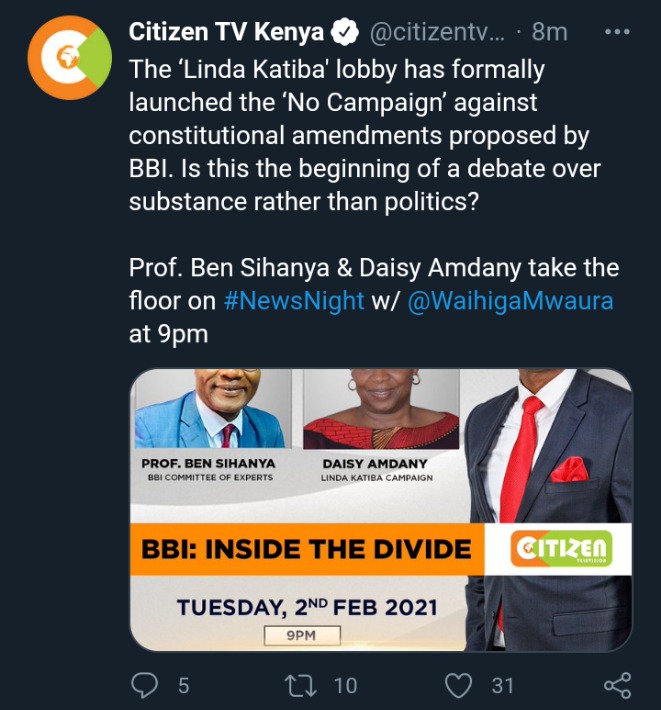 Content created and supplied by: bashkabasata (via Opera News )