A letter of apology dated 28/1/2021 has taken the internet by a storm due to it's grammatical ' know how'. English seemed to be more difficult than we thought it was. Netizens felt that John the writer of the letter had indeed tried as many find it challenging to express themselves in English.
According to the letter, John was apologizing to her dear friend Joy for not attending her father's burial. He went ahead to explain to Joy that he did not have money to attend the burial and that's why she didn't see him during her father's send off. " Dear Joy, I want to apology to you for not go your father die. I was not empty so it was very poverty for me to went," John wrote.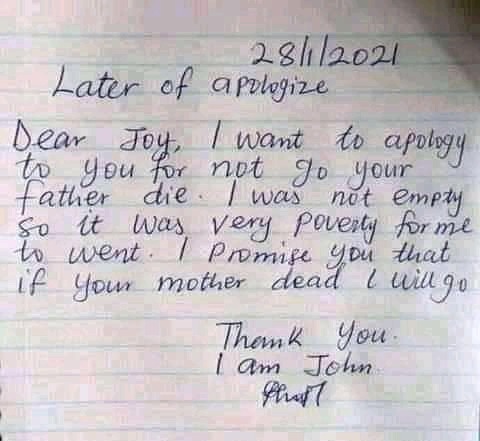 As if that wasn't enough, what John intended to be a promise to be there for her in times of need turned out to be a tragedy in waiting as John promised Joy that next time he will avail himself if her mother died. " I promised you that if your mother dead I will go," John assured Joy.
Netizens has reacted to the letter mourning the English language while others questioning John for killing Joy's mother. To others it was simply hilarious! John's handwriting was quite remarkable though.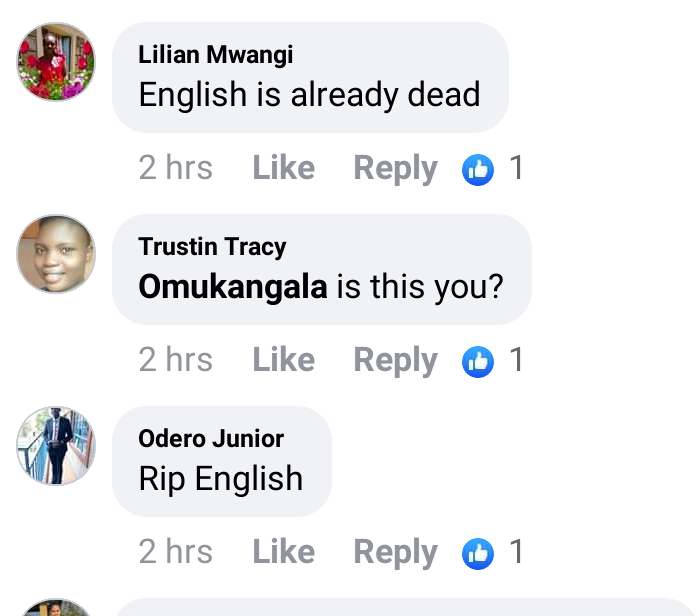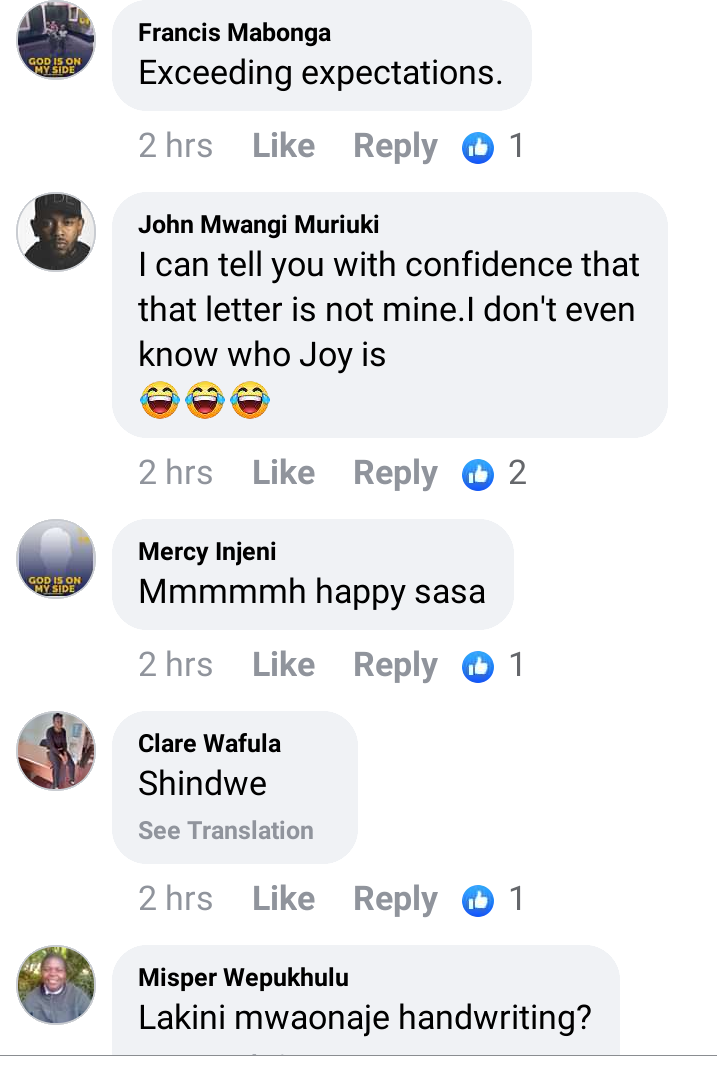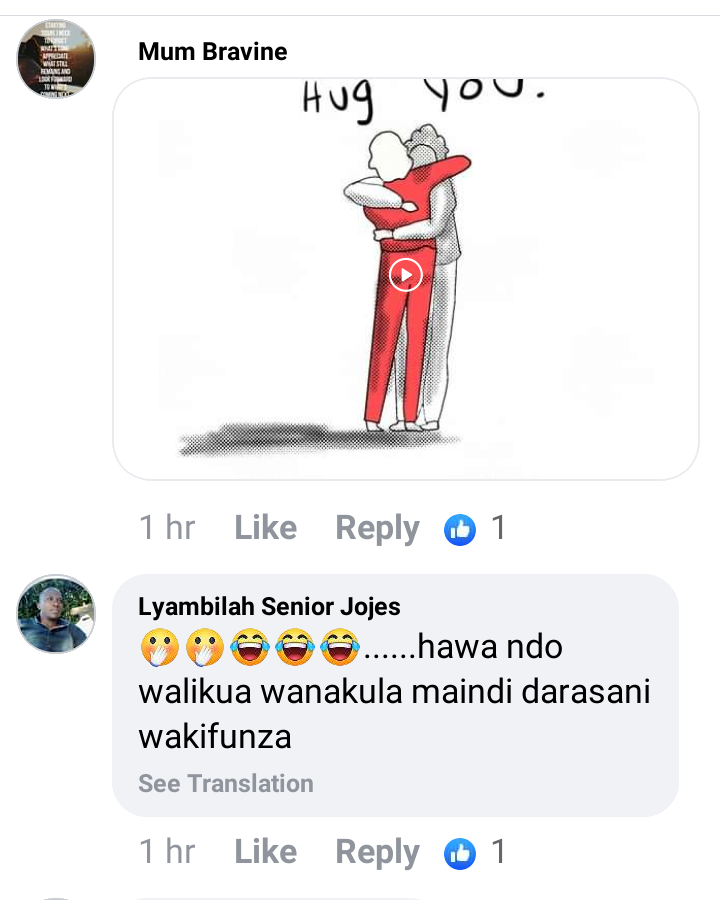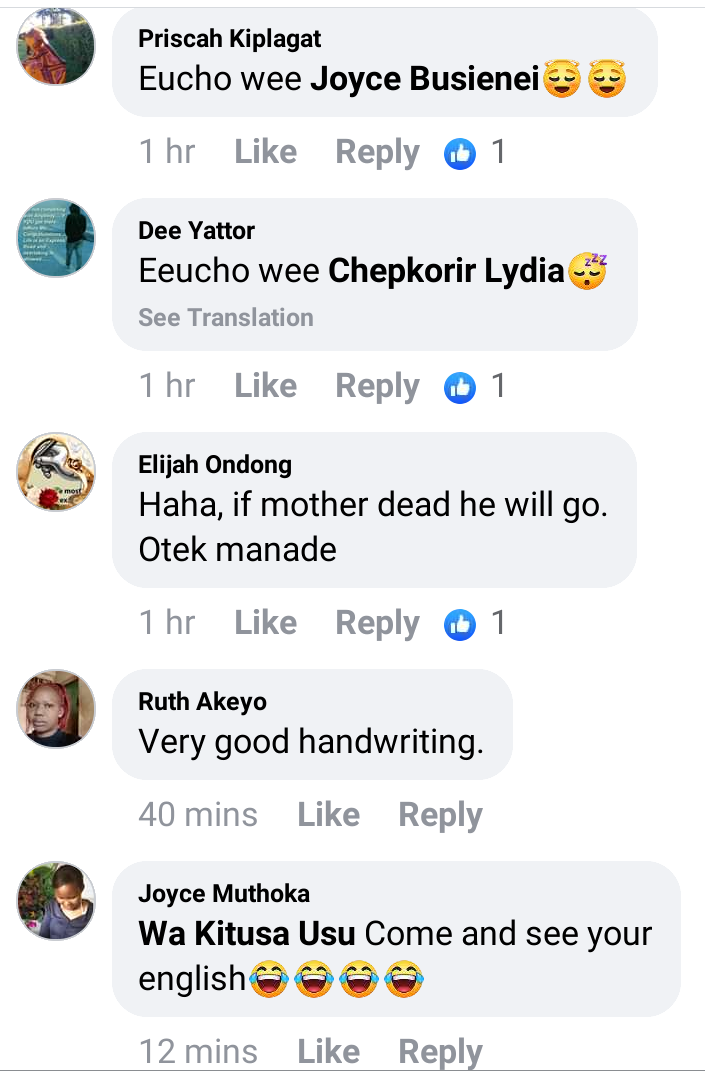 Content created and supplied by: LeahNjeri1 (via Opera News )