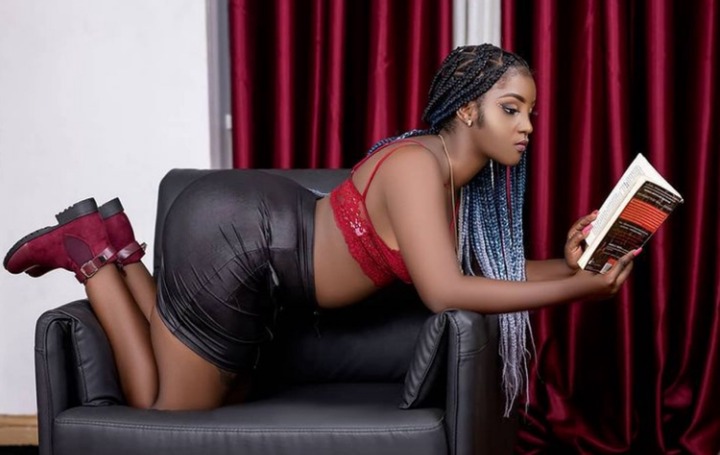 Shakilla doesn't seem to learn. She is greedy and thirsty for fame and will do absolutely anything just to climb up the ladder.
The 19 years old teenager first came to light after creating a commotion and lying about getting intimate with celebrities. She mentioned names of prominent people in the society which saw her almost get sued. She had to apologize to the likes of Khaligraph and Wanyama the footballer for them to let things go.
So today, she was invited for an interview at radio Jambo by Massawe Japani. While there, she confessed alot of things about her life and relationships that angered netizens.
To start with, she said that she was a lesbian while in high school but not anymore. When asked about her relationship with her dad, she said that they don't see eye to eye and that she is comfortable that way. However, that was not all she added that she doesn't regret not being in good terms with him and that even if he passed on, she wouldn't wish he was still alive and in good terms with him.
Click below to watch the whole interview.
https://www.instagram.com/tv/CK3tqNXn1DL/?igshid=e7x5qtyx81t
video courtesy radio jambo and mpasho
below are some reactions from the interview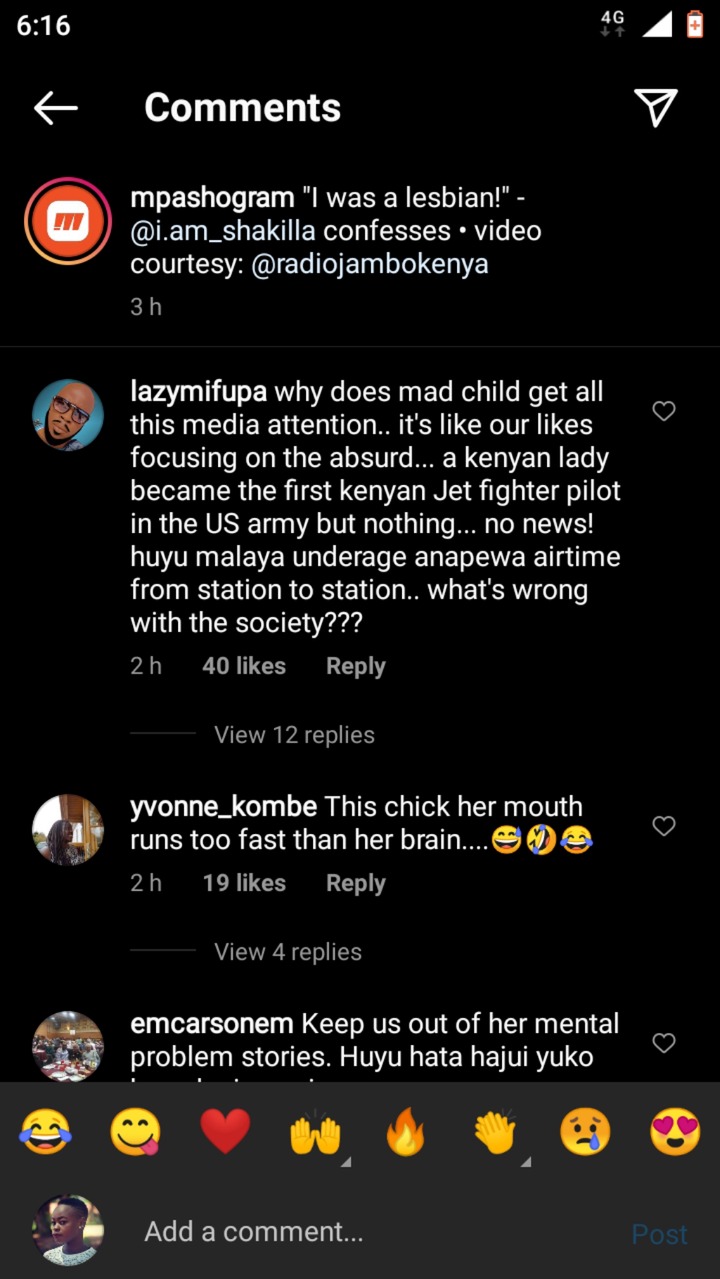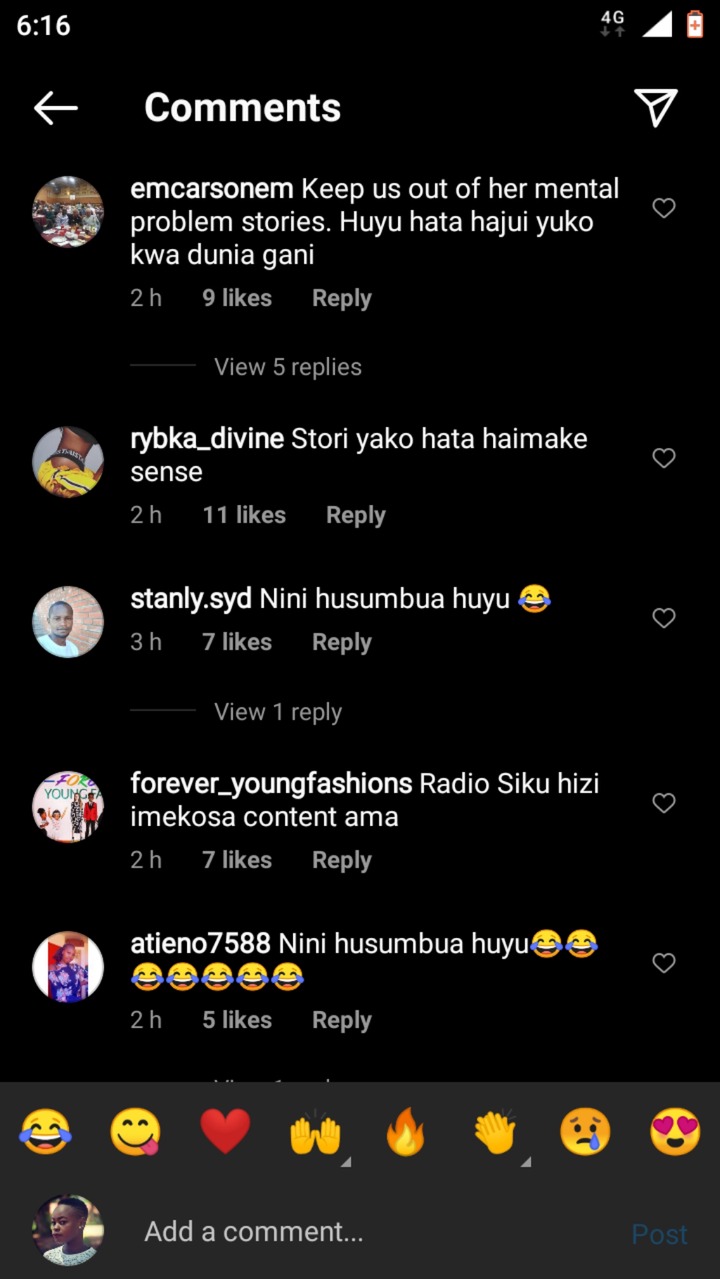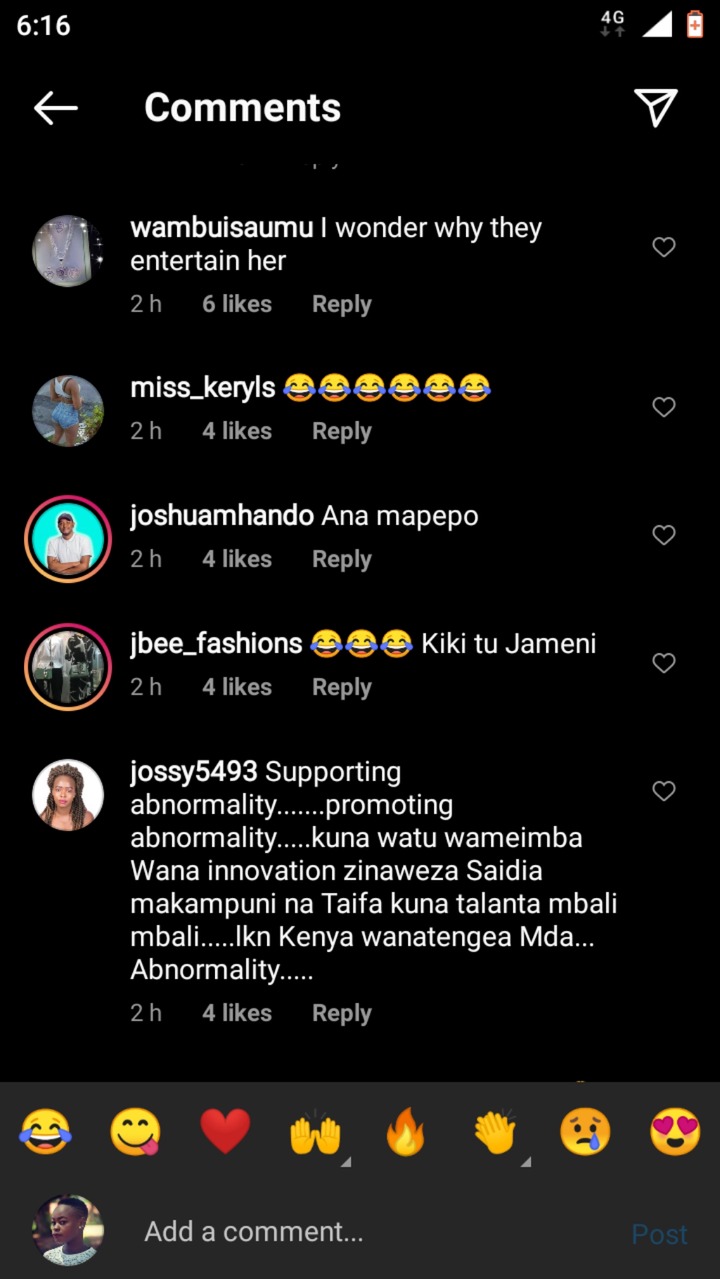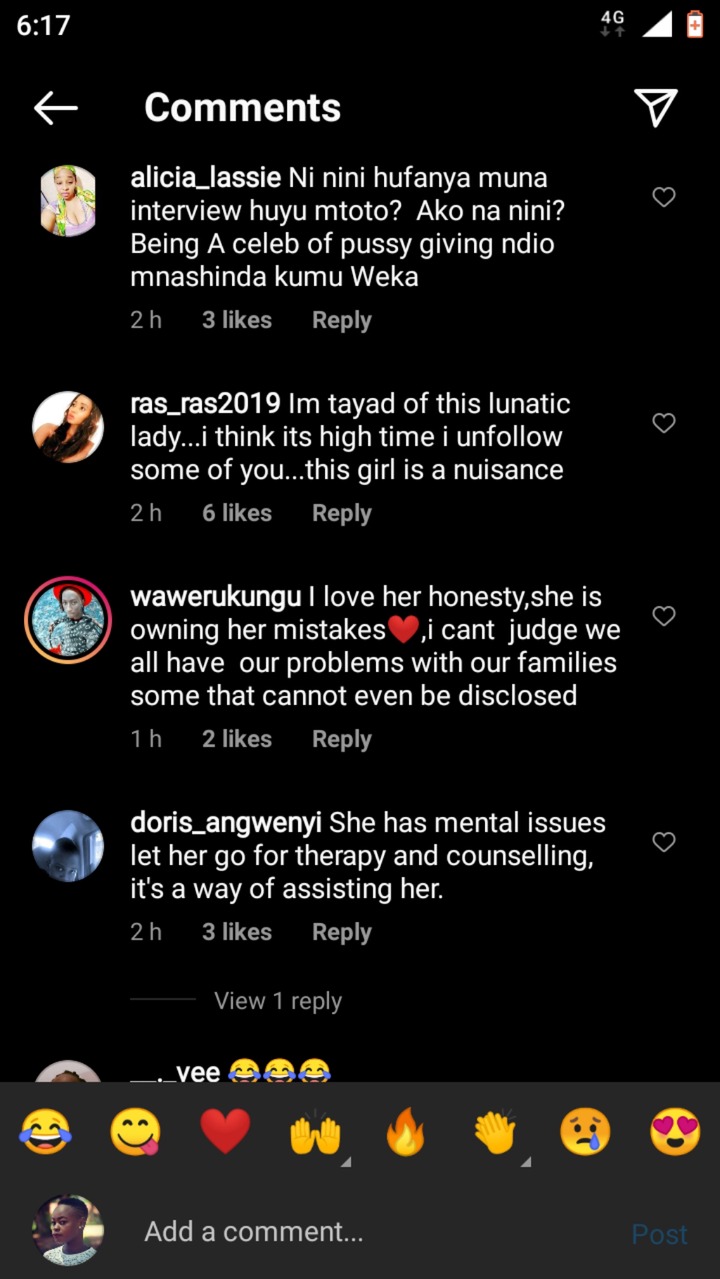 Content created and supplied by: Lilianaoko03 (via Opera News )