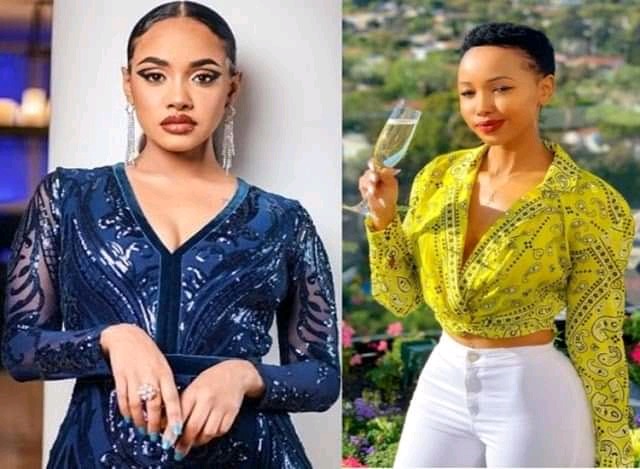 Sometimes celebrities do not wish the best for each other with the hate and jealous of the other's achievement has usually received criticism from those who are trailing behind them.
This is the current situation between Kenya's two beautiful celebrities socialite Huddah Monroe and musician Tanasha Donna.
Huddah Monroe has always been known for her taste of high class things and high end tours to Dubai where she flaunts and shows off her wealth.
In the other hand Tanasha Donna has always been a humble personality who shares her ideas decently and does not like showing off her wealth status.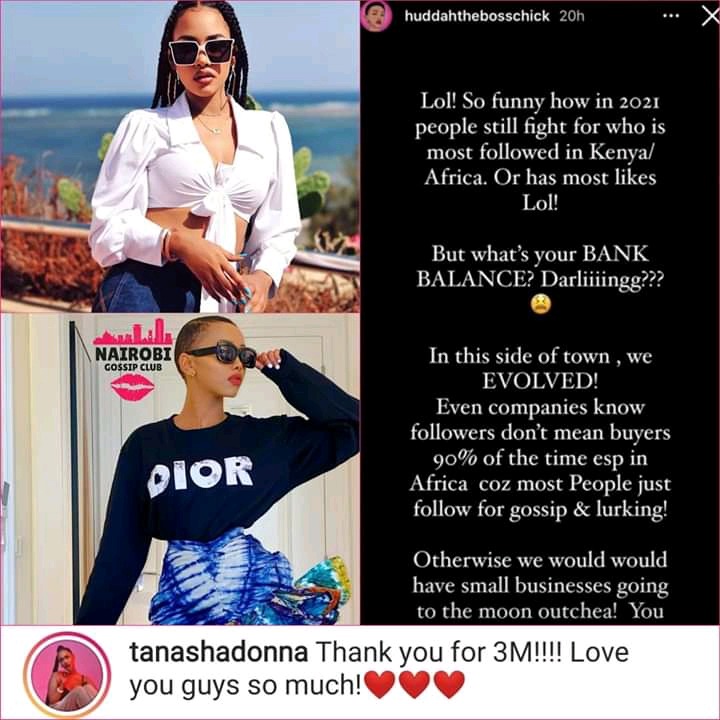 Today, Tanasha Donna made a major achievement with her social media account as she hit 3 million followers on her Instagram account.
She shared her status with her fans, but socialite Huddah Monroe had to throw some jealous shades on her 3 million followers achievement.
Huddah Monroe wrote on her timeline that: "So funny how in 2021 people still fight for who is the most followed in Kenya/Africa. Or has the most likes. But what's your BANK BALANCE darling?"
The funny part is that Huddah Monroe is trailing behind Tanasha Donna with 2.1 million followers who has not shown any interest of replying back to her jealous shades. Should Huddah learn to appreciate other people's accomplishments?
Content created and supplied by: BlissMedia.co.ke (via Opera News )