The trio morning show hosts at Homeboyz radio Shaffie Weru, Dj Joe Mfalme (Joseph Munoru) and Neville Muasya were sacked over gross misconduct late last month.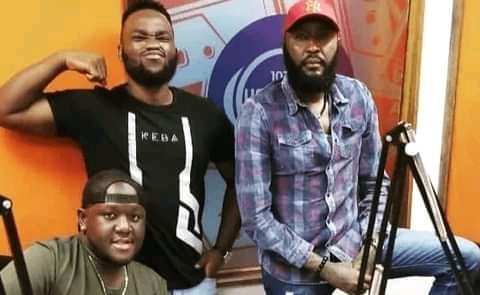 Their uttrances on the issue of a lady who threw down from a building to death led them to lose their job. The three were discusing on air. They said that, the lady was too available. The conversation was termed as gender-based violent and assualts by many listeners as well as stake holders.
East African Brewaries Limited (EABL) withdrew its advertisement from this station due to what these radio personalities said. The statements made led to social medias being awashed people condemning it.
Communication Authority of Kenya (CAK) had to intervine on the same. It also advised the Radio Africa Group to train its employees on how to handle matters concerning gender based violence, sexual assualts and other moral values.
Most of media companies mostly employ personel such as, comedians and djs who has not underwent any training. Most of these employees does not have proper knowledge on how to conduct themselves while having some discusions.
Shaffie Weru is now head to his new job but this time, not as a preseter. He has landed an opportunity as an online education programme website by the name Darasa.
Was it right to fire them? Should the Kenyan media companies start hiring trained personel?
Content created and supplied by: Peetah_charismatic (via Opera News )