Kenyans have taken to their different social media accounts to express their concerns and disappointments after an incident where it was revealed that a retired police officer had resulted into car washing to earn a living.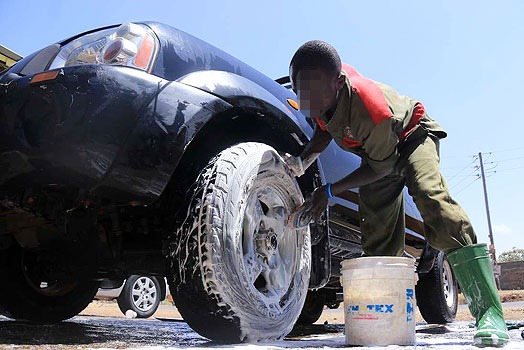 Photo:courtesy courtesy (image used for illustration courtesy of Google search engines)
According to the reports given by the Officer's facebook page, theyy revealed that a senior police officer who had retired recently had now resulted into washing other people's vehicles in order to put food on the table.
They went ahead and revealed that the officer who's name was kept hidden for security reasons was doing this because despite the fact that he had been on the police force for quite a while, he never invested in anything and now couldn't even go to the country side because he had nothing.
Due to this reason, they advised all of the active police officers who are currently active in the service to atleast make sure they invest in their future to avoid this kinds of embarrassing moments.
Kenyans Reactions
The incident has since sparked alot of mixed reactions from Kenyans who seemed to have been confused on whether or not the man was doing it for fun or because he didn't have money. With a section of Kenyans claiming that maybe he was doing it because he didn't want to stay idle, others went ahead and called upon the Kenyans who are working to make sure they invest in their future in order to live comfortably when they retire.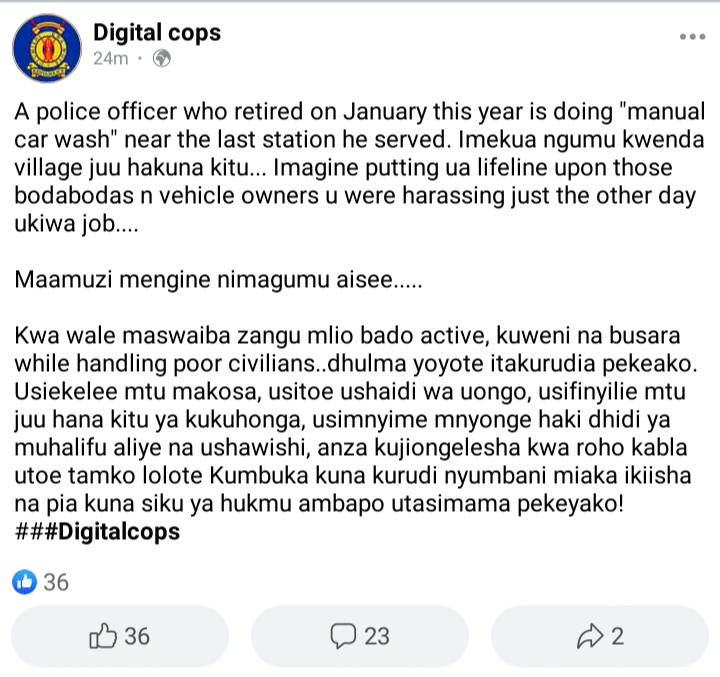 Content created and supplied by: Justincreates (via Opera News )