Both Maria and her friend a brother like friend, decides to pay both Victor and Sofia a visit to let them know that they will be coming for the illegal property they are living at.
Maria's late father is the rightful owner of almost all the properties boss William has been using to intimidate the less fortunate inthe community. He acquired the wealth ilegally after killing Maria and Pupa's fathers.
Upon arrival at the home of the now boss Victor, Sofia walks toard them with attitude and Maria warns her in advance. Sofia being a hard headed woman does the unthinkable. She slaps Maria on the face.
Silas do not take anything to chance he immediately angages Sofia with blows and slaps on why she would even lay her hands on Maria. He says Maria is here to see his fathers wealth.
Kindly leave us your opinion in the comment section below. Please do nit forget to hit the above follow button for more important updates like this and many other more.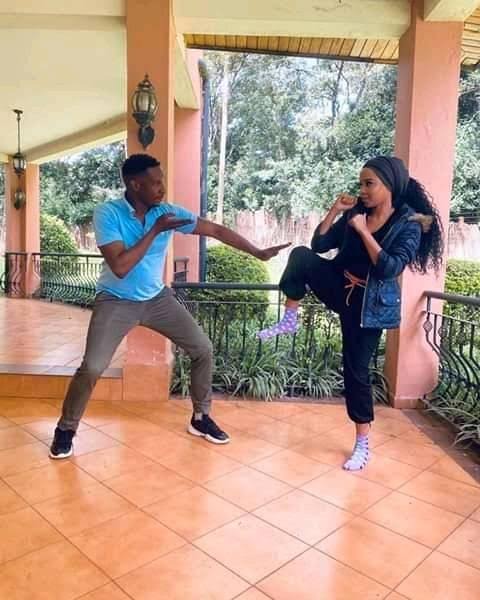 Content created and supplied by: Mtukufu (via Opera News )