Wanganangu Wa Njeri comes from Muchatha where he does his farming and other family duties.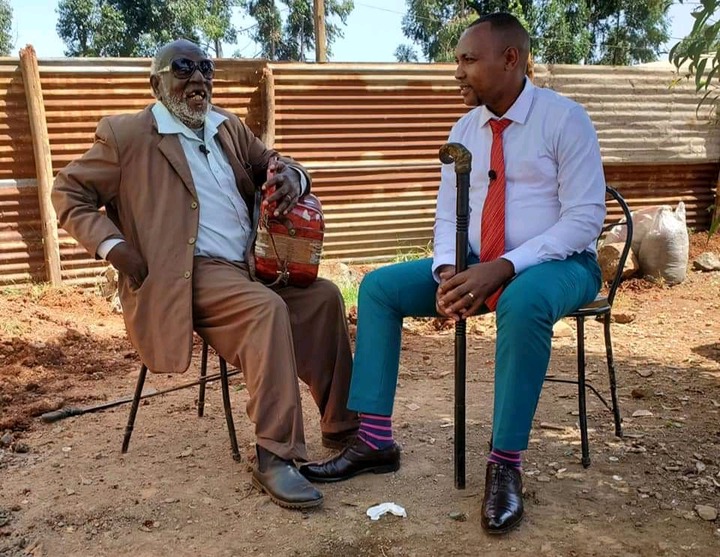 The 91-year-old man who is blind has given us massive hits which have been embraced by Mugithii lovers.
His most known song is Ngurumo-ini Ya Saba which was also remixed by legendary Kikuyu Mugithi King Salim Junior.
Popular Kikuyu radio host, Kiengei, visited Wanganangu Wa Njeri yesterday, sharing pictures of the great musician who still has his great voice and his artistic touch has never faded.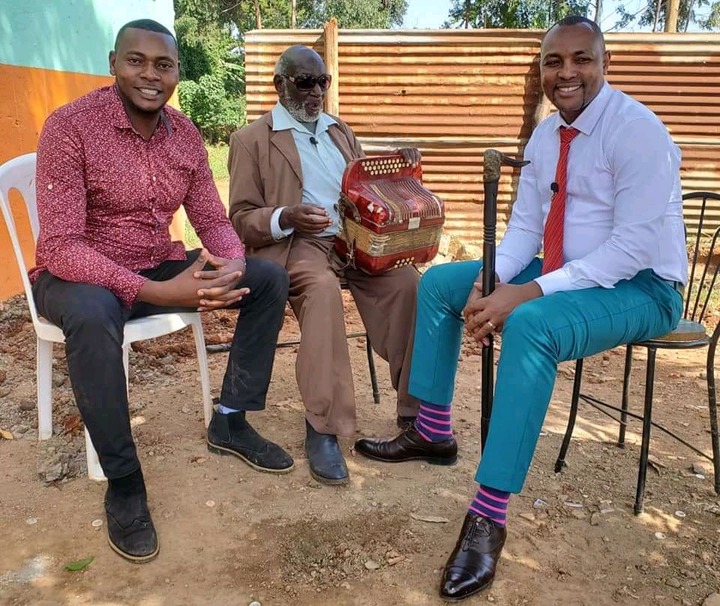 Wanganangu's fans were not left behind to comment on Kiengei's Facebook post with some saying that Wanganangu is one of a kind and should be celebrated while still alive.
Tabitha Wambui,"Celebrating our legends while alive is the best thing. Good job Pastor Ben."
Sarah Mungai," Pastor you did a great job visiting our hero, may you never lack, you have a golden spirit."
Zack Waweru," Good job Kiengei. This is the good religion, the way that looks after the poor, the orphan and the widows."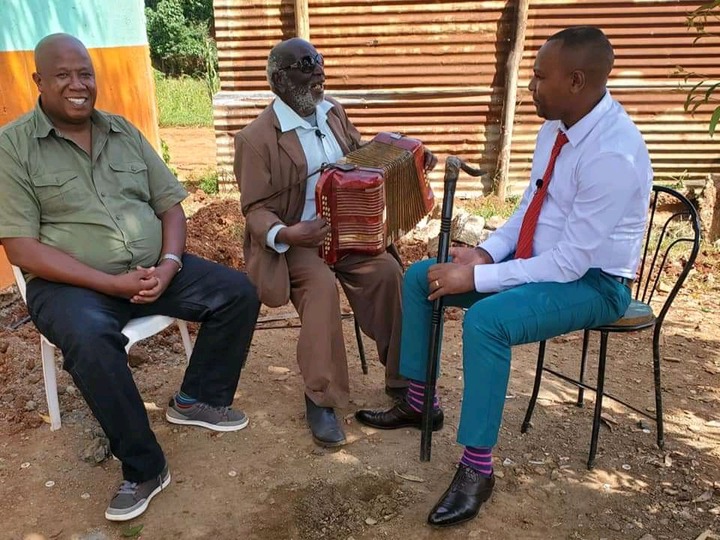 Konye Wa Wanjru," I love the way you remember this legends when they are still breathing."
Reachel Shiks," Wow, you really did something good. Be blessed all. "
Stephen Macharia," That's great to remember our Kenyan legends, I appreciate you for the good message in his songs. May God add many years to him."
Undoubtedly, Wanganangu is worth celebrating seeing that he shaped our childhood with his educative songs.
Content created and supplied by: Murang'a-Newspaper (via Opera News )