Starehe MP Jaguar has shared a lovely pic of her daughter while having a good time. Her daughter was as the swimming pool. Today, his daughter turned a year older and he was all exicted as he celebrated her special today. He also went ahead ans reveales the name of his daughter, Toria Jay.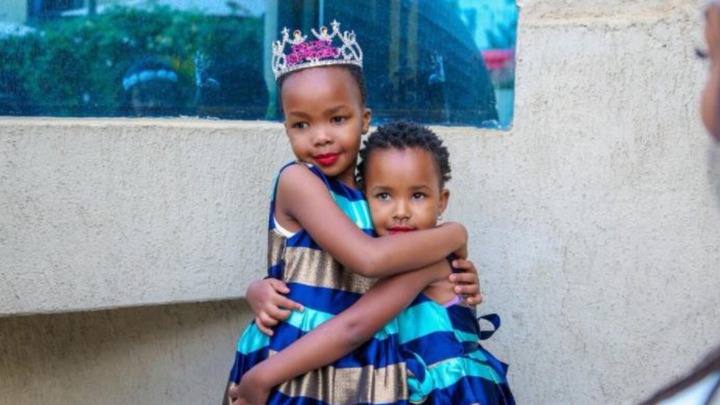 On the photo shared, his daughter was at the edge of the swimming pool wearing a very bright smile on her face. The photo also had a caption on it written, 'Happy 8th birthday Toria Jay.'Fans were so fast to comment and help him celebrate his daughter's birthday. Jaguar and his wife have been blessed with 5 children and Toria is their second born child.

Just a few months ago, Jaguar posted a photo of his first born daughter and the two were seen spending a nice daddy-daughter moment. Jaguar openly said that his little girl is also his best friend and that they shared a special bond. The bond they shared was very evidence and everyone could see this.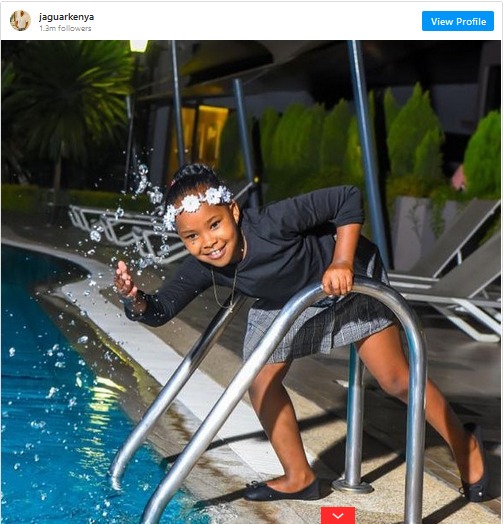 Father and daughter were all smiles and the photo had a cation on it written,'Father and Daughter, best friends for life.'Onw things fans notices is that his daughter was almost the same height as his father and her smile made her resemble her dear father.
The two seemed to be in such a tight embrace and the politician was so much grateful that the girl happened to be his God sent gift. His fans too were not left behind as they sent him prayers and praises for having raised such a cute girl like his.
Content created and supplied by: PrincessorYvonne (via Opera News )