The death of Mighty Salim who is considered as one of the most talented mugithi 'Kikuyu cultural Songs' artist has shocked alot of Kenyans.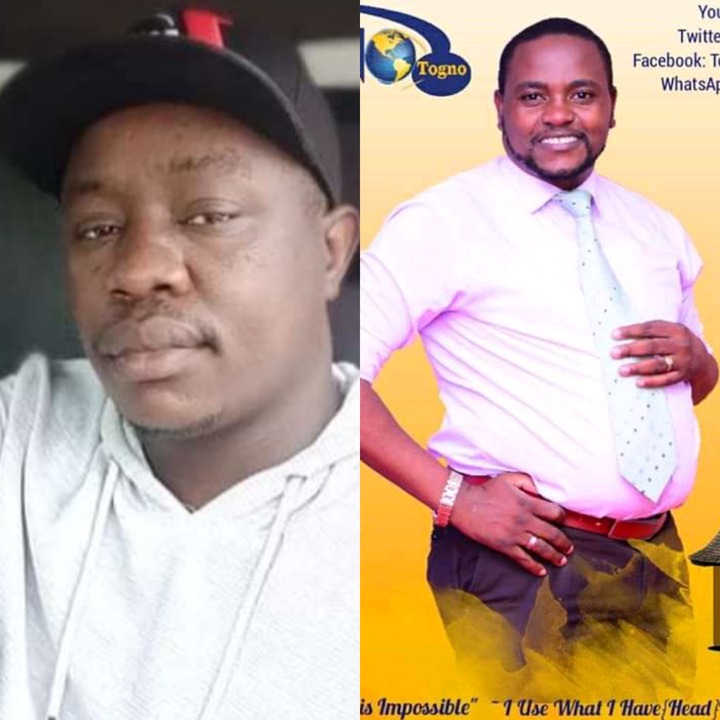 Photo:courtesy
Case File
According to latest reports given by the family and friends of the deceased, it has been reported that the deceased who had been suffering from kidney failure succumbed to the same while receiving treatments in hospital.
This reports have left alot of mugithi lovers devastated due to the fact that the deceased is considered as one of the legends who inspired alot of people with his songs and style of music.
However, among the mourners is one of the most popular Kikuyu comedian who has taken to his Facebook account to express his pain and regrets after failing to answer the phone call made by the deceased.
According to him, he claimed that he had talked to the deceased via phone messages before he went to sleep. Further reports gotten from the man revealed that it was during this time when he was sleeping that the deceased tried to call him several times without getting any response.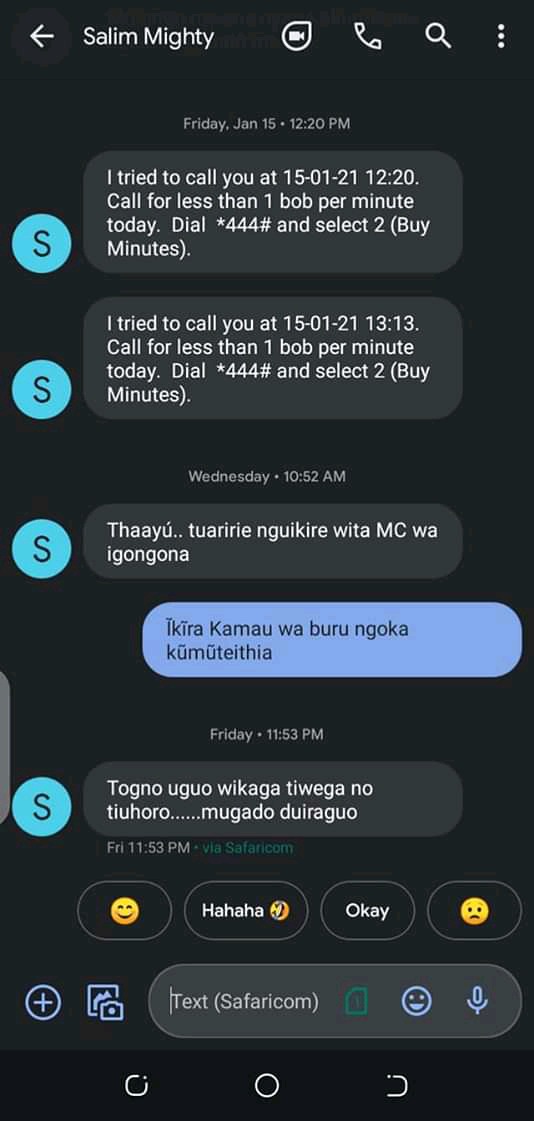 Photo:courtesy(Screenshot from their Last Conversation)
Taking to his Facebook account, he has gone ahead and wished the late superstar all the best as he travels through the unknown journey where he has also gone ahead and expressed his regrets claiming that he wished he had been awake when the deceased attempted to call him.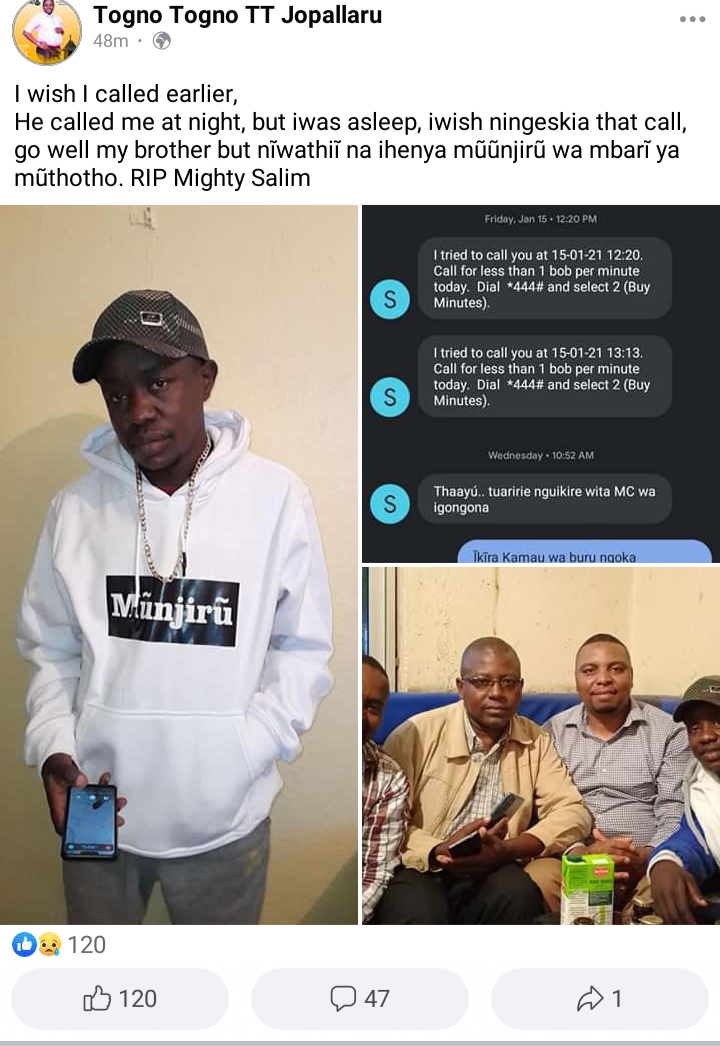 Content created and supplied by: Justincreates (via Opera News )