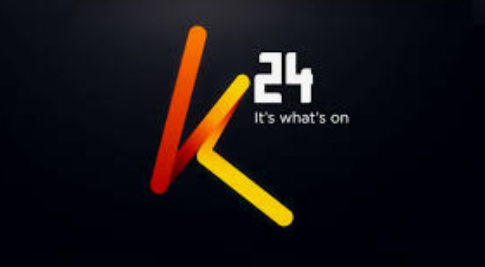 Doing good in return sometimes makes life comfortable for other people who are good hearted. People are not the same so that's is why other people do act contrary to other people wishes sometimes. The goodhearted people sometimes suffer because what they real get back is so sacking making their more uncomfortable.
A thirty year old man story went viral all over the internet according to the source, K24. The man married a woman who allegedly had a job, so the woman hooked up her man to his friend who provided the man with the job. The man worked for several months and he started earning high in the process he fell in love with his workmate in the same working place. So the man came out asking for help because he is loving the woman more than his wife. Now according to the reports he is asking for help and advice concerning the story.
To all men out there please remember where you are from because sometimes the past can give us the advice we are all searching for.
(Source)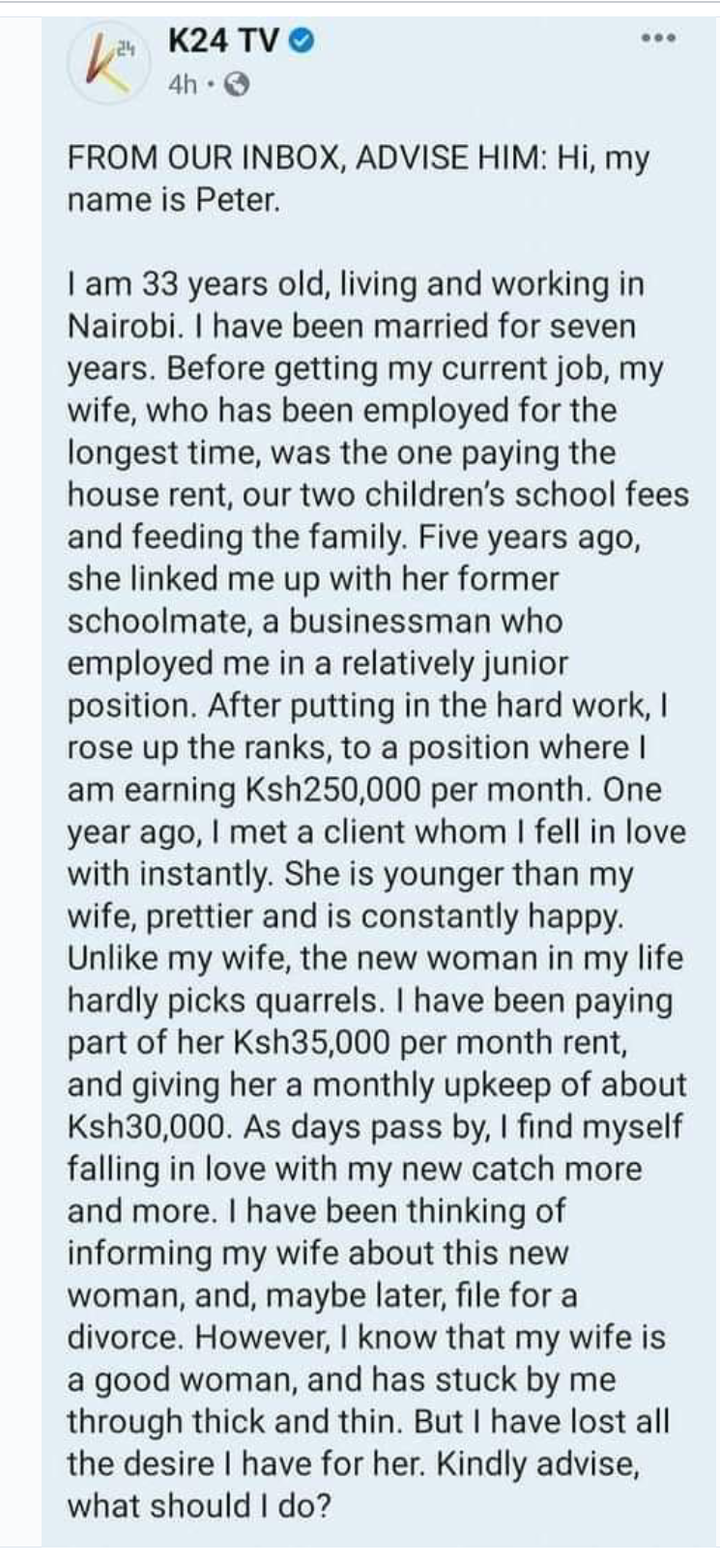 Content created and supplied by: Onsoty's (via Opera News )