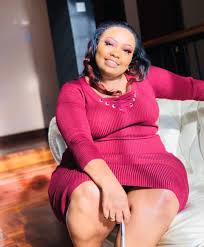 Nominated senator honorable Millicent Omanga worns men ahead of the awaited day of valentines day which is being cerebrated on February fourteenth day in every of the year. Valentines day which is well known for love day, is here by ongoing where every couple is being expected to surprise each other.
Valentine's Day, historically, is a celebration of love, where men mostly buy red roses, chocolates, and organize special dates for their lovers, which is seen as a sign of atonement or romance.
On her twitter, Omanga has urged men to remember curfew hours and go back home early to beat the curfew hours.

However the non-existing day which is crushing online with valentine's day, was recently identified by a group of people where the Eldoret old man Kibor.
Mzee Kibor, a famous farmer in Eldoret has been named as the patron of the non-existent event and is expected to virtually address 'the crowds streaming into an undisclosed location' according to tweets that have gone viral.
Dear men, as you attend men's conference, remember curfew is still on. No presidential proclamation on its suspension or variation. We expect you home early. Msijifanye meeting imeisha late. Kitaumana"Omanga Tells men.
Content created and supplied by: Corazine (via Opera News )