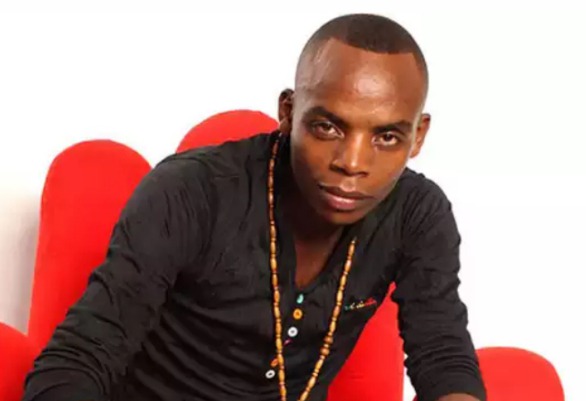 A few hours ago, A reknown Kenya gospel hit maker Revealed that he was given ksh 10 Million by Illuminati group so that he can ensure that he does not mention God' s name on his songs
Jimmy Gait was previously an upcoming artist, for sometimes now, we have not seen him being active in the music industry, Jimmy Gait became famous after his song trended for over one year.
So far, Jimmy Gait has done some few hits despite the fact that he is not much active.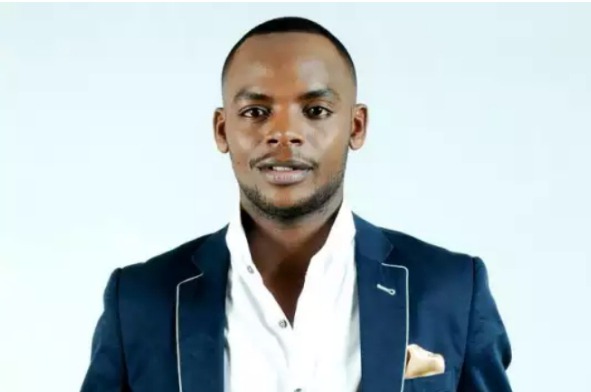 According to recent reports by Mpasho news, Jimmy Gait came clean on how some people asked him to join the Illuminati cult and ensure that the songs he produces will not incorporate the word God or any other words such as Jesus.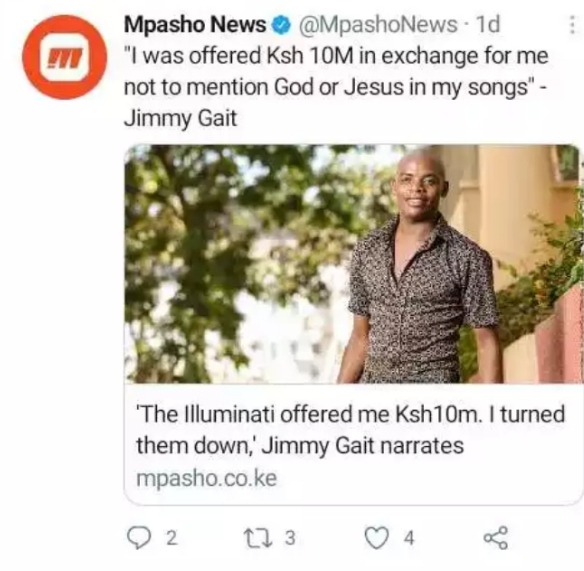 In return, they will be paid ksh 10 Million.
According to Jimmy Gait, he had been looking for ways of how he can acquire a huge amount of money easily without having to do alot of tasks, but he was okey and felt that he was not happy as the money could not have been acquired in the right way.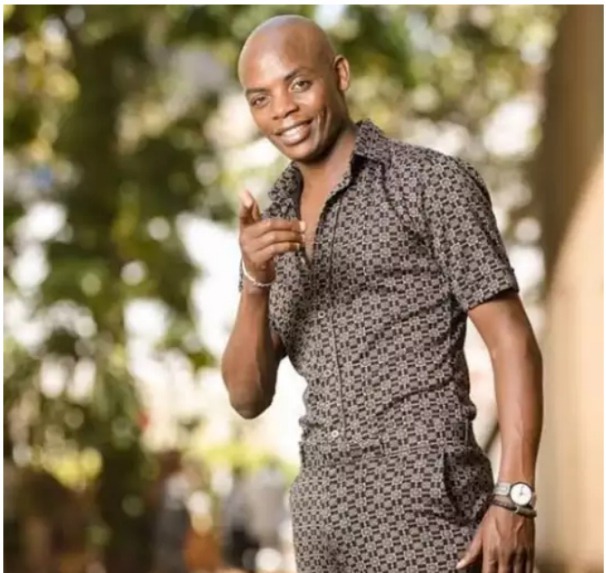 He decided to turn down the offer but he never gave up on singing for God.
Anyway, Illuminati organisation has been trending for a very Long time but upto now, no one knows how one acquires wealth ones they join the organization.
According to rumours circulating online, one has to give a sacrifice inform of a human being for instance; the brother you love so much, your mother or a close relative.
Some further reports indicate that one has to put his talent talent into use to succeed, further reports states that one has to at least put on black attires ones in a week.
According to you, what is your understanding of Illuminati organisation and how do you think one acquires wealth ones they join the organization?
Content created and supplied by: Maweza (via Opera News )