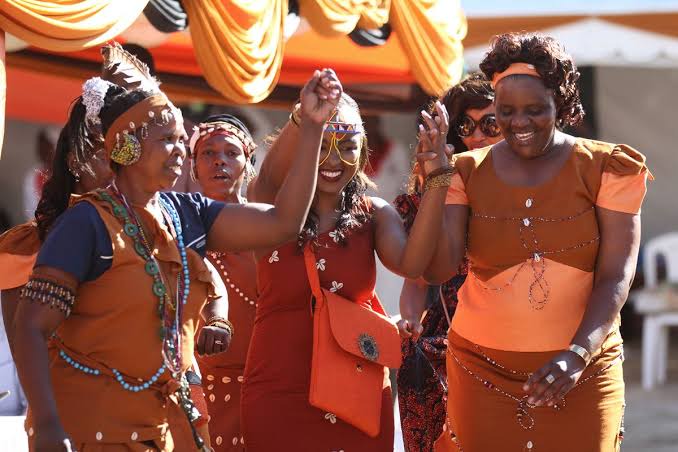 The Kikuyu culture put more emphasis on the event of dowry which is considered a very important aspect of the tribe. Here are the payment ceremony few events that must be done to fulfill a traditional weeding.
"Kuhanda ithigi" – The involved parties have to plant the branch of a tree which may take place the same day of the process of paying dowry.
"Kumenya mucii" – It means that, getting to know the home of the bride in a maximum of two key visits. The visit is classified into two parts. The first by the young men, followed by the second done by the elders of the tribe.
"Kuracia" – The groom's men or Athuri visit to give the items necessary for succession. They wait for directives by the elders of the bridal family. There after, the women from the groom's family gives the items to the women belonging to the bridal family.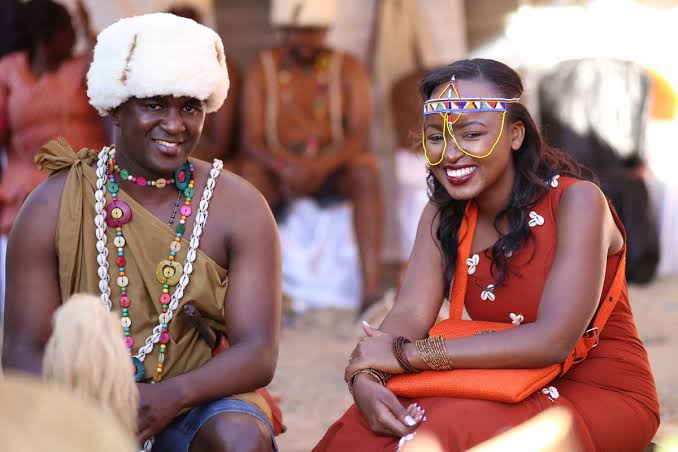 "Gutina kiande or Kuguraria" – As per the Kikuyu culture and traditions, 'Gutina kiande' or 'Ngurario' indicates the literal cutting down of a front limb of a ram. The ceremony takes place at the home of the bride. The ceremony is done by the married couple who and living together for a couple of years. A few cases may happen when the groom decide to visit the home of the bride and affirm the Ngurario just before the wedding day.
The husband visits the homestead of the father in law and is told about the items which have to be given before the Ngurario day begins. This are items that have remained in the previous ceremonies of the Ngurario. The lists are then read out as the secretary write them down.
"Kuonio itara" – The bride visit the home of the groom, accompanied by her family. There she will be guided by her mother in law who will show her the set-up of the kitchen,to make the bride understand her new kitchen.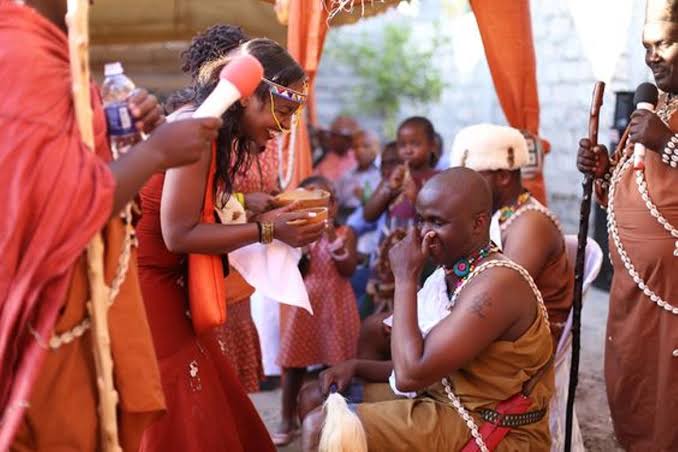 As per the Kikuyu culture Kenya, the 'Itara' means 'a fire-wood place' in the native language. It is also as a nest, a new nest of the family.
The objective of the ceremony allow the families to talk to each other and interact in an atmosphere of celebrations and happiness. The costs of catering is handled by the groom's father.
Content created and supplied by: Kimtheblogger (via Opera News )