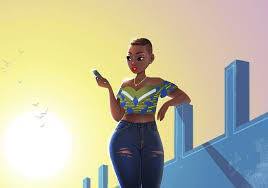 "Tuma fare" is a Swahili phrase that is commonly used by many dating couples especially in the current generation. In fact, use of the phrase has become so rampant and mostly men are usually requested to send money by their female friends so as to facilitate their coming over.
After sending the bus fare to someone they romantically love or have a crush on men would expect to hear "nishukie wapi" only for them being heart broken. This has led to many breakups and that's why some women have genuinely opened up on why they usually decide to eat the fare. Following are some screenshots of their opinions.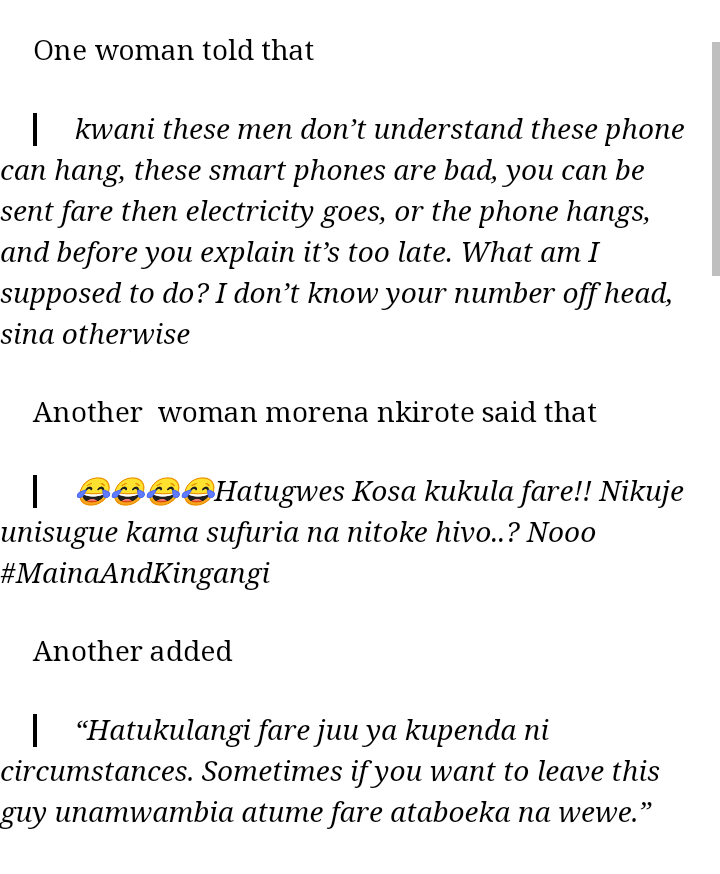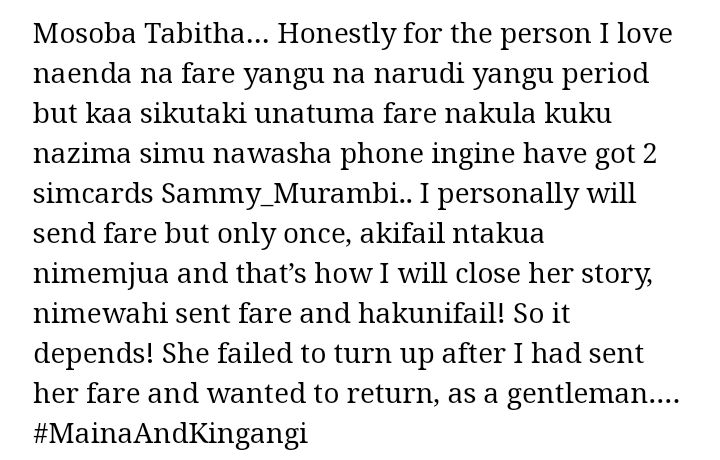 What men need to know.
There is a den of con women out there (though not all) who have transformed the phrase "tuma fare" as an extortion platform to get money from men who are genuinely looking for friendships/relationships. Before you send that bus fare to someone you met just the other day, always ask yourself how long have you dated them? If the relationship is still very young its better not to send her that money. Spare it for your glass of beer. Otherwise you will be sponsoring a trip to another guy that she likes.
Content created and supplied by: Mrblogger (via Opera News )