Azziad Nasenya is a renowned Kenyan artist. The 19 year old rose to fame after she danced the "Utawezana" secular hit. The sensation dance caught many by surprise. It was captured using the Tiktok App.
Azziad Nasenya is a student who doubles up as an artist. She danced Femi One's new hit Utawezana featuring rapper Mejja alias Okwonkwo.
The sensual dance and her infectious smile excited netizens and earned her the nickname, "Kenyan Tik-Tok queen".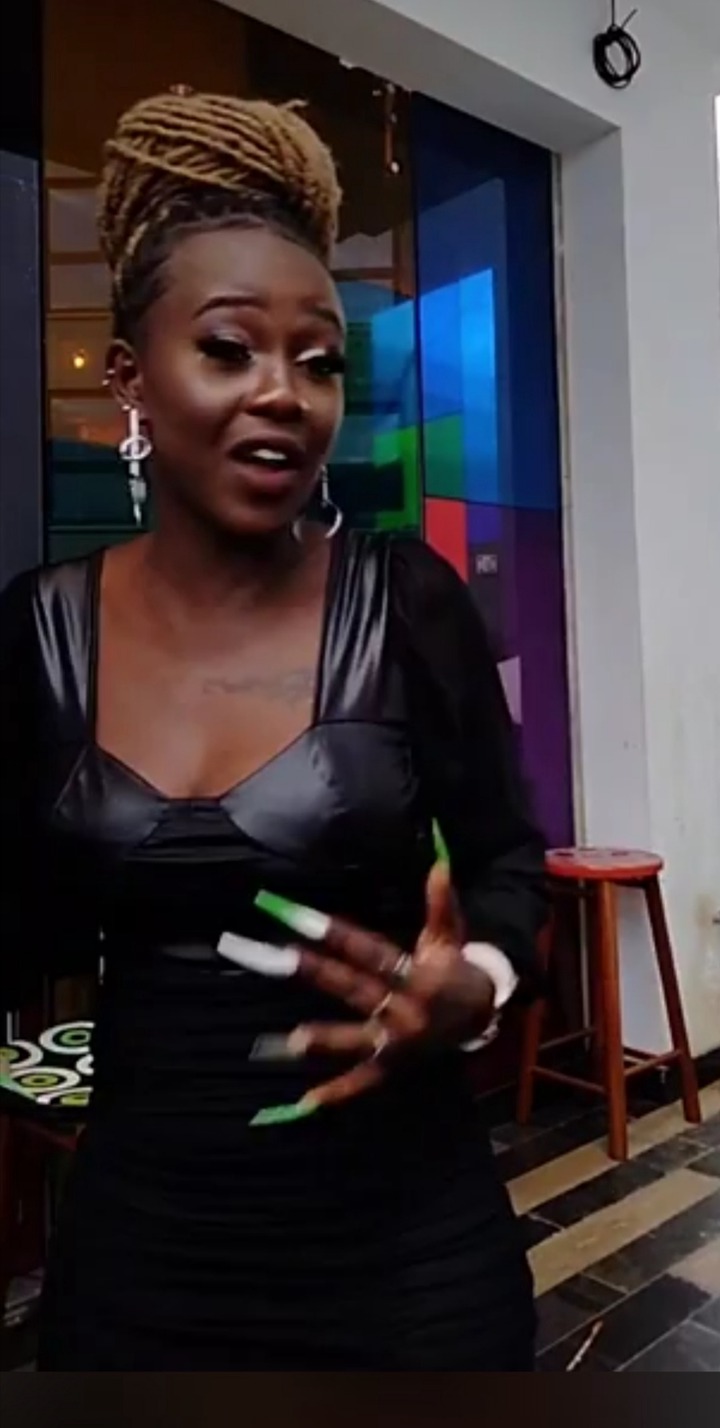 She went live on Facebook for few minutes. She was wearing a black dress and displayed long nails. She conspicuously shown the long coloured nails as she gestured.
Azziad Nails are unique into ways. First of all they are too long. Secondly they are painted with a rare green colour. The nails caught attention of most of the netizens. Some refer to them as stick on and wonder how she attend to their daily household chores as well as attending to call of nature.
Beth Lizs questions Azziad in Swahili, "How do you manage to work with those nails. Anyway they are yours."
Sellah Akinyi wonders how the artist wear her trousers with such long nails.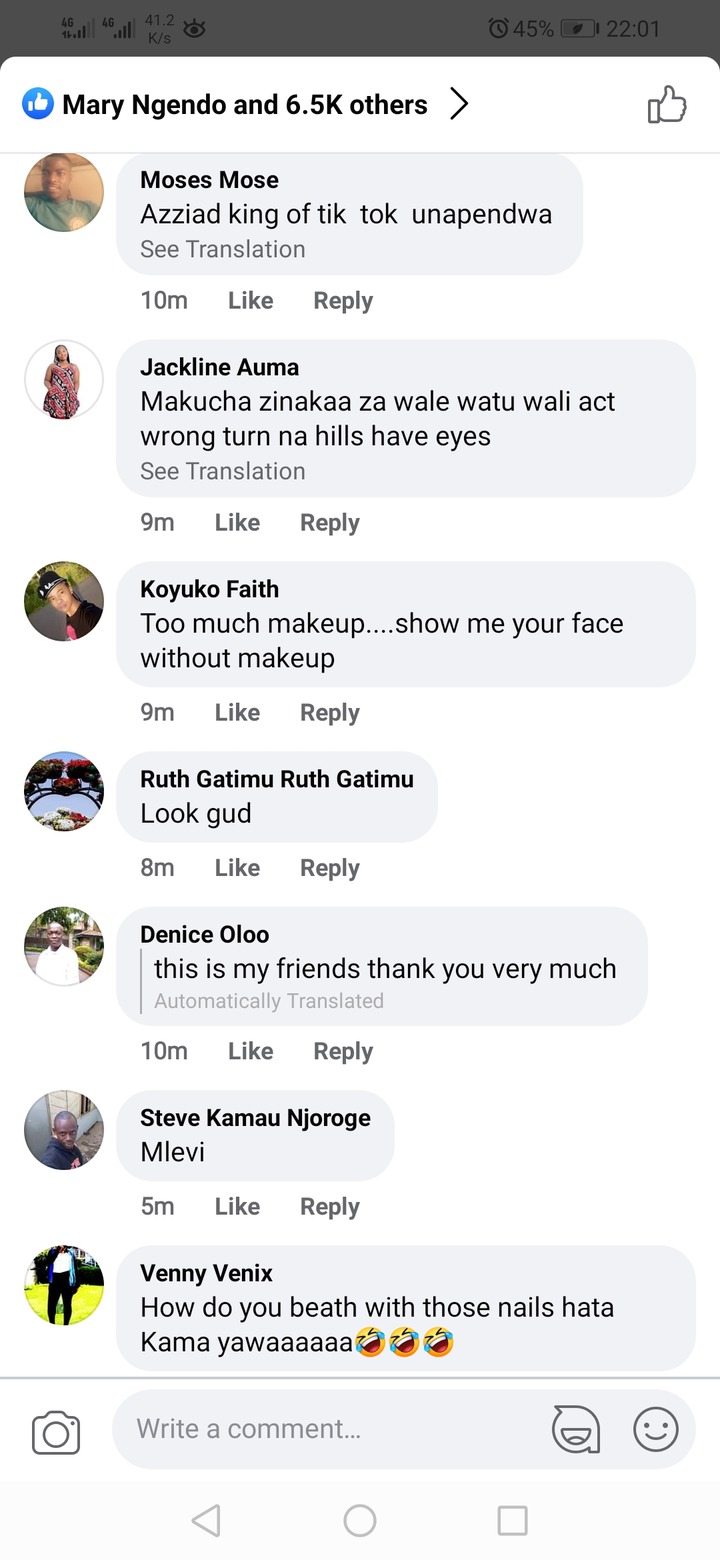 Some netizens commends her, Sarah Nduku says,"I love her content but your nails are so annoying how do you clean yourself?"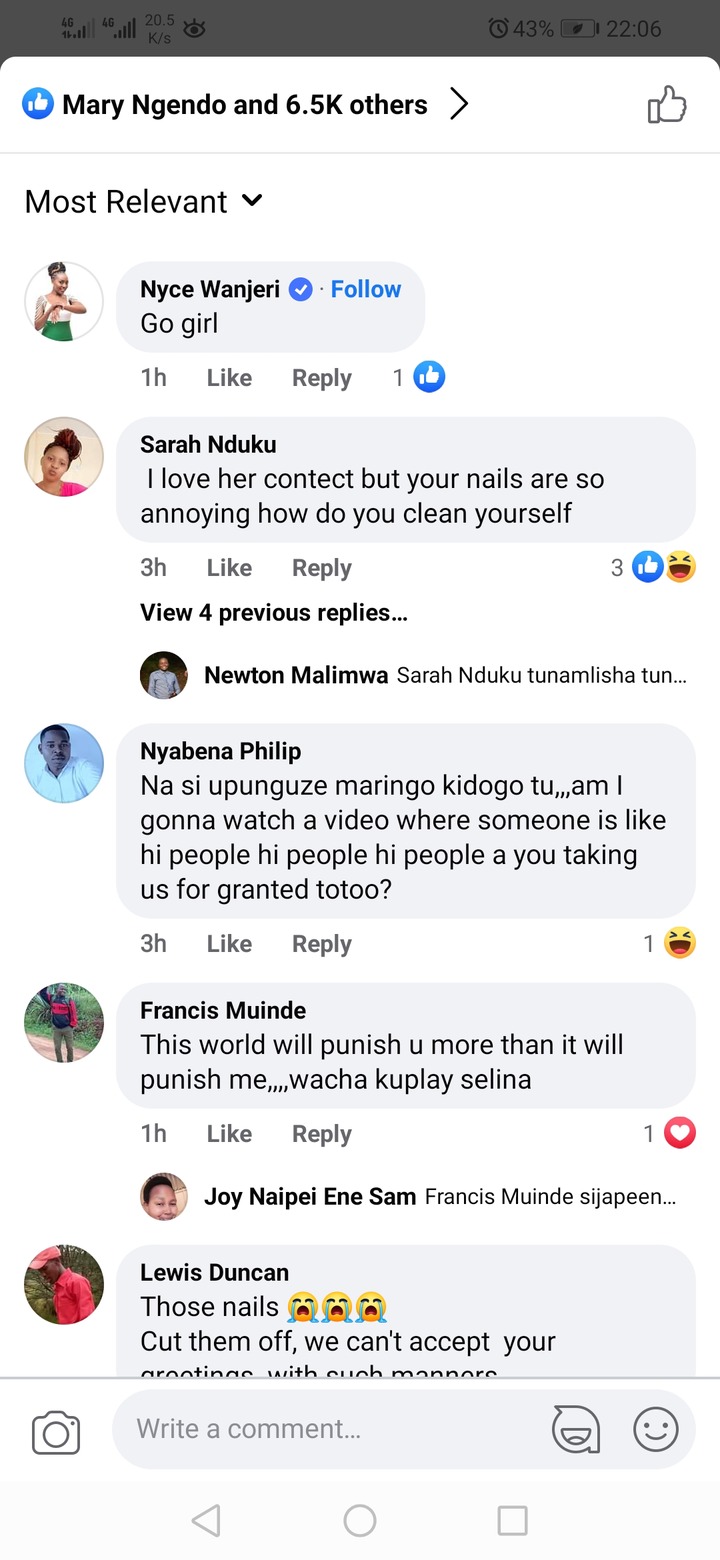 Content created and supplied by: GkJeff (via Opera News )