Born in 1964 in South Africa, Dube's parents named him Lucky. This was for the fact that he was so frail as an infant making him doubt his survival after birth. Dube obtained secondary school eduction and later joined Kwazulu Natal University for a Bachelor in Medicine but did not complete his course after his music career blossomed.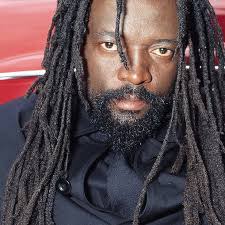 In 1991, he made headlines in Jamaica after being the only artist who was invited back to stage to perform for a further 25 minutes in an event called Sunsplash. 
However the unexpected happened when the famous artist who was the promising ambassador of South African music and reggae as well suddenly died in a cruel way. Lucky Dube was shot dead in front of his children in a botched car-jacking. 
The famous singer was killed in cold blood on a Thursday night on his way to dropping his teenage son and daughter at their uncle's apartment in Johannesburg. His car was approached by three men and cruely shot the singer at a close range. The police reports claimed that Dube had attempted to free from the gunmen but he lost control of his car and ended up raming into a tree. Lucky died at the scene.
He recorded more than 20 albums in his career and won more than 20 awards locally and internationally. 
Content created and supplied by: @chacha_Dennis (via Opera News )