Renowned Kenyan tycoon Chris Kirubi has advised young men to heed his advice of acquiring knowledge which according to him is the only sure way to riches.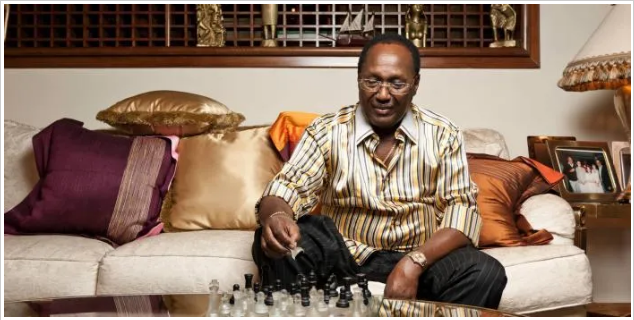 Kirubi who always has something to share through his online platforms especially concerning how he made it in life, today Thursday February 11 observed that young men nowadays don't want the long route of getting to riches and therefore tend to dodge the process.
"As an individual, try invest your time in gaining as much experience as possible and build an outstanding portfolio. Lack of knowledge is no excuse. Invest in yourself and continuously hunger for knowledge and information if you want to succeed," he wrote.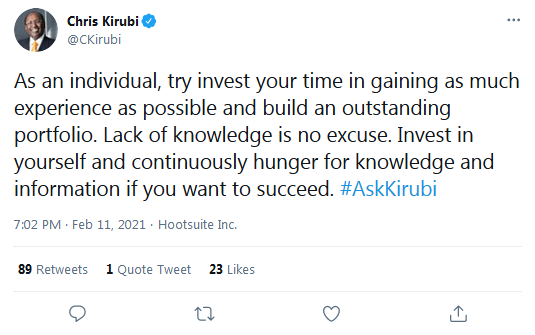 The business mogul in his Wednesday message further said that gaining much experience will always make one's life easier in future.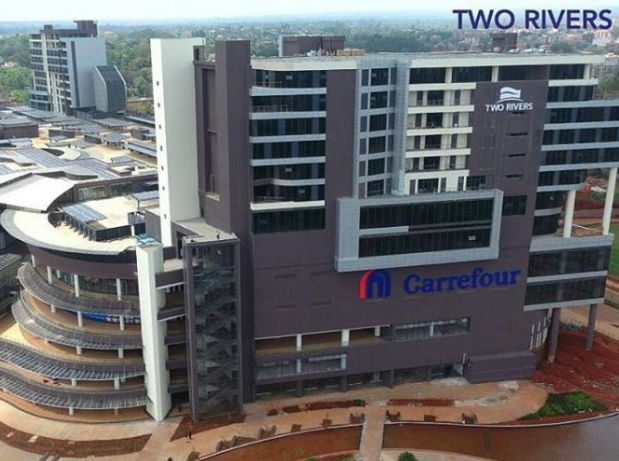 Mr. Kirubi owns several manufacturing companies, media houses and real estates(Centum ltd) around the country in which he has employed thousands of Kenyans - experts and non-experts.
Content created and supplied by: Christbuoy080 (via Opera News )