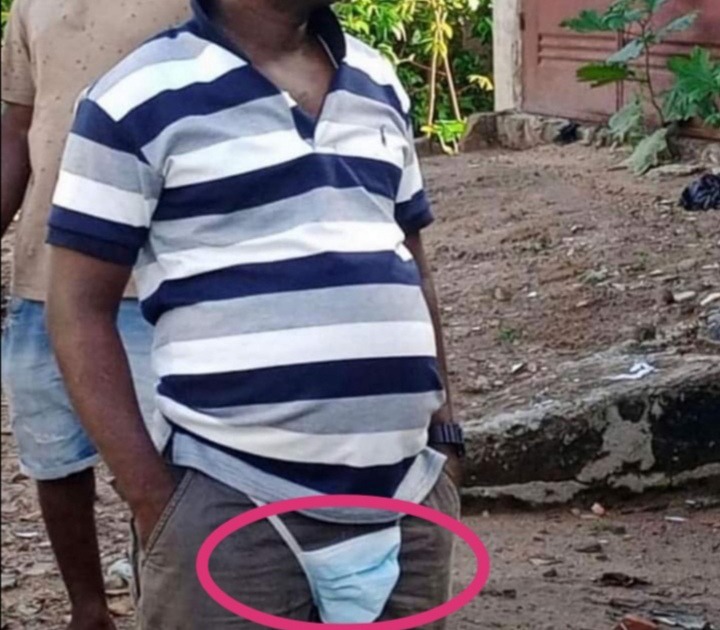 Kenyans have reacted after Captain Otoyo Sibuor shared a photo man who was not wearing his mask properly.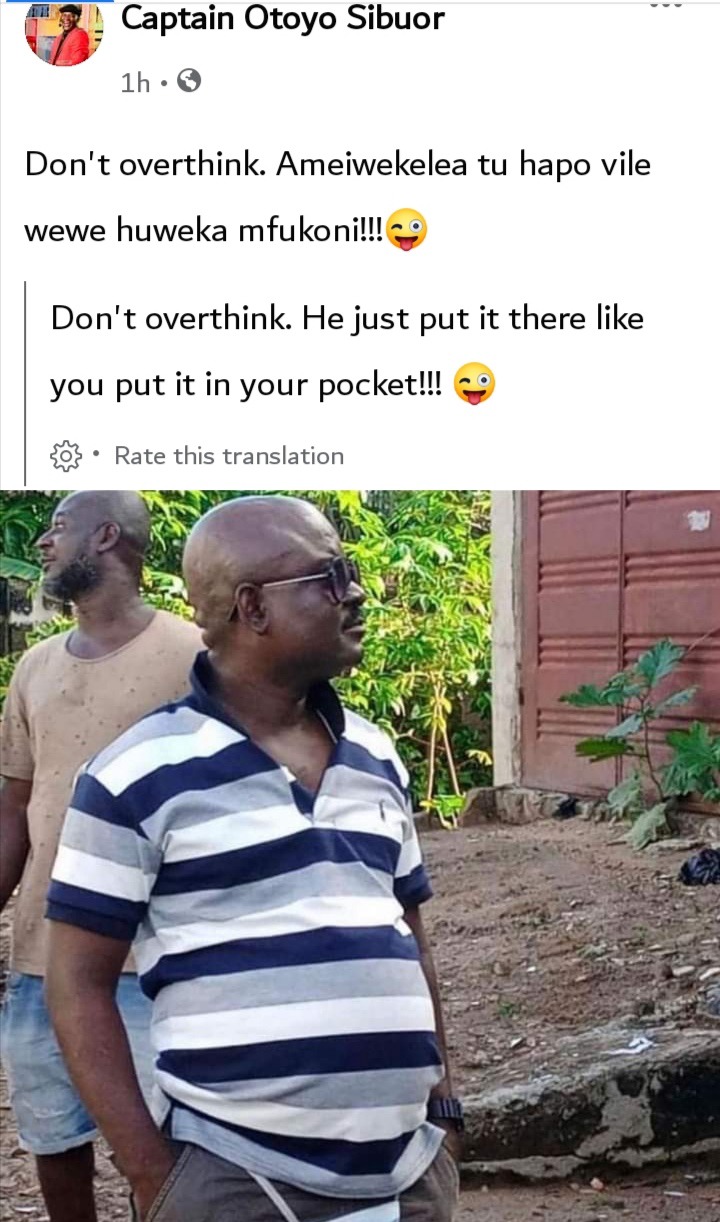 Below are reactions of the netizens :
Canaan Kipchumba
That's not onesies for mature people , it's a bullet proof for "de balls". Huku nje hapana taka macheso 😂
Mugaa Jeffah
Inakaa tule tu briefs twa kitambo before men wangushee iyo kampuni 
Thomas Robertson
Kama mfuko wa mama mboga ama?😂😂😂
Omar Zafal
Hiyo ni agenda 6 in the constitutional of SMAK chapter 3 from date 12-15 jikinge dhiidi ya co'vig'rona
Vyonne Akoth
Si usalimike! nimekusalimia captian 🙄
Daniel Mwaura
Mzee ni mapua na mdomo si hiyo kitu
Ann Mammu Melody
Eeeh Otoyo..una mambo.
Norah Adams
Canaan Kipchumba Kilach kokolal asista ngo ne mengen😅😅😅😅
Dickie Magati
Uyu anavaanga thong ya bibi yake
Felix Mwango
That is fashion. People are very creative in the world. The man deserves a big reward for introducing a new fashion in the country.
Content created and supplied by: ROUNDUPNEWS.COM (via Opera News )